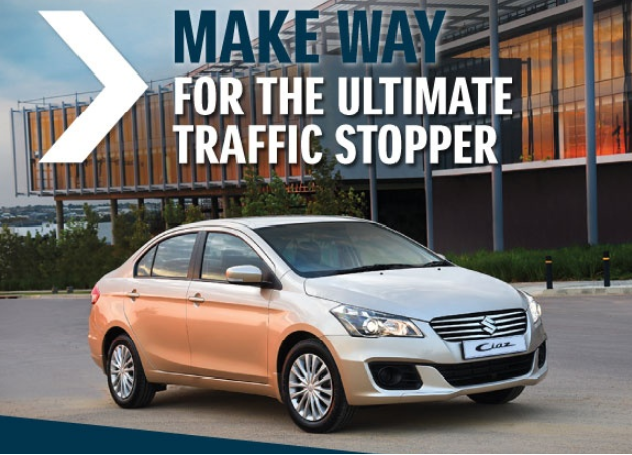 Vuyi Mpofu, the "self-confessed petrol head and road safety advocat" from "Driving in Heels, the Evolution of Motoring" took the all new Suzuki Ciaz for a drive, and she loved it. The "Best Driver in Heels" loved the signature fuel economy, safety, quality and affordability of the Ciaz, which comes in the GL or the GLX specification. Mpofu found 11 things to love about the Ciaz, which you could love too -book a test drive at your nearest Suzuki Dealer. It's a way of life.
Read the full article here.
Now that you have a taste for what the Ciaz has to offer, take advantage of this fantastic offer today, while stocks last.