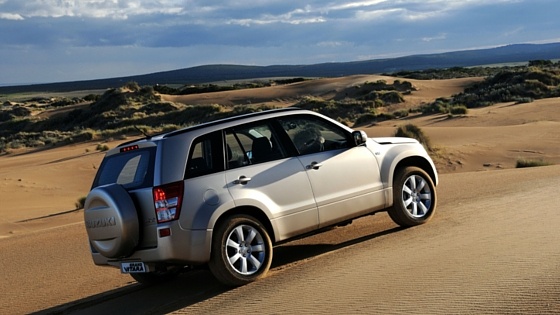 Nearing the end of the year is often a stressful time, but the Suzuki 4x4 club in Gauteng decided to get together and let their hair down, sending off the year together as a Suzuki family.
With Jimnys, Grand Vitaras and SJ410s (from 1984!) in attendance, the group gathered for the weekend at the Leeuwenkloof Environmental Facility - a 700ha privately owned farm which is part of the Cradle of Humankind heritage site. In true Suzuki spirit, the group kicked off the celebrations by helping out at the Hartbeespoort Animal Welfare Society, where they spent time with the animals, feeding and bathing them; petting and cuddling them. One Suzuki 4x4 club member went the extra mile and managed to organize for a truckload of food from Supreme Pet to be delivered! Although helping out those in need is its own reward, each club member who joined received a goodie bag sponsored by Suzuki South Africa.
Back on the Leeuwenkloof Environmental Facility, the group set up camp, and readied themselves for some Suzuki action. The challenging terrain gave the Jimny drivers a chance to impress with their off-road capabilities. The beautiful views and a cave walk kept everyone entertained.
The weekend ended with a braai and a prize-giving to some very worthy Suzuki 4x4 Club Members.
The club is looking forward to an even more exciting 2016, filled with Suzuki adventures and new friendships forming.
The club would like to thank Suzuki South Africa, Bridgestone SA, Opposite Lock, and Wizerd Off-Road Accessories for their ongoing support.