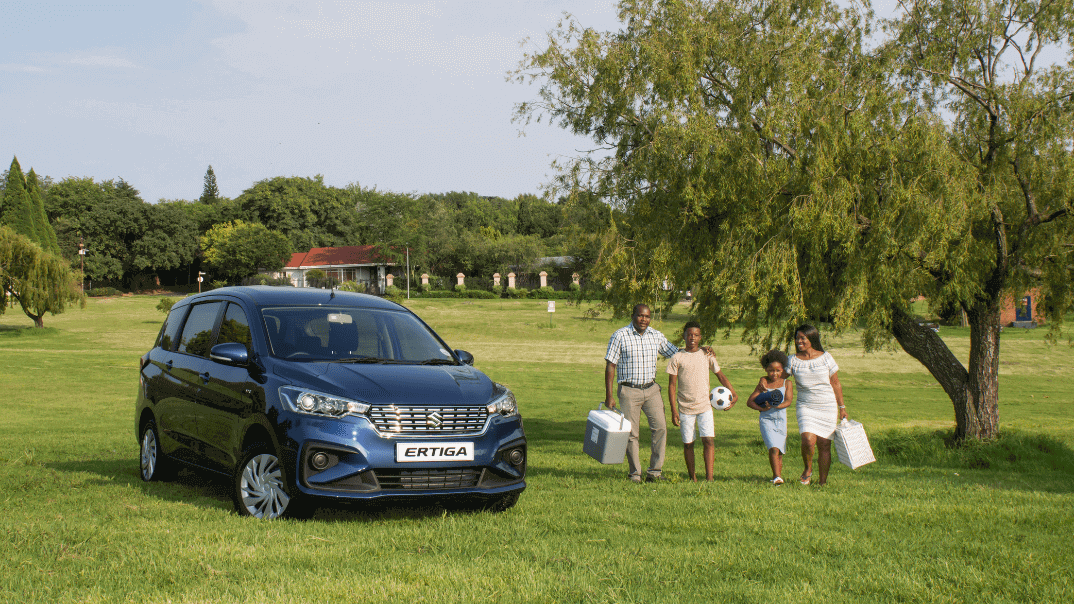 With the frenzy around the holidays, preparing your car for a road trip is the last thing on your mind - but it's essential for a safe holiday drive on the notoriously dangerous South African highways.
Estimated reading time: 4 minutes, 18 seconds.
"Breaking down on the N2 was the best part of our family holiday" . . . said no one ever!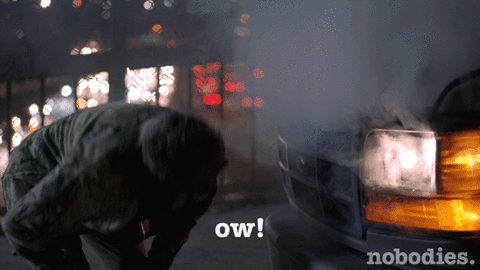 Image source: Giphy
Unfortunately, the South African roads can be a nightmare over the busy holiday season. Doing some preemptive checks on your car might feel like unnecessary admin right before a holiday, but a few quick checks can save you hours of frustration, spent waiting for a roadside assistance team.
South Africans Against Drunk Driving (SADD) quotes Minister Dipuo Peters, saying:
"Festive road fatalities have increased by 14% [from 2014]. Between 1 December 2015 and 11 January 2016 there were 1755 fatalities on South African roads, which indicates an increase of 220 deaths from the 1535 deaths in the 2014/2015 festive period."
Though you can't control the other drivers on the road, you can make sure your car is in good shape, and can handle any potential incidents.
Print this checklist to help you ensure that your car is safe and ready for your family's road trip.

1. Is your licence disk valid?
You don't want to get any fines while you're away. Make sure your car's licence disk is up to date (and won't expire while you're on holiday). If it's out of date, you can renew it at the Post Office* with minimal effort.
If you plan on using your trailer, you should check that the licence disc is valid on your trailer too.
*Selected Post Office branches

You'll need to take the following documents with you when you renew your licence:
Your ID document

Proof of residential address

If you live in an informal settlement, you must bring a letter with an official date stamp from your ward councillor confirming your residential and postal address.
Licence renewal process:
If any of your details have changed, you'll need to fill out a notification of change of address or particulars of person or organisation (NCP) form.

You must fill out either a motor licence renewal notice (MVL2) or an application for licensing of motor vehicle (ALV) form.

Pay the licence fee specified on the notification (cash only).
2. Does your windscreen have any cracks or chips?
A cracked or chipped windscreen is dangerous (it could easily break on a bumpy ride) and hinders visibility. If you have any noticeable damage to your windscreen, you should fix it immediately.


3. Are your wiper blades clean and in good condition?
Dirty, worn out wiper blades can actually reduce visibility in the rain, creating a potential hazard for the driver. Your wiper blades should be replaced at least once every two years. Want to find out how often you need to change various car parts? Download our ebook, How to extend the lifespan of your car.


4. Is your spare tyre fully pumped?
Out of sight, out of mind. . . We often forget to check if our spare tyre is actually still fully pumped. Make sure your spare tyre is properly inflated and in good condition to avoid getting stranded in an emergency. Dont't forget to check the tyres on your trailer if you plan to use it.


5. Are all your lights and indicators working?
Make sure all the bulbs in your car work to keep your family safe and avoid a fine.

Wheels24 writes, "Ensure that all bulbs on your vehicle are in working order to ensure that you can see, be seen and heard and clearly indicate your intentions." Get someone's help to check your backlights and brake lights.
If you plan to tow your trailer ensure that you check your lights and indicators are in working order in advance.
6. Are your tyres in good condition?
We often don't give our tyres a second thought - until something happens. Your tyres are, however, vital to your safety, and overall car performance. You need at least 1.6mm tread on all four tyres, anything less than this is illegal and dangerous.


7. Have you checked your brakes?
Make sure your brake pads, drums and pads are in good condition, and you have sufficient brake fluid.


8. Is your radiator working?
Make sure your car's cooling system, including your water pump, is doing its job properly and keeping your car from overheating.


9. Are your shock absorbers and suspension systems in good condition?
Make sure that your car is in optimal condition to handle any bumps or obstacles in the road safely.
Wheels24 writes, "If your vehicle's ride quality is harder than it normally is, for instance rolling a lot when turning into corners or needs a longer distance to stop, then worn or damaged suspension parts like shocks or struts may need to be replaced."


10. Are you due for a service?
Booking your car in for a service before you set off on a long drive will put your mind at ease, knowing that an expert has checked and fine tuned your vehicle. Servicing your car before your road trip will ensure that your dealer has fixed anything that could cause problems on your journey.
Book your service before you set off on your family road trip, and make sure your family has a safe and happy journey.