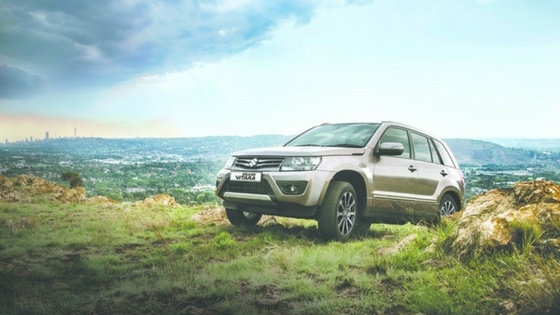 When we think of the Suzuki Way of Life we think of fun, adventure, memorable moments, exploration and family. Since purchasing his Suzuki in 2012, Danny Parsons has been enjoying the Suzuki Way of Life with his Grand Vitara.
To Lesotho again...
In January 2012 I bought my GV and since then I've had this huge urge to explore, so here are my different experiences of Sani and Afriski in 2012 and 2013.
My wife and I went to Afriski on the 8th of July last year, the night before the highest parts of Lesotho experienced the most amazing snow fall. It was very exciting at first until most of the vehicles ahead of us had trouble getting up the pass. It was nerve wrecking being my first time in those conditions, but needless to say the GV didn't skip a beat and got us there and back safely.
That was great.... but I needed more.... So I joined the GP club for the Sani trip on the 8th of September 2012. We didn't expect much snow, it was September right...? Wrong.... The pass was actually closed because of heavy snow fall just the day before. The morning on our way up Sani also started with great excitement - until much more supposedly capable vehicles ahead of us got stuck. With the help of the Suzuki guys and others we managed to get them up the pass. Not only to my surprise but other adventurists too, the host of Jimnys and GVs made it up pass like it was nothing.
I still needed more, I've done Sani and I've done Afriski. Why not do both..... So a good friend and I decided to go up Sani, sleep in Lesotho, and head to Afriski and then out the Caledon border post. We got to Sani Lodge at the foot of the pass late on Thursday 18 July 2013, after travelling the scenic route between Nottingham and Himeville. The pass was stunning, no snow but freezing on Friday, the wind was howling and made it extremely cold. Once up, we headed to Mokhotlong where we were going to spend the night in Lesotho. The first stretch after Sani top up the Black Mountain pass is very, very slow going but well worth it. The unspoiled beauty is just magnificent and carries on for miles.
We reached Mokhotlong, slept there and were off very early Saturday morning to catch the sunrise over the magnificent mountain tops. The road to Afriski took us through more unbelievable scenery and over the highest pass in Southern Africa (Tlaeeng Pass 3255). We met up with the Suzuki Club at The Fouriesburg Inn that night and had a great social evening exchanging stories.
My GV got us back home on Sunday after the 1200km round trip without any hiccups, of course.