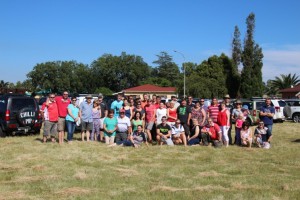 The Suzuki 4x4 GP Club love spending time in their Suzukis with family and friends exploring our beautiful South Africa. February was no different as they organised a train track trip for Valentine's Day, but of course not everything always goes as planned. Have a look at their account of a great day out.

The club organised a train track trip for Valentine's Day. The plan was to follow the service roads next to the track all the way from Brakpan to Cullinan where we were booked into the Cockpit Brewhouse for lunch. That was the plan, but sometimes plans don't quite work out.
We gathered in an open veld in Brakpan in the morning and the turnout was excellent with 25 cars and some 40 people. There were many new faces which we hope we will see more of in the future.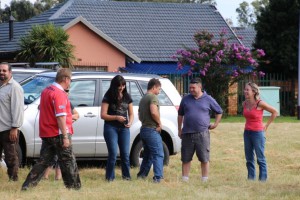 The idea was for the women to do the driving and each driver received a pot plant beautifully decorated.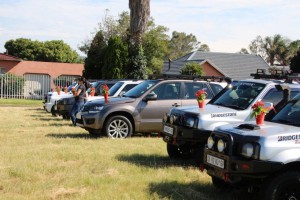 Monty led the convoy out by nine 'o clock in his trusty Jimny and Boskoets brought up the rear - only some of us had radios.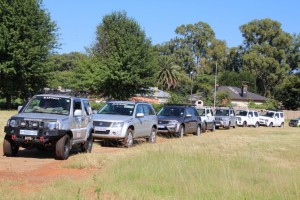 The first part of the trip went without a hiccup.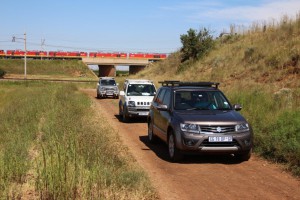 Somewhere en route
We were about a third of the way and following the track in an overgrown, soggy and smelly area when the convoy ground to a halt!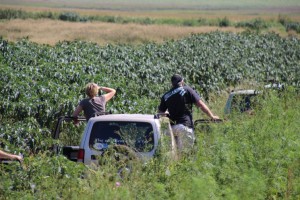 We heard on the radio that Kaptein (Monty) had got well and truly stuck just before a bridge. Two Jimnys stayed behind to help, while the rest of us turned around and followed a track that bypassed the wet area.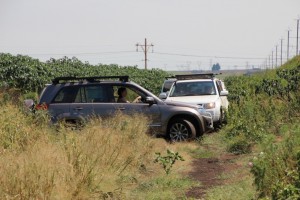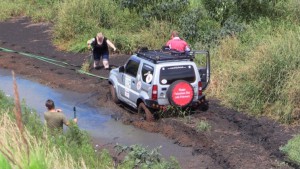 It took us about an hour to extricate Kaptein from the mud and after all this excitement the rest of the trip was relatively boring with a little bit of play here and there.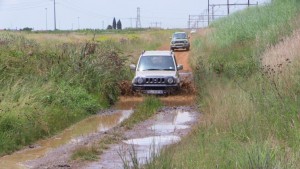 Due to the time lost during the rescue operation, we had to follow faster roads to get to Cullinan in time for lunch at the Cockpit Brewhouse.
Once there we were entertained by two singers and had a most enjoyable time socialising and listening to the music.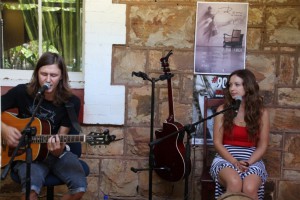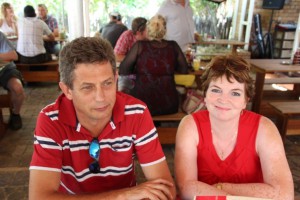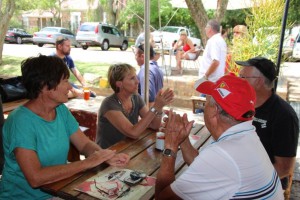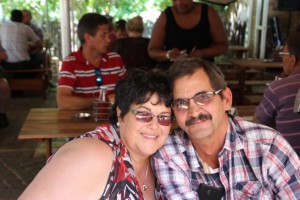 Thanks to Monty and his hardworking team for making this most enjoyable trip possible and a special thanks to Diandra.