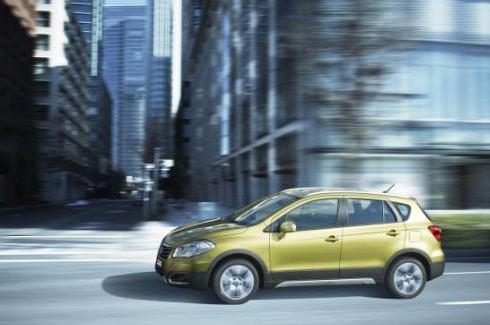 It is never too chilly for a Suzuki owner to be out and about with family and friends and especially not when you have the opportunity to join the Suzuki WP 4x4 club on one of their adventures living the Suzuki Way of Life.
Late in June, 20 Suzukis arrived to enjoy a chilly but exciting morning on the Atlantis Dunes, 40 kilometres north of Cape Town. It was with much relief that the sun came out midmorning so the participants could all enjoy some warmer winter sunshine South Africa is known for. The event was enjoyed by all participants, with well-planned and organised routes and obstacles. Despite a few minor incidents (such as tyres off rims), there were no major incidents and obstacles were successfully negotiated by all. They day ended with prizes, organised by Suzuki Kenilworth, being awarded, and yet another successful event was accomplished.

Thank you to the Suzuki WP 4x4 club for their on-going commitment to the Suzuki Way of Life and to the members of the Suzuki family.
We look forward to hearing all about your July outing in search of snow in the Matroosberg Reserve, where they intend to tackle the main trail!
For all those who are keen to join the club on one of their fantastic days out, they are organising an event for the 8 August in Ashton, between Montagu and Robertson, so be sure to contact them at suzuki4x4club@gmail.com