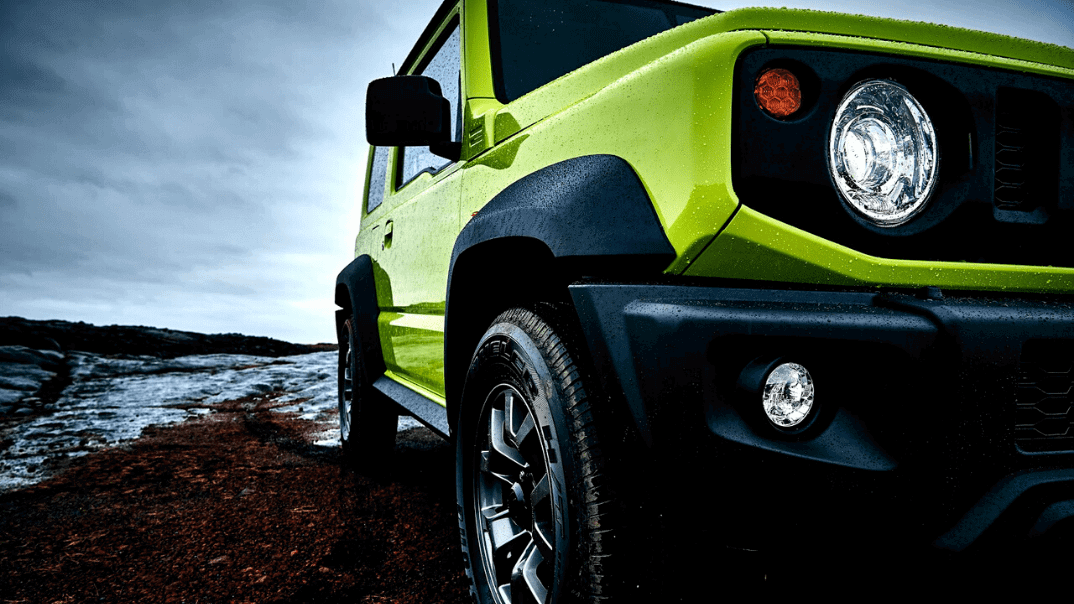 The iconic Suzuki Jimny has undergone a revamp and the new model is in high demand. Globally customers are clamouring to get their hands on a new derivative. If you have your heart set on a new Jimny, this post will guide you through what to expect.
Since the introduction of the new Suzuki Jimny in late 2018, fans of the iconic 4x4 have been queuing to place their orders at local dealerships. The new Jimny was introduced locally in November 2018 and even with global production running at 100% capacity, it has been a challenge to keep up with demand.
According to Henno Havenga - Manager: Auto Dealer Sales, "Naturally we love to see how many people are excited to get their new Jimny, but we also understand the frustration of having to wait. We appreciate every single order and request, and we are doing everything we can to get the vehicles to their new owners as soon as possible."
With such a popular vehicle it is understandable that there will be a waiting period, and Suzuki have streamlined their ordering process to keep up with local demand. Even so, the current waiting period for a new Jimny is between six to eight months.
We're working hard to reduce the waiting period, but at the same time it's encouraging to see this level of enthusiasm. We can assure all prospective Jimny owners that this car is well worth the wait and we're doing everything in our power to get them to you as soon as possible," says Henno Havenga.

How local ordering works
Should you wish to place an order for a new Suzuki Jimny, your first point of contact is your local, or favourite, Suzuki dealership.
Orders are not managed centrally through Suzuki Auto South Africa Head Office, instead each Suzuki dealership is responsible for their own customers and orders. As the vehicles come into the country, they are spread equally among dealerships based on dealership size.
This system is designed to ensure all dealerships are equally equipped to keep up with demand and that no single dealership ends up with all the stock. This in turn ensures that all customers around the country, no matter which dealership they ordered from, can expect the same waiting period.
The waiting period for a new Jimny is currently around six to eight months. This is a marked improvement from last year when the waiting period stretched as long as 12 months.
We also wish we could have them all delivered within a week", says Henno, "unfortunately global demand is high and each country only receives a certain number of vehicles per month. Just as we spread the vehicles among our local dealerships, so the global allocation is spread across markets".
There are some instances where an order is cancelled, and then the available vehicle goes to the next person in line at that dealership, resulting in a shorter waiting period for that specific customer, but there aren't many cancellations, so this is not very common.
Can you speed up your Jimny order?
In short: No. But there are a few 'cheats' if you want to make your wait as short as possible, or at least avoid unnecessary delays.
The first is your choice of gearbox. Production capacity for manual vehicles is higher than that of the automatic Jimnys, so more manual vehicles are produced. It's not a slam dunk, but if you order a manual Jimny, there is an outside chance that you may get your vehicle a bit earlier as more of these are being produced and shipped on a monthly basis.
That said, if your heart is set on an automatic, please don't change your order! We want you to get the Jimny that's perfect for you.
Vehicle colour can also make a difference in waiting time. Vehicles with two-tone paint detail take longer to produce (as they have to circle through the "paint shop" twice),, which means fewer are shipped out every month. Single colours, such as white, black, grey, silver, or jungle green are quicker to produce and therefore more of these will arrive in the country sooner. You can be wise in your selection, but there is no magic formula for decreasing the waiting period!
So, if you're in a mad rush to get your new Jimny, choose a single colour to increase your odds of a shorter wait.
The last bit of advice is to stay in direct contact with the dealership where you placed your order as they are in charge of managing the orders placed with them and will be able to update you on your order progress.
Is it worth the wait?
In short: YES! The Suzuki Jimny is most definitely worth the wait. With most popular vehicles there is unfortunately a waiting period between order and delivery. The Jimny's current waiting period of six to eight months is not unusual for such a globally popular model.
The Suzuki Jimny is one of only a handful of modern vehicles that is considered a true icon. Jimny fanatics will tell you that this car has an emotional appeal that can be put into words - you have to experience it.
So for the customers who are currently waiting for their new Jimnys to arrive, and those who are about to place an order: we know it's frustrating when you can't get your dream car immediately, but we promise it is worth the wait and we are doing EVERYTHING in our power to assist you and get in as many cars as possible.
For buyers who aren't sure what the fuss is about: why don't you take a Jimny for a test drive? If you're a true motoring connoisseur, we guarantee you'll understand the appeal. Book your test drive here.