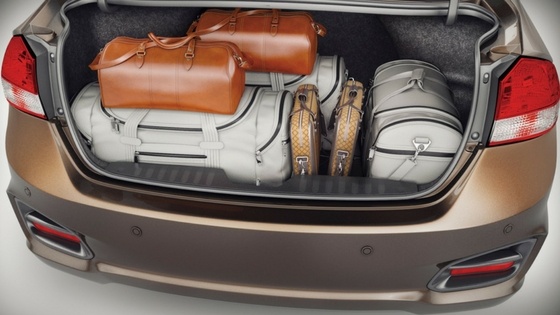 All packed and ready to start your road trip? Better have a look at our infographic on driving safely with a heavy car.
CHECK YOUR TYRE PRESSURE
Make sure your tyre pressure is adjusted according to the manufacturer's specs, and adjust accordingly. Remember that the tyre is the only part of the car that touches the ground - it's essential to have these in tip top shape.
DRIVE SLOWER
Remember that your stopping distances will increase exponentially, and that a heavy car has more momentum than an unladen one.
IS THE LOAD SECURE?
HEAVY ITEMS
Load heavy items first - this helps with stability and more predictable handling of the car. Be sure to distribute the weight evenly - for example, don't have heavy suitcases on the left side and pillows on the right.
REARVIEW MIRROR
Keep your rear view mirror as clear as possible from obstacles. More visibility is always better.



PLAN FOR A PUNCTURE
How will you get to your spare tyre or jack if you have a puncture? You very well might have to unpack the car, but make it as easy as possible for yourself.
FEW LOOSE ITEMS
Consolidate your bags so they're easy to load and unload.
ROOF RACK
This is the best place to put bulky but light items, like pillows. Remember to keep to the weight and size specified on the rack.
SPEED BUMPS
Take them slowly! Your suspension has less ability to soak up bumps and could be damaged. Slow and steady wins the race in this case.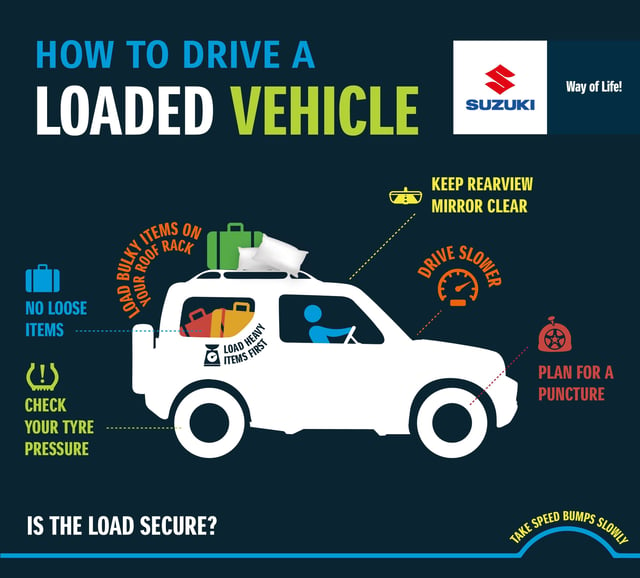 Here's a useful guide to help you to troubleshoot some common car problems, so that you know whether or not you need to contact a mechanic. It also covers a variety of driver safety tips to keep you and your loved ones safe on the road.