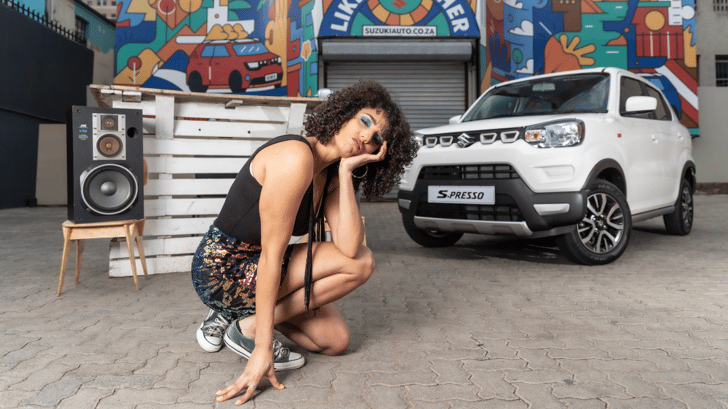 Suzuki Auto South Africa had a stellar end to the third quarter, selling 4,478 new passenger and commercial vehicles in September.
Estimated reading time: 3 minutes, 35 seconds.
Suzuki Auto South Africa ended the third quarter on a high note when it sold 4 478 new passenger and commercial vehicles.
The company's sales for the month of September, the last month of the third sales quarter, translate to a share of 14.14% of the passenger vehicle market and 9.73% of the total vehicle market and places Suzuki firmly in the third position on both rankings.
"It is worth noting that Suzuki Auto managed to maintain its 14+% market share in the passenger vehicle market despite a general decline in sales and consumer confidence," says Henno Havenga, General Manager of Auto Sales and Marketing at Suzuki Auto South Africa"
Havenga explains that Suzuki has held steady while many other vehicle brands and the market in general, slipped back. The auto industry business council – naamsa – commented on this by saying that the general consumer is feeling the pressure of increasing living cost, rising fuel prices and a general feeling of uncertainty and pessimism about the near future.
"In a market where buyers are feeling the pinch from every side, they become more hesitant to buy a new vehicle. When they do buy a vehicle, often out of necessity, they are far more discerning about the type of vehicle they buy and the value they receive," says Havenga.
The fact that Suzuki has maintained its sales momentum is a clear endorsement of its products and market strategy. Its wide range, stretching from the fuel-efficient Celerio to the luxurious Grand Vitara Hybrid offers an affordable, efficient, safe and luxurious vehicle to buyers in the majority of the large market segments.
In 2023, Suzuki added the Grand Vitara, Fronx, Eeco and XL6 to its line-up and upgraded other models. This has ensured that South African motorists are spoiled for choice.
Suzuki has also held firm on its policy that even the most affordable S-Presso is equipped with Electronic Stability Control and two airbags, thus ensuring that no buyer feels that they are being short-changed when buying a new car.
According to naamsa, all the new vehicle manufacturers sold a combined total of 46 021 vehicles in September. This is a decline of 4.1% over the same month last year.
The passenger vehicle segment of the market, the largest single segment, declined by 8.4% over the same comparative month, reaching total sales of 29 669 units in September.
In contrast, Suzuki sold 4 478 vehicles. This is not far off its overall sales record of 4 734 vehicles sold in August 2022.
The Suzuki Swift remains the most popular Suzuki on the market, thanks in part to its wide range and its fuel-efficient engine. It found 1 291 new owners in September.
Other Suzuki models that also fared well include the Ertiga (443 vehicles), S-Presso (420 vehicles), Baleno (409 vehicles) and the new Fronx with 527 vehicles. The compact and affordable Suzuki Eeco panel-van was delivered to 172 owners.
"A vehicle like the Eeco or Swift sets the standard in its market segment for fuel consumption, low cost of maintenance and the number of specifications for the price. For instance, the Eeco costs less than R200 000, yet it has air conditioning, ABS brakes, ESP and dual airbags. This is invaluable for a small business that has to count every penny in this tough economy," says Havenga.
Suzuki Auto South Africa's strong sales performance was announced in step with a global milestone for the Suzuki brand. Suzuki Motor Corporation (SMC), the global parent company of Suzuki in South Africa and other countries, announced that it has reached a global milestone of 80 million vehicles sold.
Suzuki sold its first vehicle – the Suzulight – in October 1955 and it has since maintained its focus on building compact and affordable vehicles that are known for their Japanese quality, funky design and value-for-money specifications. The company started selling vehicles outside of Japan in 1959 and today it is a top-seller in markets such as India.
"The global sales performance shows the increasing interest in Suzuki vehicles," says Havenga. "Consider for instance that it reached the 40 million vehicle milestone in 2009 and accelerated to its 70 million milestone by 2020. The last 10 million vehicles were added in less than three years to end-September."
The Suzuki blog is jam-packed with helpful articles on all things auto. Sign up here and get our articles sent to your inbox