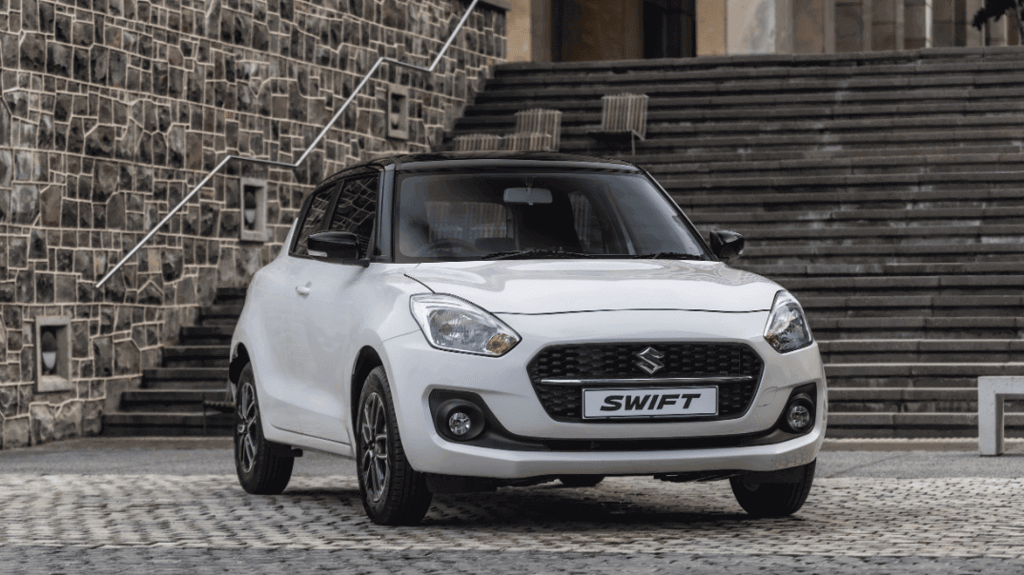 Suzuki's sporty little hatchback is great value for money with tons of great features. Watch the review video here.
Driving enthusiasts will love the Swift 1.2 hatch. With its easy handling, zippy engine and modern features, it's a fantastic little car.
It has an ergonomically designed cabin, and, if you choose to include a radio, excellent sound quality with steering wheel controls. Plug your MP3 player into the USB port and with the included Bluetooth*, you'll have all the features you want, without all the unsafe, hands on fiddling to get it.
Auto Trader gave the car a test drive; watch here to see the car in action.
Love what you see? Book a test drive in the Swift and take it for a spin. . .
Great news, we've also put together a free booklet on Questions to Ask Your Dealer to help you determine the questions you need to know when buying a car.

*Bluetooth is a registered trademark of Bluetooth SIG, Inc