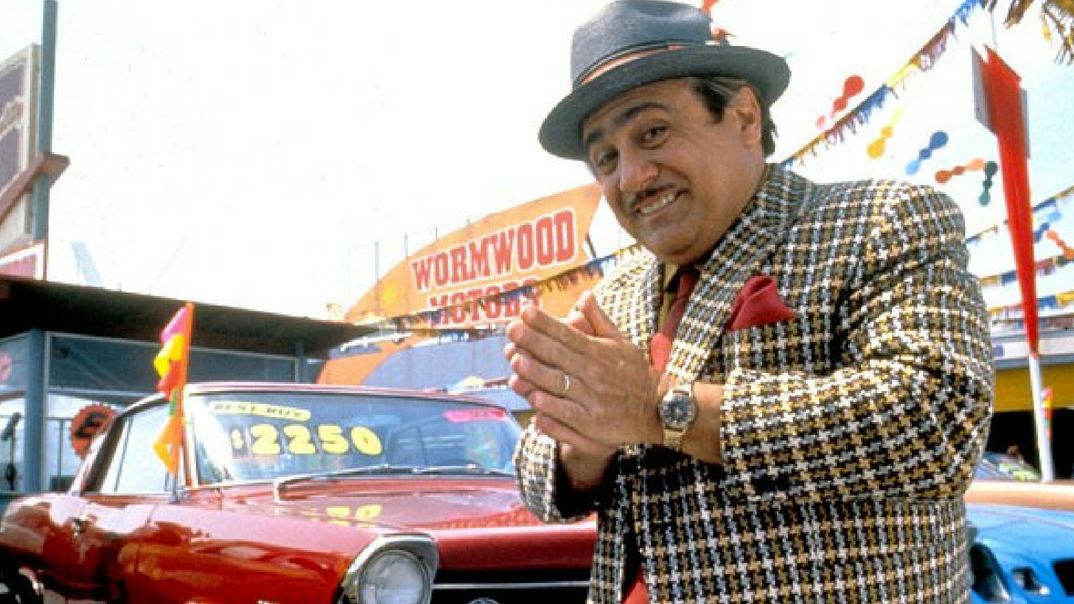 Most of us have heard a few horror stories about unsuspecting buyers who thought they got an excellent deal, only to discover the car they just paid good money for is actually worth less than the key holder. Sadly, dodgy car deals are still a frequent occurrence, especially for those who are looking to save a bit of money and opt for a used vehicle.
How do you check if a car dealer is legit in south africa?
The first and most crucial rule to try and follow is to always buy from a reputable dealer. These are usually the dealerships directly associated with the vehicle brand you're looking at buying or have an accreditation from the OEM. Most manufacturer dealerships have a used car section, and this is always the safest route to go.

That said, not everyone chooses to go this route, either due to location, budget, or because they've got their eye on a specific vehicle that's being sold by a non-affiliated dealership. If that's the case, here are a few tips to ensure you only deal with reputable car dealerships.
1. Google
Before you go near any dealership, do a quick Google search. Do a specific search for complaints about this dealership on websites such as Hellopeter.com. I like to use Google reviews and Facebook reviews to check the reputation of companies before I visit them. Also, make sure you pay attention to what matters – many complaint websites will (obviously) be full of complaints. Don't be put off if you see a string of complaints about the dealership in question, rather look to see if the complaints have been handled or not. Many websites will give an indication of how many complaints were resolved.

A dealership with a good response rate is usually considered to be reputable as they engage with their customers to resolve any issues rather than just trying to sweep it under the rug. So pay attention to the dealership's response to complaints, not the number of complaints as a whole.

2. Shop around
Even if you know exactly which car you want, ask to look at (or test) two or three other vehicles at the same dealership. This will give you a better idea of the condition of the cars on their floor, and they also won't have time to hide any major faults if they don't know which car you want to look at in advance. On the same note: if the dealer makes an excuse for why you can't drive any of the other cars on the floor, and asks you to come back at a later date, this is a definite red flag. Vehicles on the showroom floor are there to be inspected and tested: if they won't let you, there's a reason. Walk away.

3. Too many explanations
Buyers looking for used vehicles don't expect perfection but if you're hearing excuses like "don't worry about that rattle. . . " before you've even turned on the ignition, it's a sure sign the dealer knows there's something wrong with the car and is already trying to make excuses.

4. Shoddy patch jobs
A well-maintained second-hand car does not look ratty. There might be a few scrapes on hard plastics inside or a few scratches that had to be polished out, but none of these should be obvious. Decent dealerships will ensure that a used car looks as mint as possible before reselling it – if they haven't bothered to make it look good, they probably haven't bothered to check all the mechanics either.

5. Too many patch jobs
Take a good look at the exterior paint and body work. If it looks like large sections of the car have been repainted, the odds are good it has been in a serious accident. Accident damage shouldn't be a deal-breaker, but you need to know the extent of the damage. If the dealer brushes it off as minor (but half the car has been repainted), it's best to move along because they're clearly not willing to give you all the details.

6. Incomplete service history
Always ask to see the service history of any car you're about to buy. Every car has its own service book and even if this is lost, dealers should be able to get the service history from the manufacturer. If a dealer doesn't have a car's service history and isn't willing to request it from the manufacturer, it's another red flag that they're not being completely honest about the vehicle's condition.

7. Crazy bargains
We all want a good deal but the adage 'too good to be true' really does apply when shopping for a car. If a dealership is offering you a deal that is way below the asking price for a similar car (mileage, condition, age) at other dealerships, don't take it at face value. All dealers can offer discount at their discretion, but no dealership is going to take a loss just to make you happy. If the offer is suspiciously low, there might be a reason why they're trying to get rid of that car.

8. First Impressions
This sounds horribly prejudiced, but you should judge a dealership by the condition of its showroom. It doesn't have to look like a top-end fashion store, but if everything from the telephone to the windows are dirty and broken, it gives the impression that they're just there to make a quick buck. Dealers who take pride in their work, and who want to be around in the long run, will take some pride in their showroom.

9. Blame game
This isn't a surefire rule, but dodgy dealers tend to talk down all other dealerships. If your dealer keeps telling you how overpriced everyone else is and trashing the competition, they could be trying a little too hard to convince you to trust them. A decent dealership will have no problem with you comparing their deal to others out there because they know that they're offering you the best.

10. Quick sale
Many of the above-mentioned points will require you to trust your gut, but this is especially true if you feel that you're being pushed into signing on a deal. Yes, dealerships want to make a sale and they will encourage you to buy from them as soon as possible, but there's a very clear line between encouragement and harassment. If you ever feel like a dealer is trying to force you into a deal before you've had enough time to compare or do your research, just walk away.

Most people believe they will never get conned and that spotting a dodgy dealership will be easy, but remember that many of these shady dealers have years of experience doing exactly that: convincing people to pay for a vehicle that turns out to be a dud. So be extra vigilant, especially if you're looking at cars sold through non-affiliated dealerships. Rather risk losing that 'deal of a lifetime', because there will always be another, and better, deal down the road.

Want more advice on how to get a great deal from your car dealer? Download our guide on questions you should be asking your car dealer when you plan to buy a car.



Don't miss out on our latest driving tips and safety advice. Subscribe to the Suzuki blog, and you'll receive our latest content straight to your inbox.