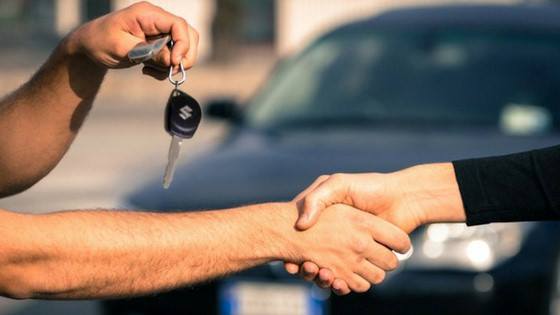 There's a lot to think about when buying a car, and these elements double when you're looking at someone's previously loved vehicle. Suzuki experts share insider info on what to look out for.
Second hand cars can be an affordable way to get mobile but watch out - there are lots of possible pitfalls in buying someone else's vehicle. Expensive parts breaking down and high maintenance costs are just some of the risks you face from a car with a mysterious past.
We spoke to insider experts Charl Grobler the former manager of marketing and product planning at Suzuki South Africa, and Meyer Benjamin, one of South Africa's better known car dealers (he's been in the industry for over 40 years now) for all the tips, tricks and hacks you need to know.
REPUTABLE DEALERSHIP This is key! Meyer Benjamin says a trustworthy dealer will ensure he or she has only high quality stock on hand, and adds, "This is not size related; don't forget your smaller dealerships." Avoid auctions where there are little to no rules protecting the consumer.


TRUST YOUR GUT (ACTUALLY VISIT THE DEALER FLOOR) "Be old fashioned," says Meyer, "And actually visit the dealer you're interested in!" If you get a bad feeling, walk away and find someone you can work with.


BE STREETWISE Says Meyer, "Just remember that a big dealer on a big property means you're helping pay their rent."


TRUST YOUR SALESMAN Once you trust your dealership, it's important to find a salesman you trust. Remember that charming doesn't mean trustworthy - again, you're going to have to go with your gut on this one.


THOROUGH HISTORY

The best way to get a thorough history of the car is to ask for the number of the previous owner and give them a call immediately. Meyer warns you don't want to give the dealer time to prep the person in question, so call straight away. If the dealer won't give you the number, that's a big red flag. What are they hiding? When you

do

get the previous owner on the phone, ask about the problems they've had with the car. "Most previous owners are honest about this," says Meyer, "They've got nothing to lose on the transaction at this point."


SERVICE BOOK Charl recommends asking to see the service book. When last was a service done? Was it done by the car brand itself, or someone else? Also check the last stamp in the book - if it was done by the dealer you're visiting, there's a chance they added the stamp themselves.


DRIVE THE CAR It's best to get someone mechanically minded to do this part with you, but if you can't, listen out for any obvious problems like rattling. Ask the dealer to fix whatever issues you pick up, and - this is essential - test drive it again to see if they kept their word.


DON'T WORRY ABOUT MILEAGE, WORRY ABOUT OWNERS

The car's mileage doesn't actually give you much information about how the car was treated, says Meyer. Instead he recommends checking out the owner's manual. One to two caring owners with hundreds of thousands of kilometers is probably in better condition than one with low mileage and many owners. The more owners, the more chance there is for human error.




MILEAGE MATCH THE WEAR AND TEAR? If the car is looking worn and tired, but the mileage is fantastic, chances are the speedometer's had a "haircut" to feature a more attractive number. Charl recommends comparing the mileage on the speedometer to that of the service book. Do they match? If not, don't buy that car!


SAFETY FEATURES Some less reputable dealers will sell cars that have been written off. Check that the car in question has their airbags in tact - if they don't, don't buy it!


TYRE AGE

Firstly, look at wear and tear. Tyres are critical to the safety of your vehicle, and should be replaced every four years. Meyer shared a little known secret - tyres have their age printed on them. Look for a four digit number on the tyres. The first two numbers are the week, and the second two the year they were made. So a tyre with 1503 on it was made in April (the 15th week) of 2003. If the car in question was listed as a 2014 model, something's not adding up and it's best to walk away. Charl also warns that worn down tyres are a hidden cost and will need replacing. See if the dealer can replace them for you before you buy the car.
Lastly, remember to buy with your head, and not your heart, and if a deal's 'too good to be true', it probably is!
For some more great advice when buying a car, download our booklet on Questions to Ask Your Dealer to guide you on your way.
---
Buying a new car is a huge step. ,Get tips and guidance from our guide to buying a new car to ensure you get all the answers you need.