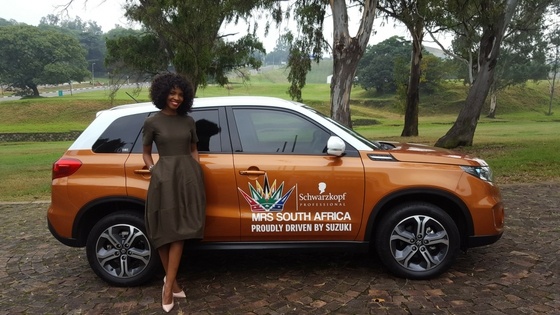 The Suzuki Vitara is an award winning car that packs style, space and functionality into one model. Watch Mrs SA, Hlengiwe Twala, review her Vitara here.
"What a gift!" gushes Mrs South Africa 2017, Hlengiwe Twala, about the Suzuki Vitara.
She's been driving the winner of the Cars.co.za Compact Family Car of the Year competition - which was judged on its balance of fuel economy and performance, space and practicality, design and quality appeal, occupant comfort and safety features - for a few months now.
She and her three daughters, aged 17, 13 and 10, all love the car and how it enables their lifestyle in Hartebeestpoort Dam. From lugging around netball gear, to handy hooks for hanging grocery bags, to awesome features like the sunroof, the Vitara is an all-round champion for the Twala family.
Hlengiwe's favourite part of the Vitara, aside from the look and feel, is its fuel efficiency. "I drive a lot and have saved so much money with the Vitara," says Hlengiwe, "and every penny counts!"
But don't believe us! Watch Hlengiwe review the Vitara, named 'Lola' by her ten-year old daughter, below.
Try the Vitara out yourself! Book a test drive here: