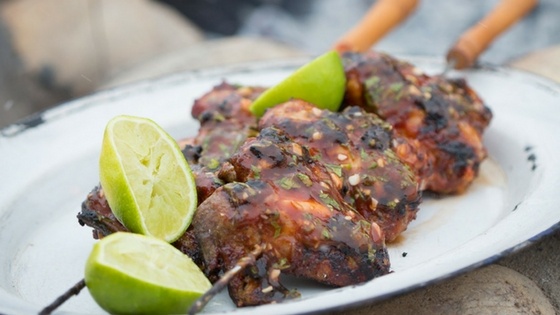 The festive season is here to stay, which means having lekker braais with friends and family. Here's how to braai the perfect chicken.
Braai season is here (not that we needed an excuse) and with that in mind, here are some tips, recipes and handy tools to help you become a real braai master.

Today, we're focusing on chicken, which can be a challenging meat to braai because there is a fine balance between it being too dry, or completely undercooked.

There's also the risk that if you put it on the braai too early, it could be finished at a completely different time to the rest of the meal!

Here's some expert tips on how to flame grill your chicken perfectly.
Braai chicken over moderate coals and turn regularly - too hot and the skin will burn, but the inside will stay raw.

To tell if the coals are moderate, hold your open hand above the grid to feel the heat.

If you can keep it there

for a full 10 seconds, it's time to put the chicken on.

Brush marinade on your chicken with a rosemary branch to add extra, subtle flavour.

"For yummy rosemary and lemon lamb chops (works on chicken as well), layer a braai grid with fresh rosemary sticks and slices of lemon. Add a layer of meat (lamb or chicken) and salt to taste. Add another layer of rosemary and lemon.

Braai until meat is cooked." -

YuppieChef

To make delicious chicken skewers, use rosemary branches instead of bamboo to infuse the meat with extra flavour.

On fatty pieces of chicken, cut three deep slits into the thickest part to help it cook faster.

"Braai meat should have a specific order of appearance. Chicken takes the longest to cook, steak takes the shortest, so always put

chicken

on the braai first, and steak on last. Between the two, you can throw on the wors, chops, sosaties and whatever else you're braaiing." - Charka

"Par cook the chicken in the marinade and just brown it off on the braai. No eating dry chicken at midnight!" -

YuppieChef

To tell if your chicken is done, wait for the juices to run clear.
Now that you have all the tips you need, here are some killer recipes from our star chefs you're sure to love.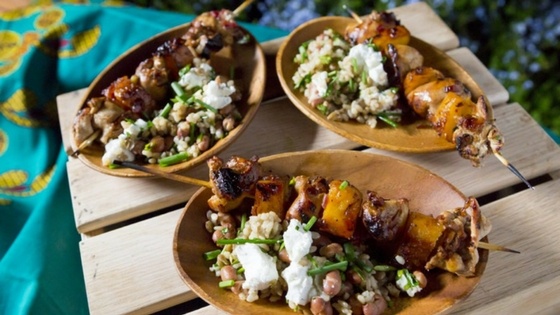 Ingredients
For the Chicken Espetadas
4 boneless chicken thighs (with skin)

8 bamboo skewers

1 fresh pineapple, quartered and then sliced into 2x2cm pieces
For the Madeira and Red Onion Sauce
1 Tbsp Willow Creek olive oil

1 Tbsp butter

2 medium red onions, finely chopped

1 clove garlic, minced

2 bay leaves

½-1 cup madeira

1 Tbsp honey
Method
For the Madeira Sauce.
Add the olive oil and butter to a medium sized pot, when the butter starts to foam, add in the onions and cook for 10 minutes or until softened and starting to caramelise. Add in the garlic and bay leaves and cook for another minute. Add in the madeira and leave the sauce to simmer for 20-30 minutes, or until thickened and quite sticky.

Meanwhile, halve the chicken thighs and season with salt and pepper and divide the pieces between the bamboo skewers, adding in pieces of pineapple in between the chicken pieces

Baste the chicken with the madeira sauce until well coated, then place over hot coals or a very hot griddle pan and cook for 6-8 minutes on each side or until cooked through, turning from time to time and re-basting.

Remove from the heat and allow to rest before serving alongside the rice salad bowls.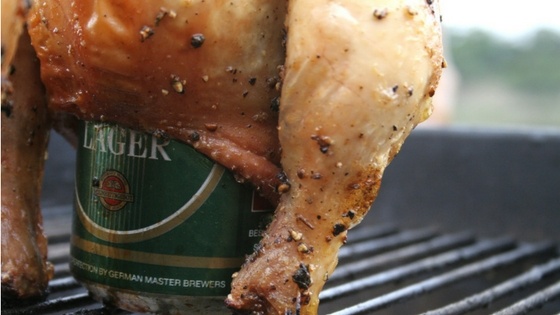 Ingredients
2 whole chickens

2 cans of ale

4 cloves of garlic

whole black peppercorns

malden sea salt

olive oil

a small sprig of flat leafed parsley

Method
First off – get the heat up and light a fire in your Weber. This is a super simple recipe that combines two of man's favourite pastimes – braaing and cracking a can. Add 2 juicy chicks and how can it go wrong?

Chuck the garlic, pepper and salt into your pestle and mortar and mung the flavours together. Now add a good splash of olive oil and parsley – just bruise the leaves. Use this marinade to give the birds a good old massage all over, inside and out.

When the coals are ready, crack open the beers, take a swig of each and perch the well-oiled birds upright on the open cans, wriggle them down so that they're comfortable and the cavity is filled – we don't want them falling over. Then settle them on the grid and close the Weber. Allow the chickens to cook for between 40 – 80 minutes. The secret here is that the beer boils and steams the flesh from the inside giving it that malty flavour and keeping it juicy while the Weber acts like a braai/oven and crisps the skin. Once the chicken is done to your liking, crack open some more beers and enjoy!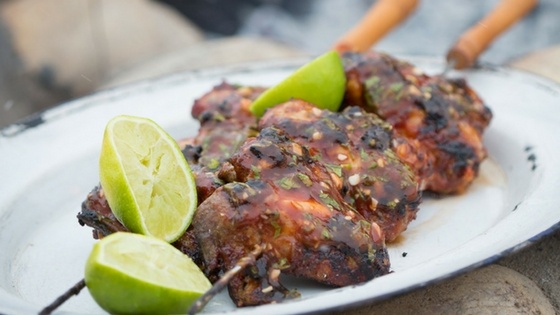 Ingredients
At least 4 free-range chicken wings per friend…so go count them

About 4 chillies (or more), seeds removed and finely chopped

About 6 tablespoons of sugar

The juice of one lemon

2 cups of tomato sauce

About a handful of fresh coriander, finely chopped

3 garlic cloves, crushed

Salt and pepper to taste

Metal or bamboo skewers

Lime wedges for serving

Method
First up, if you're going to use bamboo skewers, submerge them in water and soak while you get on with the rest of the prep.

Combine all the sauce ingredients, pour over the chicken wings, cover and leave for about an hour.

When the coals are moderate (and the guys are starting to misbehave) get those babies onto skewers and start braaiing. If you want to you can skewer the chicken first and then pour the marinade over – up to you! (A lot of people stretch the wings out when skewering, which does help to crisp up the skin, but Bertus says it's better to keep them in their natural shape to ensure that the chicken doesn't dry out).

Keep turning and basting the wings until the skin is nice and crispy and the chicken is completely cooked – about 25 – 30 minutes.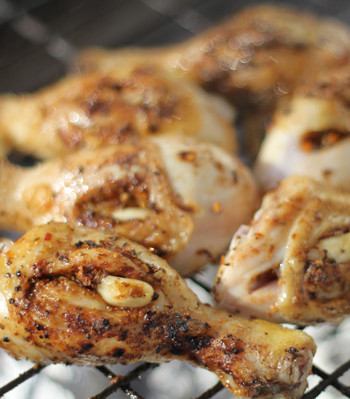 Ingredients
12 chicken

6 peeled cloves of garlic
Peri peri spice rub
Method
Use a sharp knife and make one cut along the bone of each drumstick

Place a halved garlic clove in each of the drumsticks, pressing it into the meat through the slit

Rub

peri peri

spice into the exposed parts of meat, and sprinkle some onto the skin if you have extra

Cover the chicken and leave it to marinade for 20 minutes to 2 hours

Braai the drumsticks over medium coals for about 10 to 15 minutes, turning regularly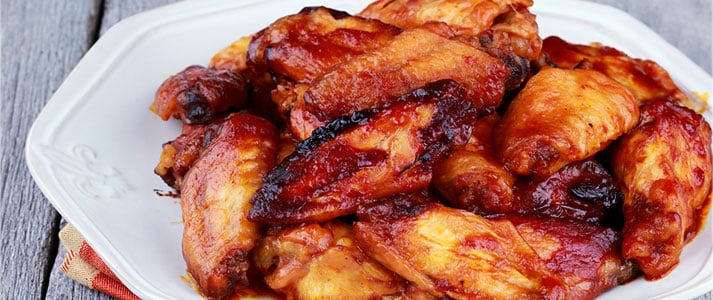 Ingredients:
1 chicken, spatchcock or 8 assorted chicken pieces
For the marinade:
1 KNORR Chicken Stock Pot
100ml boiling water
75ml olive oi
75ml lemon juice
3 cloves crushed garlic
30ml honey
15ml paprika
15ml Italian Herbs
Method:
In a bowl, mix together all the ingredients for the marinade until well combined

Place chicken into a shallow roasting tray and pour the marinade over

Allow chicken to marinate for 30 – 60 minutes in the fridge then place on the braai until cooked through, basting frequently with the marinade

Serve with a fresh seasonal salad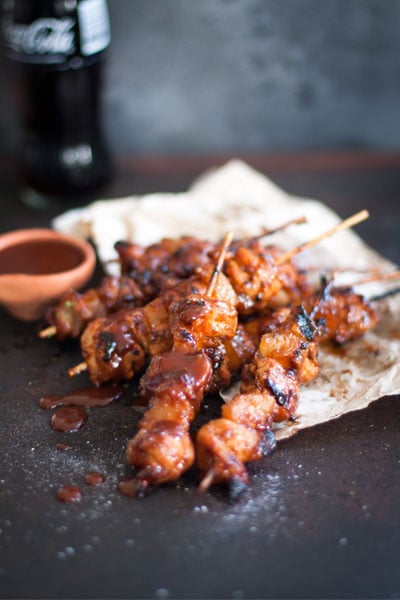 Chipotle Honey Sauce
½ C (125 ml) tomato sauce

¼ C (60 ml) honey
2-3 tsp (10-15 ml) chipotle paste (available at selected retailers)
¼ C (60 ml) brown sugar
1 Tbsp (15 ml) Worcestershire sauce
2 tsp (10 ml) apple cider vinegar
½ tsp (2.5 ml) ground garlic
½ tsp (2.5 ml) ground black pepper
Kebabs
700 g boneless and skinless chicken thighs
24 chopped pineapple chunks (fresh or tinned will work)
kebab sticks, halved and soaked in water
Chipotle Honey Sauce
Place a small saucepan over a low heat. Add all of the ingredients and stir to combine.
Simmer for 5-10 minutes until the sugar has dissolved and the sauce has thickened.
Kebabs
Cut the thighs into bite size chunks.
Skewer chicken pieces onto the kebab sticks, alternating with pineapple chunks.
Brush with chipotle honey sauce and braai over medium heat coals for 10 minutes. Remember to baste as you turn.
Once cooked, remove from the braai and allow to cool before packing in a container for the road.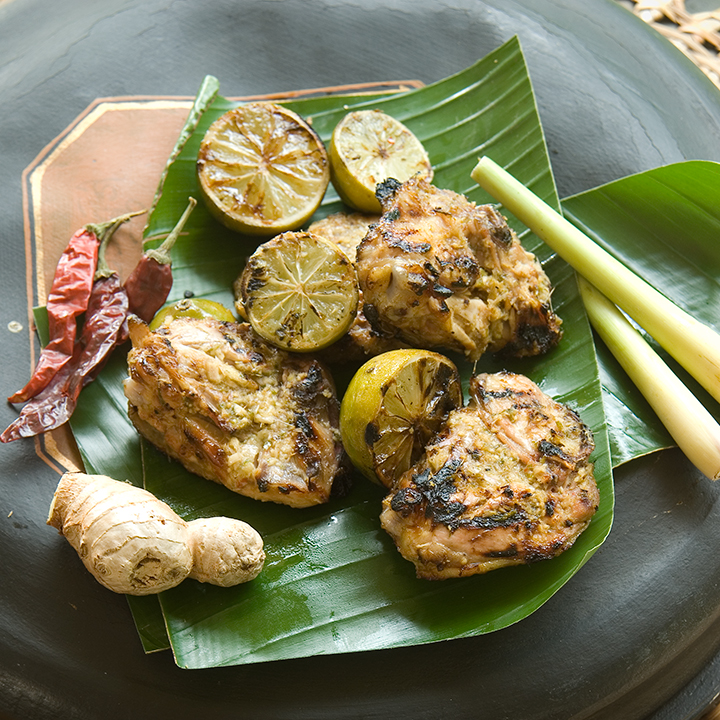 Ingredients
6 chicken thighs
juice of 4 limes
2 lemongrass stalks, thinly sliced
4 small red chillies, seeded and sliced
50ml fresh ginger, grated
4 spring onions, finely chopped
2 garlic cloves, finely chopped
45 ml honey
5 ml salt
Instructions
Prepare the coals for the braai.

Put the chicken pieces in a roasting tray and cut a few deep slashes into the skin and flesh.

Mix the rest of the ingredients together. Pour the marinade onto the chicken thighs, rubbing it into the slits. Set aside for 2 hours, turning from time to time.

Place the thighs on the braai and cook until the chicken is golden, fragrant and cooked through, about 20 minutes.

Serve while still hot.
Jan Braai's Tandoori Chicken on the Braai
Ingredients
1,5 kg skinless chicken pieces (thighs and drumsticks)

4 cloves garlic, crushed ginger, grated and equal in volume to the garlic

1 tsp ground cumin

1 tsp ground coriander

1 tot masala spice

1/2 tsp cayenne pepper

1 tsp salt

1/2 tsp black pepper

1/2 tot vegetable oil

1/2 tot lemon juice

1 cup plain yoghurt

2 drops red food colouring
Instructions
In a large bowl, combine all the ingredients except the chicken and mix well (the marinade has a pink colour; this is normal).
Add the chicken, making sure all pieces are generously coated in marinade.
Cover the bowl and marinate overnight in a fridge.
Braai over medium-hot coals in a hinged grid for 20 to 25 minutes or until the chicken is done.
Set your grid quite high to start, as the marinade might burn if the coals are too hot.
Serve with a salad of chopped tomatoes, cucumber and onion drizzled with lemon juice and olive oil.
Now that you've got some killer recipes, here are the tools you need for the job:


6 Braai Tools we love and where to buy them:

1.FireWire Flexible Skewers, Set of 2, R339. Yuppiechef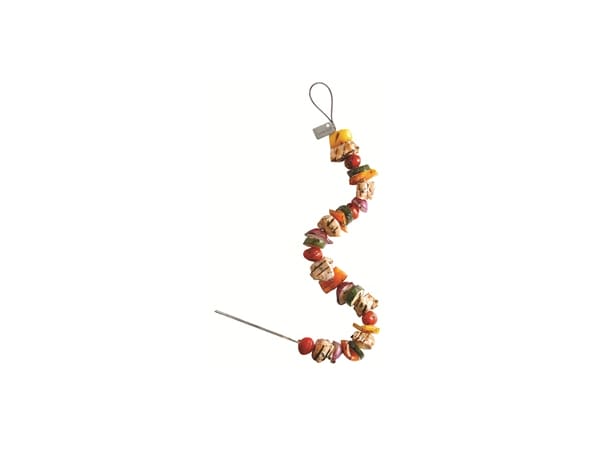 2. Multipurpose Illuminated Braai Tongs, R379.00, Yuppiechef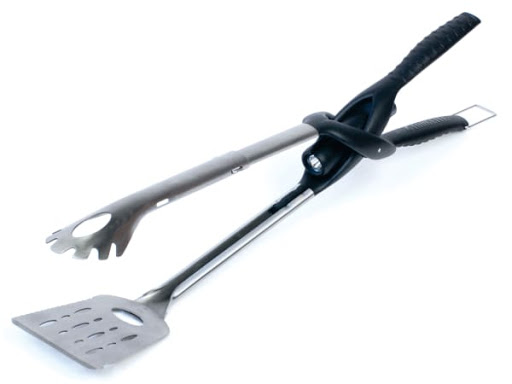 3. Weber Chicken cookbook and Roaster, R249.00, Netflorist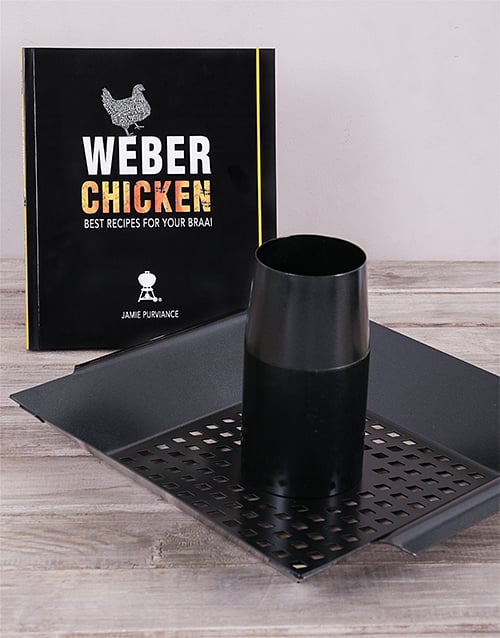 4.
Weber - Compact Charcoal Kettle Grill - 57cm, R 2 199,
Takealot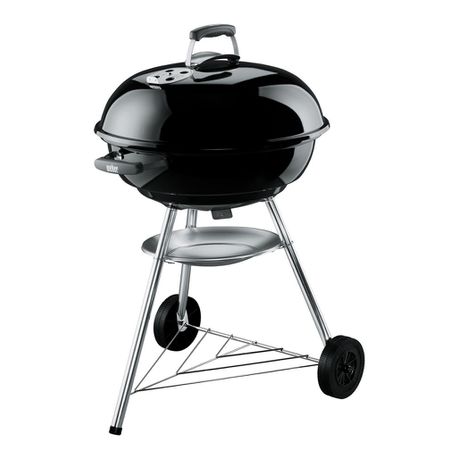 5. Eco - Corn Braai, R159, Takealot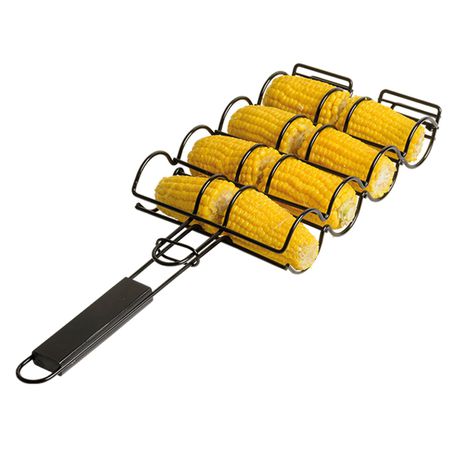 6. Eco - BBQ Grill Rack with Wooden Handle, R98, Takealot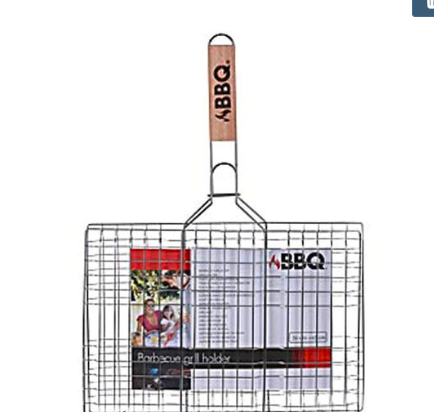 Are you feeling ready to master the (chicken) braai these holidays? We hope so! Be sure to subtly share this article with your friends that are less talented behind the fire. We have more guides to help you plan and enjoy your holidays on our Suzuki blog. Subscribe and don't get left behind in the dust