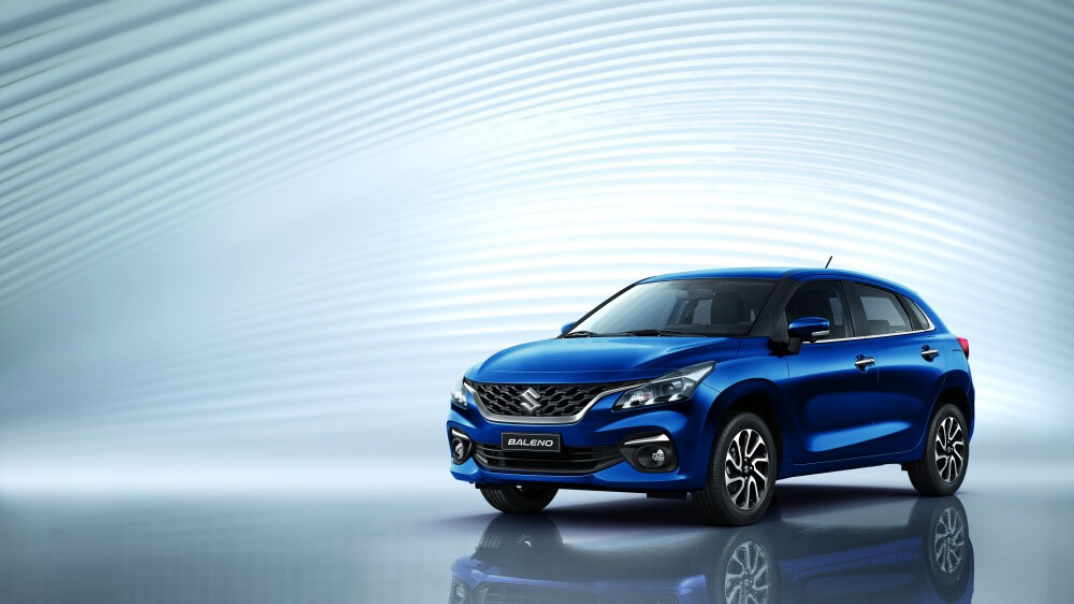 The world authority in compact cars has just unveiled its new Baleno and confirmed that it will arrive in SA showrooms three months from now.
Estimated reading time: 5 minutes, 55 seconds.
New design philosophy- a sign of models to come

Highest-ever specification level in both GL and GLX

Improved performance and handling

Watch the SA reveal here:




"The importance of the South African market to Suzuki is evidenced by the fact that we can confirm the product line-up and specifications of the all-new Baleno a mere two days after the global reveal," says Brendon Carpenter, Brand Marketing Manager of Suzuki Auto South Africa.
Leading the Suzuki charge
In 2015, when the current generation Suzuki Baleno was launched to a global audience at the Frankfurt Auto show, it introduced a new Suzuki design language (Liquid Flow), a new level of specifications for its segment and a new way of thinking in the compact hatch segment (low weight, higher power).
This led the way for many other Suzuki models to follow, all keeping to this mantra of a high specification level, an impressive power-to-weight ratio and, of course, a striking design.
The new model, which was launched on Wednesday in its biggest market – India – to a global audience, takes the baton from its predecessor in every way. It welcomes a new design philosophy (Crafted Futurism), introduces a market-leading level of specifications and further sharpens the Suzuki philosophy of low weight and high power.
"We are very excited about the new Suzuki Baleno. Not only will it prove a treat for Baleno buyers, but it also signals all the exciting models and upgrades we can expect from Suzuki in the coming decade," says Carpenter.
The all-new Suzuki Baleno is expected to arrive in South Africa in June 2022. The pictures are from the international launch that shows a left-hand drive model.
Crafted Futurism
The next-generation Suzuki Baleno features a design language called Crafted Futurism.
Many of this design language's foundational elements, such as the mix of organic and dynamic lines, large and striking lights, and a purposeful stance, are a refinement of the Liquid Flow philosophy.
Other elements, such as a wider front air intake, the new three-dimensional grille design and the flow of the body lines and brightwork in one continuous swoop, are not only new, but a sign of designs to come.
The design also applies to the new interior, where a multi-layered dashboard creates the impression of space. There are also more comfortable and contoured seats, which are both functional and visually appealing, and higher-grade materials.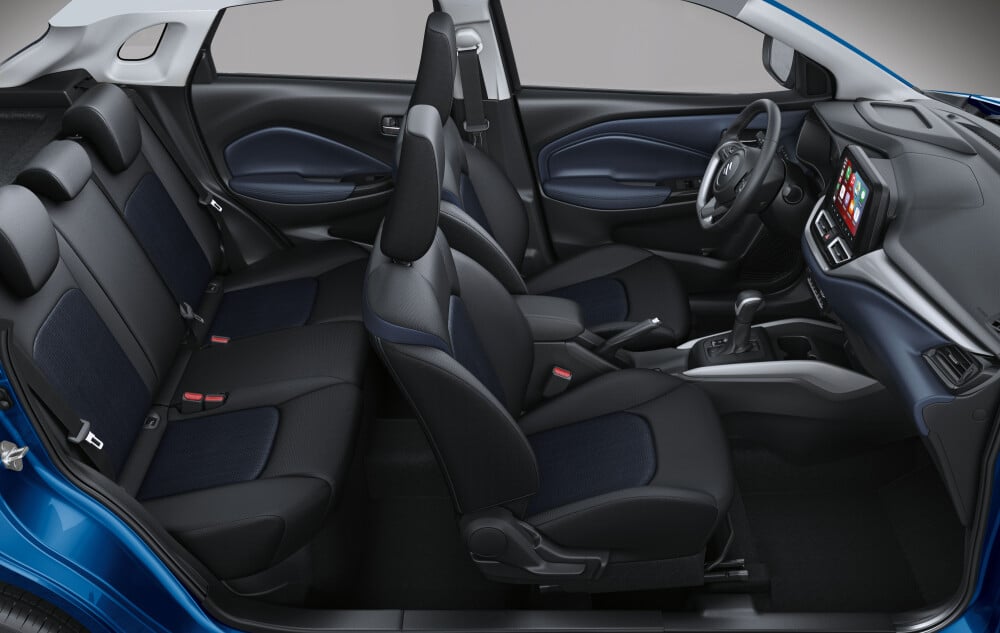 The all-new Suzuki Baleno is expected to arrive in South Africa in June 2022. The pictures are from the international launch that shows a left-hand drive model.
High and very high specification level
In further amplifying the philosophy of high specifications across the range, the new Baleno will boost the entry-level specification to that previously associated with the GLX, while the GLX will, in turn, bump its specifications to levels normally associated with larger and more expensive models.
For instance, the GL model range now has cruise control and climate control (as opposed to standard air conditioning) with rear-mounted air vents as standard.
The Baleno GL also features a 7" touch screen infotainment system as standard. This further adds a two USB type A (one front and one rear) and one Type C (rear) charging port to the standard specification list.
In addition, Suzuki has also added Hill Hold Control, which was previously not available on this model.
Other GL luxuries and safety features remain, including Electronic Stability Programme, dual front airbags with ABS, electronic brake-force distribution (EBD) and emergency brake assistance (BAS), and the leather clad steering wheel with controls for the audio, phone, and cruise control systems and the electric windows and mirrors.
The GLX features all of the luxuries of the GL but upgrades or adds to them with a range of first-in-segment features.
The most prominent change to anyone familiar with the Baleno GLX is perhaps the new infotainment system. The GL's new 7" infotainment system is replaced by a striking 9" high-definition infotainment system.
It is worth noting that the infotainment system in the Baleno features Apple CarPlay and Android Auto, a new interface with a high degree of customisation.
Back to the GLX. The 9" infotainment system is also home to the imagery from the Baleno's 360-degree view camera system. That means the reverse camera found in the current model is replaced by an array of cameras that creates an all-round view of the vehicle when manoeuvring in tight spots or when parking.
The real treat for GLX buyers is placed in direct sight of the driver – Head's Up Display. This luxury, previously unheard of in this segment, features a full colour display of a host of vehicle features, including speed, temperature and other vehicle warning symbols. This, too, is standard on the new model.
Like before, the GLX features luxuries and safety equipment like 6 airbags, LED daytime running lights, LED projector headlights, keyless entry and a push-button start, and dual-colour 16" alloy wheels.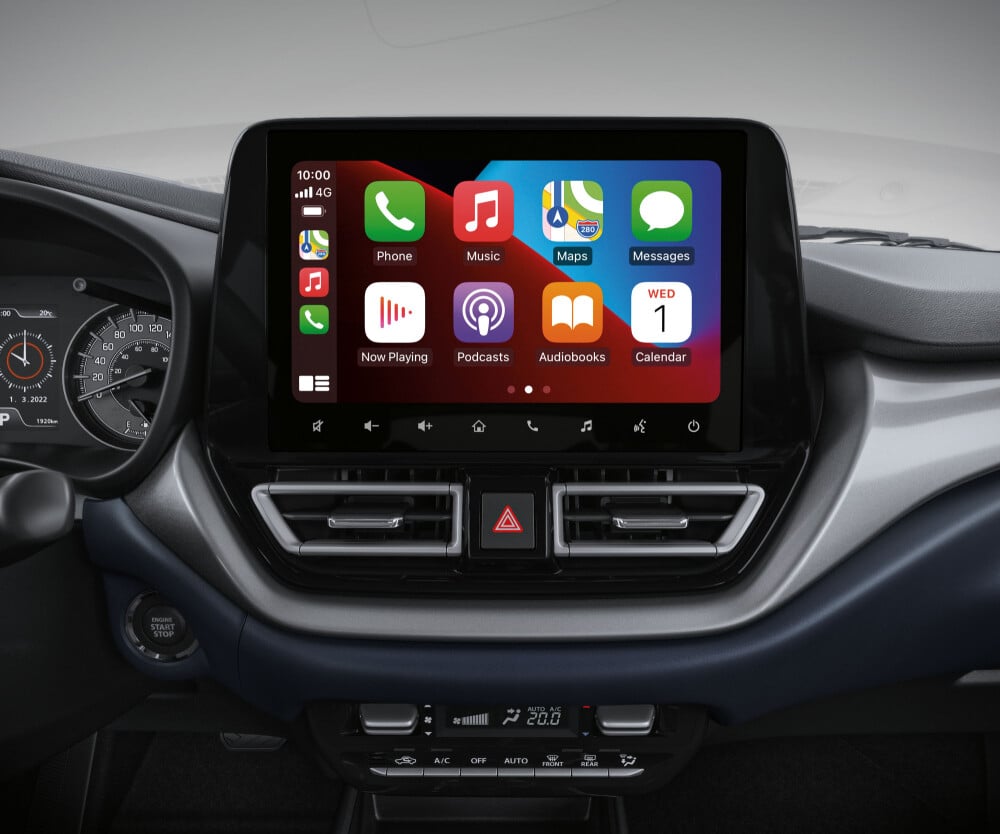 The all-new Suzuki Baleno is expected to arrive in South Africa in June 2022. The pictures are from the international launch that shows a left-hand drive model.
Light, powerful and nimble
As with its design and specification level, the new Baleno takes its performance a step further.
Under the new bonnet lies Suzuki's beloved K15B engine, which replaces the K14B engine and increases the engine volume from 1.4 litres to 1.5 litres.
The new engine delivers 77 kW (9 kW more than before) and 138 Nm of torque (an improvement of 8 Nm). The vehicle weighs in at less than a tonne (955 kg) for a best-in-class power-to-weight ratio of 81 kW per tonne.
Put differently, the Baleno weights on average 10% less than its competitors and has an average 30% higher power-to-weight ratio. This, of course, helps both performance and fuel consumption.
Suzuki has not only tweaked the engine. The suspension, steering and drivetrain have been improved to offer a more engaging ride, and the patented TECT safety shell and platform are now even more rigid, thanks to more high-tensile steel.
More colours and a GL Auto!
With a much higher specification level in the new Baleno GL and given the perceived requirements of budget-conscious buyers, Suzuki South Africa has added an automatic model in the GL specification level.
This means the range grows to four models, with the Baleno available in a five-speed manual or four-speed automatic in both GL and GLX grades.
Lastly, Suzuki has crafted five new exterior colours – Celestial Blue Pearl Metallic, Luxe Beige Pearl Metallic, Opulent Red Pearl Metallic and Splendid Silver Pearl Metallic and Grandeur Grey Metallic to the popular choices of Arctic White Pearl and Midnight Black Pearl.
Coming soon
Suzuki's global head office in Japan has confirmed the start of vehicle production for the South African Suzuki Baleno in April, with first customer deliveries scheduled for around June 2022.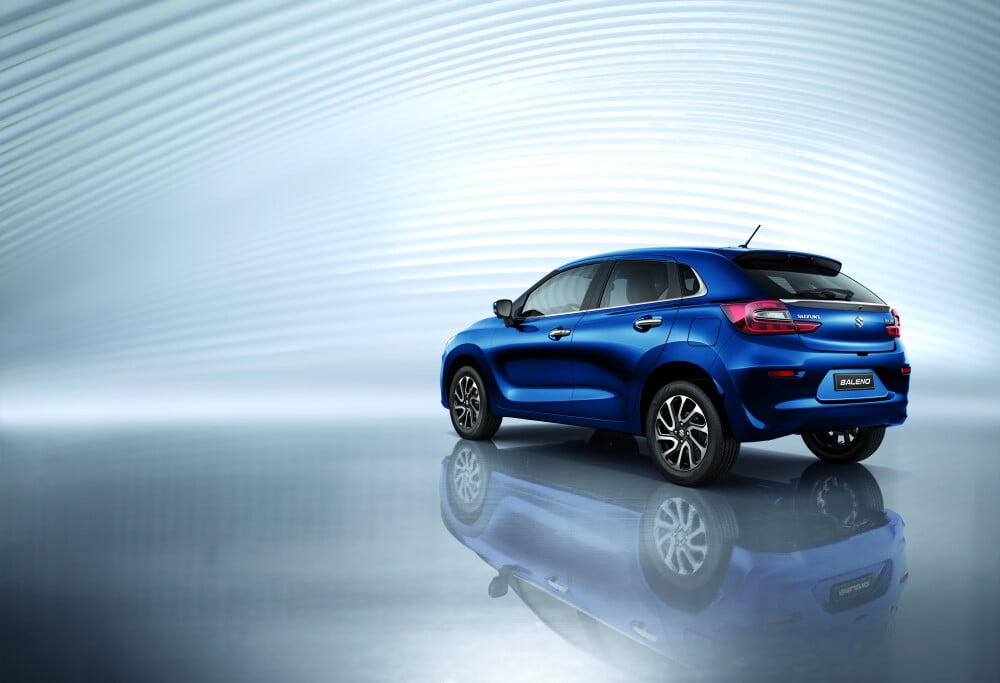 The all-new Suzuki Baleno is expected to arrive in South Africa in June 2022. The pictures are from the international launch that shows a left-hand drive model.
More details on the range, pricing, service plan and warranty information will be made available at the time of launch.
Subscribe to our blog and get all our exciting content delivered to you either weekly or monthly.