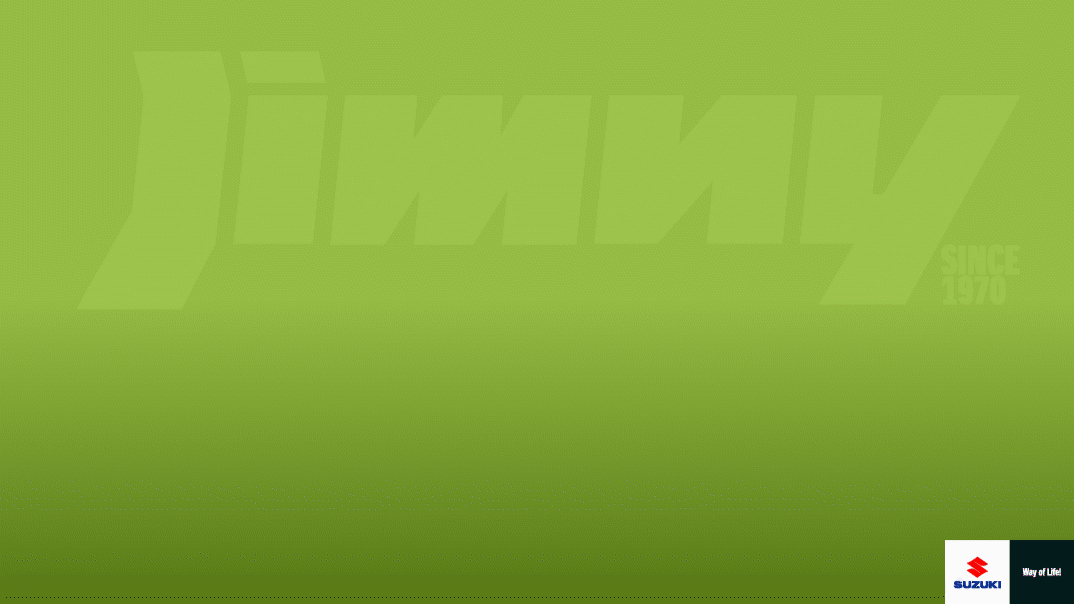 The beloved Suzuki Jimny's profile is easily recognisable on the road, and the little car has quite a long history.
The Jimny was first launched in 1970 - that's longer than South Africa's had TV.
Let that sink in a little.
1st Generation Jimny
The Jimny, with its recognisable square profile, has been on the road in some form since before South Africans could watch television. The first model, the LJ10, had many of the characteristics we love in the Jimny today: a rugged attitude, a can-do engine and a shape that stands out from the crowd.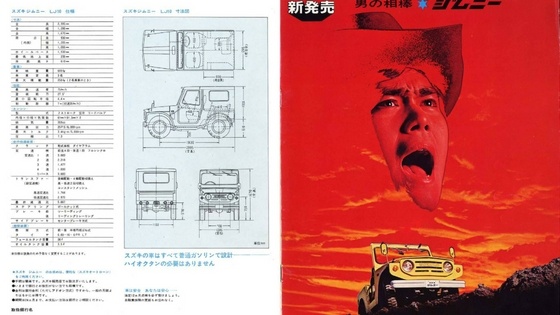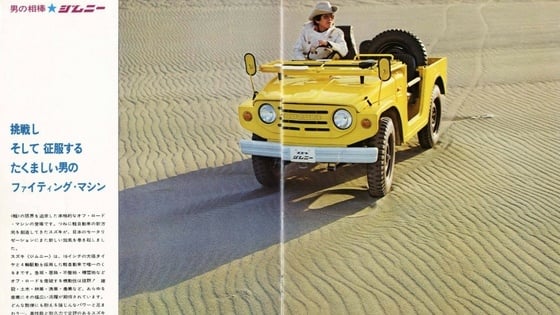 Some pages from the brochure for the first Jimny, the IJ10. It had a top speed of 75kms/h.
The first generation Jimny was revised several times during its 11 year production, with the final iteration making its debut as the SJ20 in 1977. Here's a video looking at the power of the first ever Jimny dominating rough terrains, both wet and dry.
Though the look has changed over the years, the Jimny has some key characteristics that quickly made it a Suzuki staple and a favourite of South Africans.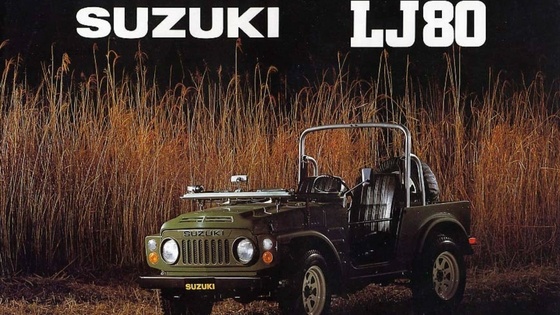 2nd Generation Jimny
The second generation Jimny began production in 1981 with two engine choices: A 550cc or 660cc 3-cylinder.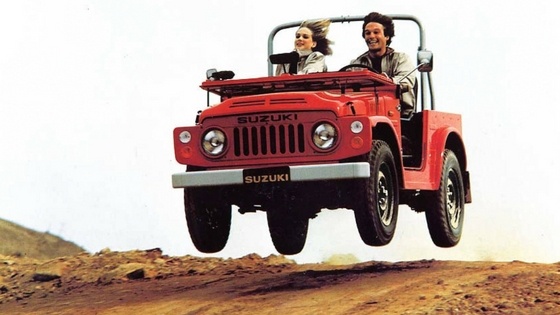 Images from the brochure for the 1982 model, the LJ80. Also called the Jimny 8, it was supposed to be marketed as Eljot ("Elliott") in Germany, however this was impossible with copyright issues that came up with Disney's Pete's Dragon. Re-live the second generation Suzuki Jimny in action from this video.
3rd Generation Jimny
Since 1998 - the year of Titanic and Bill Clinton's infamous denial of his relations with Monica Lewinsky - the 3rd generation Jimny had been in uninterrupted production with only minor changes until 2018. The third generation Jimny embodied a more modern design but still keeping to its roots as a highly capable off-road vehicle.
Watch the video here
The 4th generation Suzuki Jimny comes with a new 1,5 l engine, ample body angles and ground clearance, ABS with BAS & ESP as well as Hill Hold and Hill Descent Control, 3-link rigid axle suspension with coil springs and so much more. This new Jimny also comes in a wide range of colour choices from Kinetic Yellow, Chiffon Ivory and Jungle Green.

Take a look at this amazing story of renowned subarctic climate photographer Benjamin Hardman and his experience with the new Jimny.
Hiroyuki Yonezawa, Chief Engineer for the next generation Jimny, talks about the charms of the 4th generation Jimny and the behind the scenes on its development.

For a deeper look into the 48 year history and evolution of the Jimny, here's a longer length video for the die-hard fans.
Let us know on Facebook or Twitter what you think about the new Jimny. Better yet. . . Book yourself a test drive at your nearest Suzuki dealer.