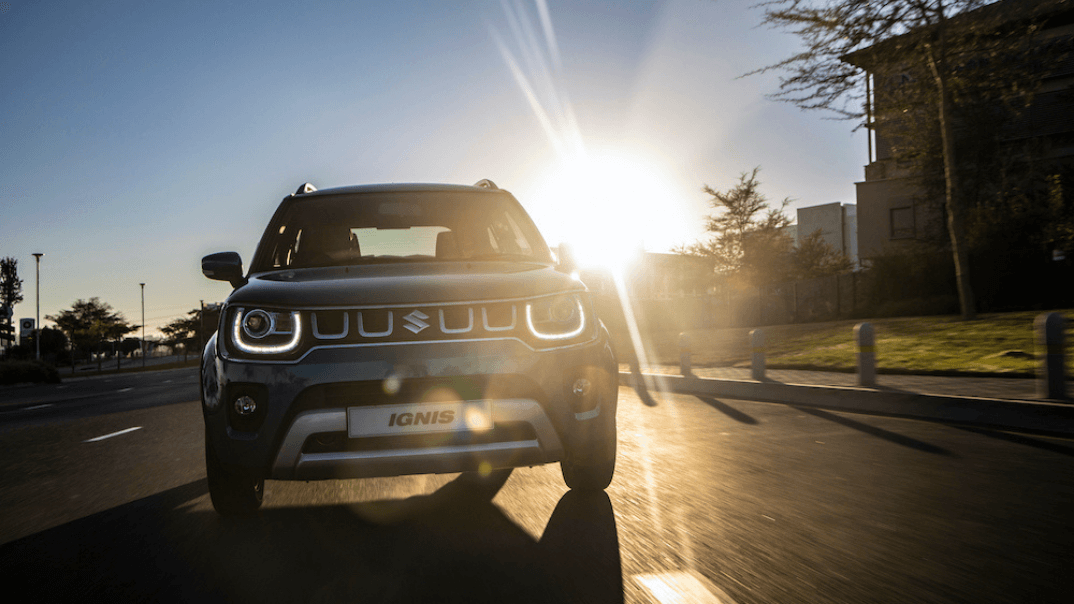 The global COVID-19 pandemic forced massive and sudden change to the way we live and do business and, despite the inconveniences of the various levels of lockdown, people have adapted quickly to those changes – in many cases becoming quite comfortable with this new way of life.
Estimated reading time:4 minutes, 20 seconds.
In the process of reopening the economy, every sector of business had to make changes and adapt their function to fit in with the regulations – and be ready to change again as those rules tightened or eased.
Suzuki dealers were quick to revise policies to suit the changing circumstances and, as a reminder, sanitisation procedures at all Suzuki dealerships are applied to meet South African government regulations as well as Suzuki's own health and safety regulations as it values the safety and health of the public and wishes to ensure any visit to the dealership is safe for the public and for our staff.
This includes but is not limited to the following:
Maintaining social distancing protocols at all times.

Ensuring all staff and customers wear a cloth face mask or a home-made item that covers the nose and mouth and not allowing any customer access to a dealership, used car outlet or auction without a face mask.

Not allowing an employee who is sick or who has COVID-19 symptoms to work.

Mandatory screening of all employees when they arrive for work on a daily basis.

Mandatory signing of a register by all visitors and customers to all sites.
But, how have the dealers processed the changes?
Brendon Collins (Suzuki Northcliff) put it quite succinctly when asked if adjustments had to be made in the way they were selling and how they adjusted.
"Yes, we have had to adjust to getting back to basics and selling value in the brand and vehicles and not just taking orders."
Phillip Kempen, sales manager at Penta Suzuki Mokopane, said, "We had to try and create more value for customers."
Morne Van Pletzen, Senior Sales Executive, Suzuki Montana was very upbeat, saying: "There was no adjusting of the sales part, the vehicles are selling themselves. We are only here to give excellent customer service."
In every sector the sales process was disrupted by the pandemic and this prompted a significant global growth in online sales of goods, including cars.
Morne Du Preez, sales manager at Suzuki Tygervalley, said, "We have put a lot more focus on online marketing during this difficult time. It has provided us with a new way to communicate with our customers."
Cherize Wood, new vehicle sales manager at Suzuki Welkom, added, "Due to COVID-19 customers are reluctant to come into the dealership, so many sales are now happening over the phone and social media. Cold calling prospecting is now so much more important than before."
However, she stressed a good dealer/client relationship is necessary.
"It is of utmost importance to me, because the better the relationship with customers means more business as we are starting to get a lot more referrals and customers will keep coming back to us in the future."
On that subject, Lize de Witt, sales manager at Suzuki Tableview, said, "Suzuki clients are very loyal. They are family orientated people and enjoy the family feel at a dealership. They like popping in to say hello!
When asked if and how they had to adjust the way they sold cars, Charles Koen, sales manager at Suzuki Worcester said, "Yes, we had to move even more into the social media field, and we had to go out and look for business rather than to rely on feet in the dealership.
"We increased our exposure at every opportunity that came our way, whether it was at our Mall exhibition or golf days. We also started to park our branded demos at different locations throughout our town, and neighbouring towns.
"Fact is people buy cars from people and not computers, so we endeavour to give every customer that walks through our doors or phones or emails the best possible customer service.
"We do this to make it almost impossible for them to say no or buy from a different dealer. We do try and make sure our product knowledge is the best one can have, to enable us to answer all questions that come our way. If we are not sure of answers to questions, we brush up on our product knowledge to gain trust from our customers.
"If a customer ends up feeling like a family member, you are sure to retain his future business and get business from their friends and family. Customer excellence starts from building a strong bond with our customers."
Mark Hohls from Autohaus commented, "We have found customers still like to touch and feel what it is they are buying, so we needed to be able to facilitate that in a safe environment.
"We have also noticed customers are being more cautious with their money, which adds additional responsibility to make sure you are offering them the very best value for their money."
Meet your closest dealer today. Book a test drive in your favourite Suzuki.
---
In the market for a new car? Download Guide on questions to ask your dealer when buying a car.