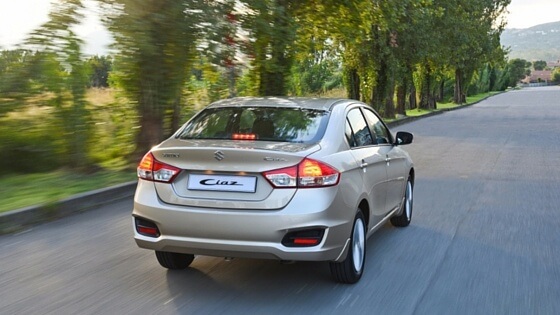 The Ciaz is a svelte, fuel efficient sedan with a simply enormous interior. Excitingly, it's packed with features like keyless entry, halogen head lamps, climate control and a power supply to the back seats (not just the front seats can plug in their phones now!)
---
Since the release of this Ciaz, Suzuki has released an update to the Ciaz, if you want to find out more, have look at this article or visit the Suzuki website and check out the latest model.
---
The Ciaz is the most fuel efficient car in its class, and elements like its modern aerodynamic design help with this. Another clever design element is the brake energy regeneration; braking charges the special high capacity battery which assists the engine's idle stop start function and helps the engine during acceleration.
Click here to get more information and book a test drive with the Ciaz
Auto Trader gave the car a test drive; watch here to see the car in action.