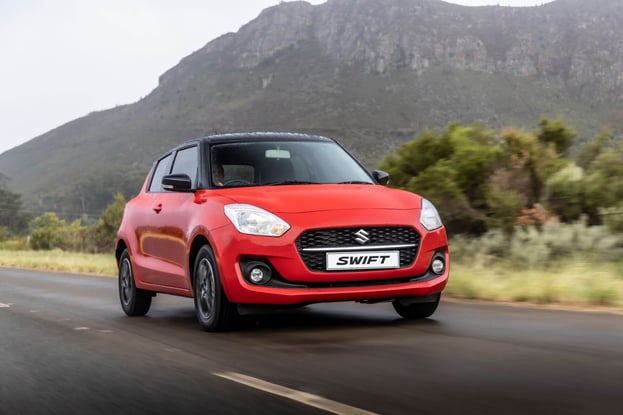 Suzuki has rewritten its own record books after selling 1 479 new Suzuki cars and SUVs in June.
This is the best month in the company's ten-year history in South Africa and is made sweeter still by the fact that Suzuki dealers sold 1 000 units for their second-best month ever.
With its new record, Suzuki has lept to ninth position in the top 10 rankings in South Africa. The record also pushes Suzuki's overall market share to 3.22%, the highest on record and well ahead of its previous best of 2.85%.
The company's rapid sales growth is in stark contrast to the overall vehicle market. The National Association of Automobile Manufacturers (Naamsa) reports that the market has continued to decline and that the total industry sales of 45 939 units is 1.6% lower than in the same month last year. It also calculated that overall sales for the first half of the year is 3.7% lower than in the first six months of 2018.
"In the first quarter of our 2019/20 financial year, our dealers managed to sell 2 984 vehicles, which is a whopping improvement of 31% compared to the same period last year.
"The dealer network has, on average, now sold more than 900 units a month for the last three months in a row, and in June sales broke through the 1 000 barrier for only the second time since we established the company in South Africa in 2009," says André Venter, divisional manager for sales and marketing.
Suzuki keeps a close eye on dealer sales, as opposed to fleet and government sales, as a proxy for the health of its brand. In most cases, dealers sell directly to private buyers, and if dealers represent the bulk of all Suzuki's sales, it shows that the brand is healthy and well loved.
To reach this new record, Suzuki sold no less than 548 new Suzuki Swift models, 249 units of the Suzuki Celerio and 204 units of the Suzuki Ignis.
"With a growing dealer network and with our focus on good sales- and aftersales service, affordable and stylish vehicles and new products on the horizon, we believe that we can continue to grow in the second half of 2019," says Venter.
Suzuki is planning to launch the Suzuki Vitara Turbo and new Swift Sport in early August, both featuring the company's new 1.4 litre Boosterjet-engine.
Find out all the latest Suzuki news by subscribing to our blog, and stay up to date tips on how to drive fuel efficiently, car safety and more.