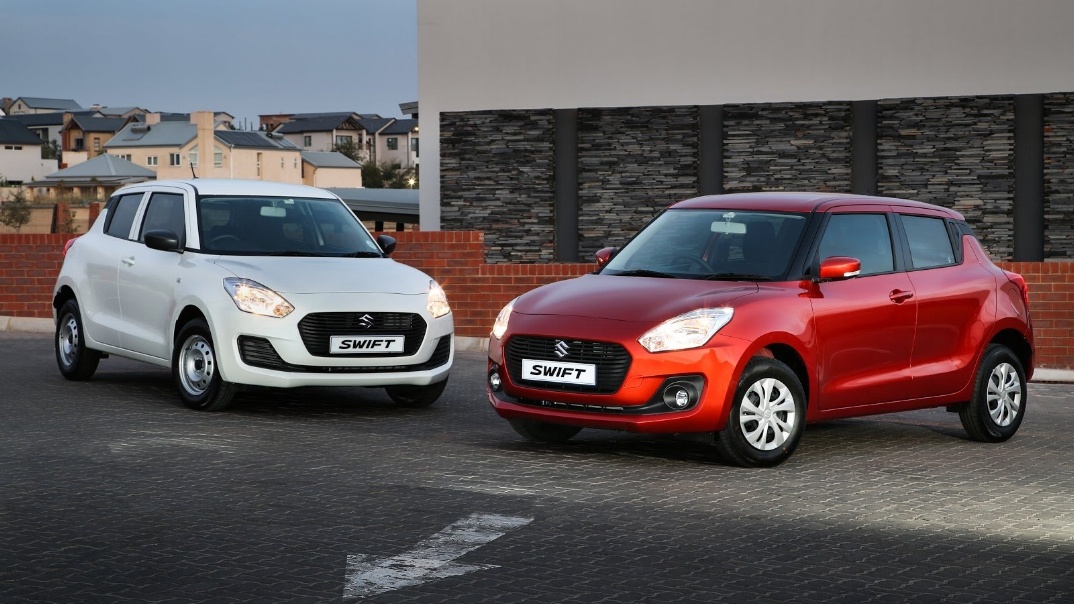 Just when we thought it couldn't get any better, the third generation Suzuki Swift swooped in with a ton of new features that'll have you asking yourself, "How did I ever live without these?"
The new Suzuki Swift gives us #AllTheRightFeels
This was no minor facelift - the Suzuki Swift received a full-body makeover, both inside and out. The new model boasts a sleek and sporty exterior (slimmed down from its predecessor) that truly lives up to the name Swift.
What's new in the Suzuki Swift?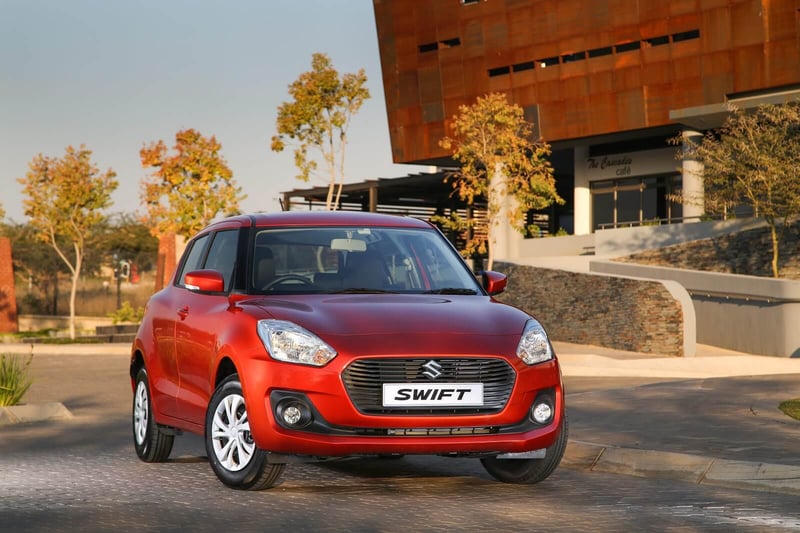 The third generation 1.2L Swift has dropped 85kgs, thanks to Suzuki's Heartect platform (also found in the Baleno and Ignis). The Heartect platform is made from tensile steel, which is lighter, more rigid and even safer than before. Its wheelbase has also grown by 20mm on either side, making the new Swift 40mm wider than before (as well as 15mm lower).
The new Swift #FeelsUnstoppable on the road
Yes, you guessed correctly. This translates to extremely pleasing fuel efficiency stats at only 4.9L/100 km - you're welcome! You'll be spending less of your budget on fuel, and more on the exciting stuff. Did someone say road trip?
Speaking of road trips. . .
The new Swift may have slimmed down on the outside, but the interior just got even roomier.
As impossible as it seems, the new Swift offers a 25% increase in boot space (without sacrificing cabin space), giving you an additional 58 litres (268 litres in total) of luggage room. The Swift's lowered seating ensures that you'll have plenty of head space (a tall person's dream). You'll also find numerous easy-to-use storage compartments that ensure a comfortable ride every time.
This extra allowance in both the cabin and luggage compartments lets you expand on your plans, your hobbies, and your guest list. It's not hard to see why Suzuki is known as the small car expert.
In true Suzuki style, the new Swift boasts superior safety features
Your safety is our top priority. The new Swift was designed to give you complete peace of mind. Suzuki's light, impact-absorbing TECT body has evolved with the use of the new platform and computerised structural analysis.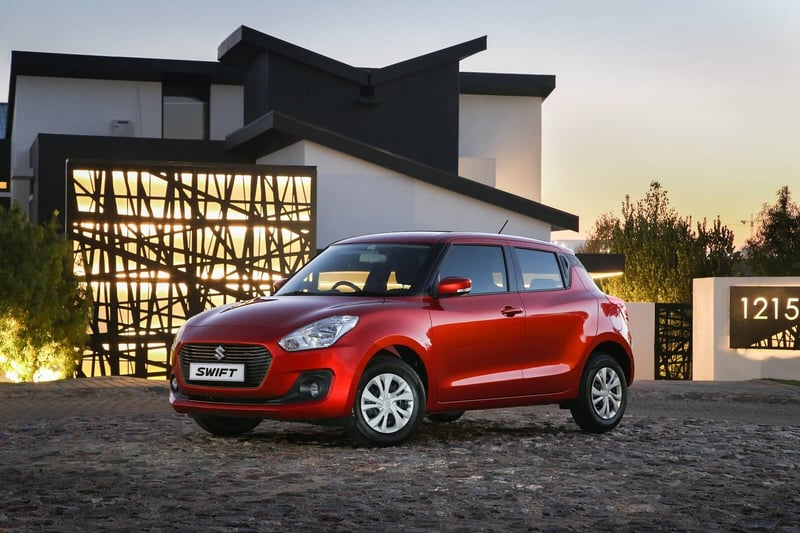 The Swift's body efficiently absorbs and disperses energy. This serves to protect both the driver and passengers in the vehicle, as well as pedestrians. The impact-absorbing bonnet, front bumper and wiper system is cleverly designed to protect pedestrians' heads and legs from injury in the event of a collision.
The Swift comes standard with the following safety features:
Driver and front passenger dual SRS airbags

ABS with EBD brakes

LED high-mount stop lamp

2 x ISOFIX child seat anchorages

2 x child seat tether anchorages

Front and rear side impact protection beams
The new Suzuki Swift design #FeelsBoss
The new Swift combines everything you love about Suzuki design. Both inside and out, there's no denying that the Swift's new look is hot. We also love that this hot hatch corners like it's on rails despite its new lighter body.
Some notable changes to the Swift's exterior include a striking grill, hidden rear door handles and a cheeky rear with updated tail lights. The floating roof design, solid shoulder lines, and rich side body sculpting make the new Swift stand out like never before.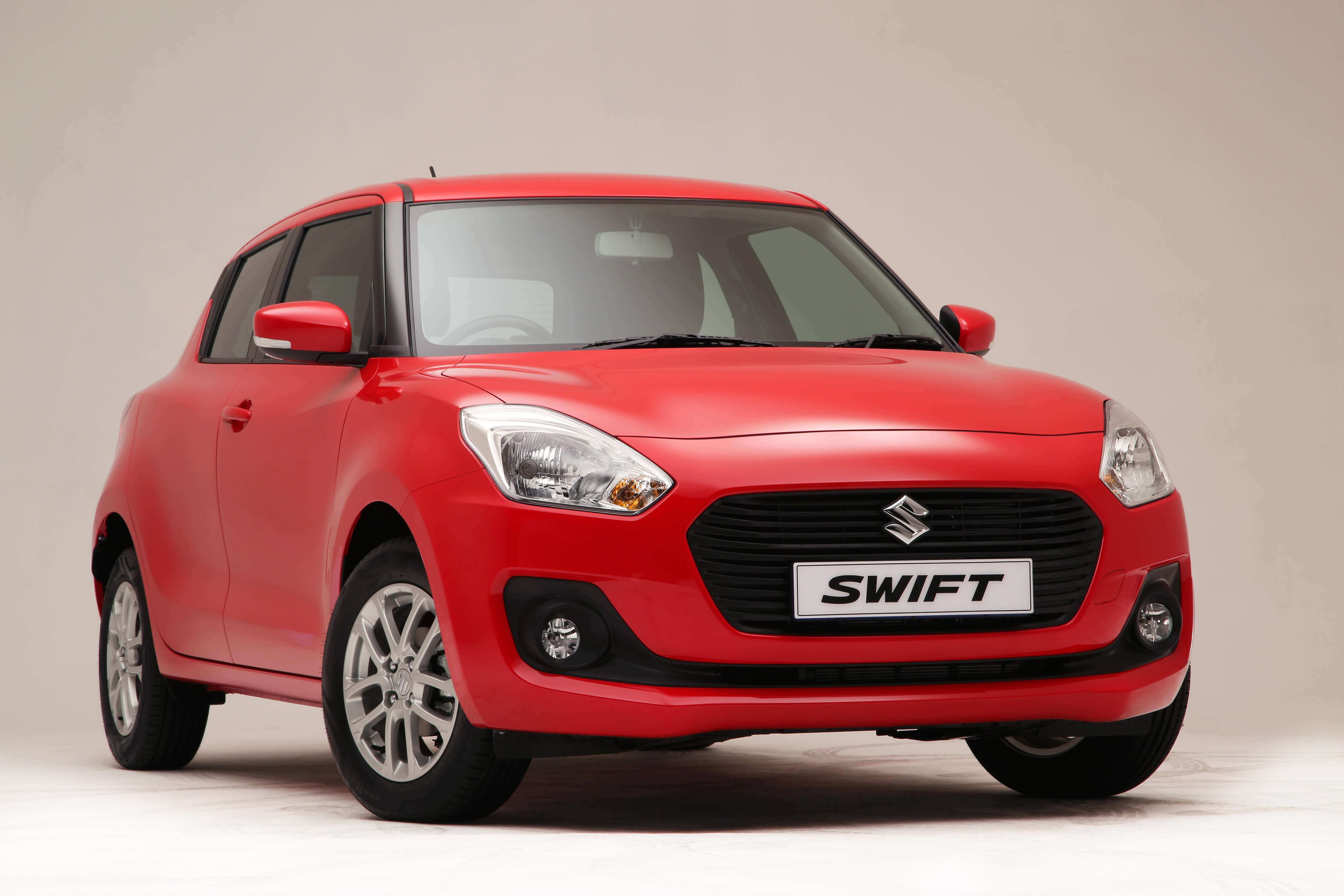 On the interior, you'll notice a modern, flat-bottomed steering wheel, accompanied by an updated instrument cluster and centre console. To boost the overall drivability of the Swift, the cockpit has specifically been designed around the driver. The new Swift's seats are more supportive than its predecessor, with bolstered sides that were designed for maximum comfort.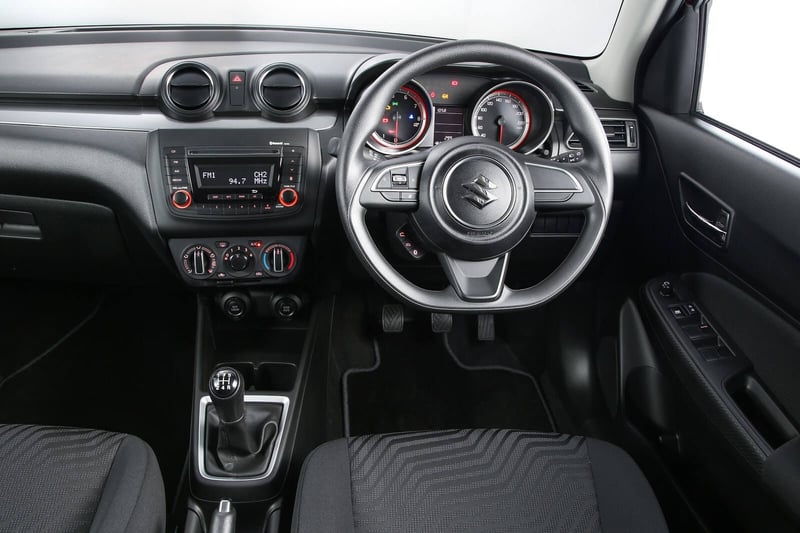 Like its sibling, the Suzuki Ignis, the Swift also comes with some wicked personalisation options - allowing you to make your Swift 100% your own.
The Swift's standard audio system is equipped with an AM/FM radio and CD player and uses a high-contrast LCD panel for easy recognition. The GL model also boasts a USB connection, AUX input and Bluetooth®*, enabling hands-free mobile phone use.
Take a look at what Cars.co.za has to say about the new Suzuki Swift
Gero Lilleike (Cars.co.za) on test driving the new Swift at the international launch in India:
"This new Swift definitely feels perkier than its predecessor and the fact that it's some 85 kg lighter has made a big difference in aiding and improving acceleration/general performance.
General ride quality and overall on-road composure are 2 of the Swift's key strengths and this latest version has lifted that bar a few degrees higher. Speaking in general terms, Indian roads are in a worse state than South African routes and the Swift's ride quality is pliant and forgiving, even over rougher surfaces. If I had to put a number on it, I would say that the Swift's ride quality has improved by about 10%, which is significant, because the outgoing Swift was pretty good in this regard."
Read the full Swift review on Autotrader.co.za
As you can see, there's a lot to love. The new Swift will turn even the worst traffic jam into a pleasant drive, with its stylish looks, great features and smooth handling. For those of you that were disappointed to find out that the second generation Swift was officially sold out earlier this year, you'll be excited to know that the third generation Swift was well worth the wait!
Experience all the right feels for yourself. Book a test drive and take the new Suzuki Swift for a spin! You won't be disappointed.