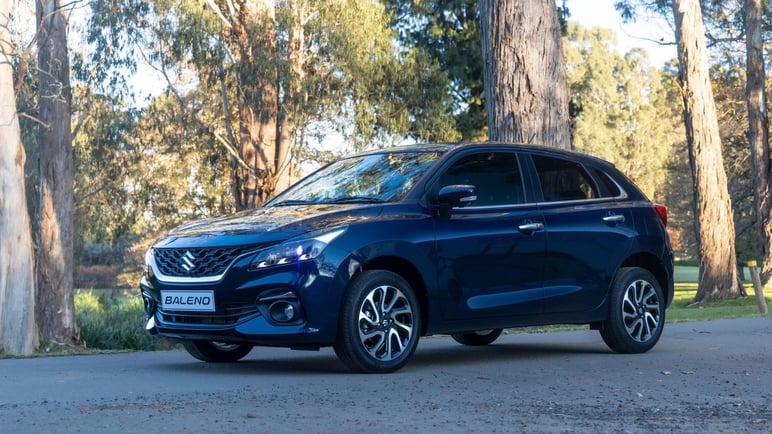 Automakers around the world have a love for acronyms that do not always make it clear to buyers what they actually mean and how that technology fits into the overall design of the car. Here's some clarity on Suzuki's HEARTECT platform.
Estimated reading time: 1 minute, 42 seconds
Although only a portion of it is actually an acronym, Suzuki's HEARTECT platform is an evolution of the Total Effective Control Technology (TECT) it developed in the ongoing improvements made to passenger safety over the years.
HEARTECT, first introduced with the Baleno is, effectively, a design that significantly improves passenger safety while also providing improvements to handling, fuel consumption and interior space.
The HEARTECT platform uses a smooth and continuous frame design. This flowing frame is better at dispersing impact energy to reduce the impact passed on to occupants, thereby protecting them in the process. The crumple zones are carefully designed to deform upon collision and, in turn, absorb the crash force to reduce the impact and to further improve the safety of the passengers.
Suzuki uses Ultra and Advanced High Tensile Steel to achieve higher rigidity and strength and it is these materials that have allowed a weight reduction, improved power-to-weight ratio (tweaking fuel efficiency) and enhancing both straight line handling and cornering.
This steel is more than 300% stronger when compared to any standard automotive-grade steel. In the event of a collision, the HEARTECT's smooth and continuous frame design aids uniform absorption and distribution of the impact energy.
The HEARTECT platform is not only safer, but is also engineered to reduce noise, vibration, and harshness levels. This characteristic enhances the in-cabin experience of all models underpinned by the HEARTECT platform.
This platform already underpins several cars in the manufacturer's line-up – Swift, Dzire, Ignis, Baleno and Ertiga among them.
Another advantage of the HEARTECT platform is the design, which allowed Suzuki to maximise the space and to improve leg and shoulder room within the passenger compartment, meaning its small car range is not a cramped car range.
Moving to the future, the lightweight HEARTECT design is ideally suited to electric or hybrid vehicles where the additional mass of the battery packs can easily be handled. It is also likely to be incorporated into new generations of models.
Want to experience Suzuki's Way of Life for yourself? Click here to book a test drive in one of our models.