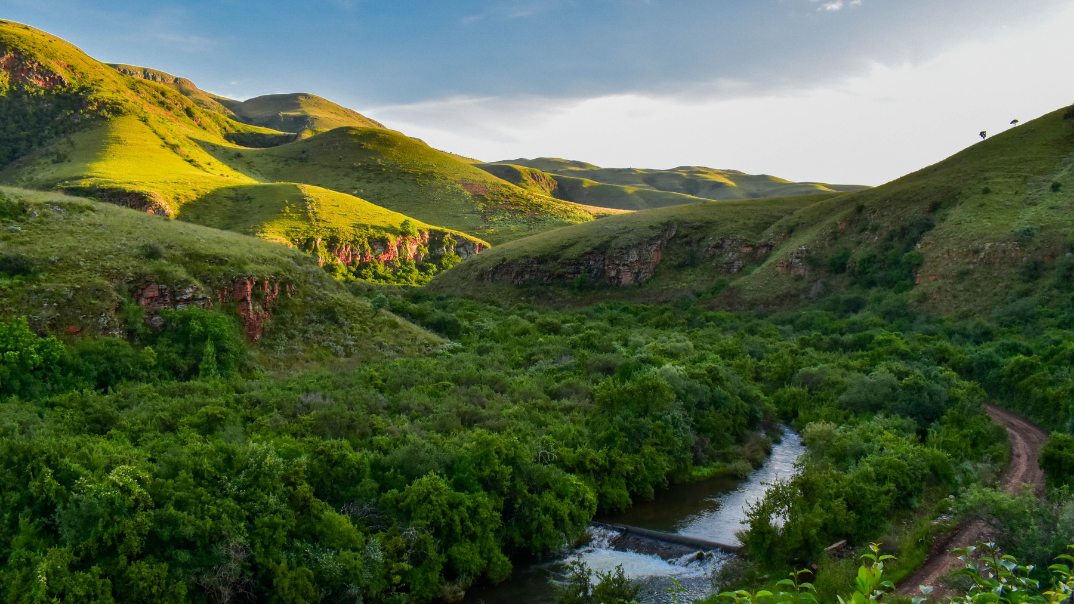 Mpumalanga is one of South Africa's smallest provinces but "the place where the sun rises" is home to incredible natural beauty and wildlife. It is here, where the Highveld and Lowveld meet, that you will find a landscape where cascading waterfalls meet wetlands, deep forests, and savannah fields with grazing wildlife.
Estimated reading time: 5 minutes, 28 seconds.
For most people I know, Mpumalanga is synonymous with the Kruger National Park and it is indeed magnificent – so much so that it made it to the Top 10 Most Popular Selfie Spots in the world with the likes of the Eiffel Tower, Taj Mahal, and the Grand Canyon on EnjoyTravel.com last year! But did you know that there are many more amazingly cool spots and natural wonders to visit? In fact, your drive to the Kruger can be as much of a holiday as the destination itself – this small province in the eastern part of South Africa turns an ordinary road trip into a scenic wonder, coupled with a bunch of adrenaline-pumping activities along the way.
With this in mind, we hopped in our Suzuki Jimny (the extra height in this cute baby 4x4 gives us extra height for game viewing) and headed out ready to explore our favourite stops along the way to the Kruger National Park.
As the sun was rising, we popped into the popular filling station, Alzu. No, not to refuel (the Jimny is super fuel-efficient), but rather to enjoy our first game viewing of the rhinos found in the backyard of this filling station that is a must-stop. We could stock up on some padkos and browse the many craft stores in this padstal-type stop. First of the Big Five Ticked off, we headed further east to Dullstroom, one of the highest towns in South Africa (at 2 100m above sea level) and regarded as the country's fly-fishing capital. While we did not have time for fly fishing, the stroll along its main street is always a treat! Stop in for pancakes at the famous Harries Pancakes or enjoy one of the over 50 milkshakes at the Udderlicious Milkshake Bar (favourites include Ferrero Rocher, Turkish Delight and Jelly Beans). If time permits, the Birds of Prey & Rehabilitation Centre just outside town is an excellent stop, especially if there is a flying demo – spectacular!
And speaking of spectacular – at the foot of the Long Tom Pass just outside of Lydenburg (about 60km from Dullies), the scenic Panorama Route starts. Following the Great Escarpment to the Lowveld and ending at the border of Mpumalanga and Limpopo, this route is so named for its unbelievable views at just about every turn. Some of the best gems Mpumalanga has on offer are hidden in this route, from the Three Rondavels to Blyde River Canyon and the exquisite God's Window from where (on a clear day) you can see all the way to the Indian Ocean and Maputo!
Other highlights include a visit to Bourke's Luck Potholes, a series of giant bizarre-looking rock sculptures formed by centuries of water erosion – another stunning selfie spot!
Speaking of brilliant selfie spots, what is better than a waterfall? Mpumalanga is home to so many beautiful waterfalls it is hard to keep track of them all. While you can spot some from the road on the Panorama Route, others involve pothole-studded gravel roads deep into timberland – perfect to put the Jimny to the test (which, of course, it passed with flying colours!). The most iconic of the province's waterfalls include the 90m Lisbon Falls, the highest of the lot and the 80m high Berlin Falls. For a spot off the main tourist track (and on those gravel roads I spoke about), find the Lone Creek Falls – the waterfall pool at the bottom of the 68m falls is also a perfect spot to cool off!
If you're looking for an adrenaline rush, there is the Graskop Gorge Lift enroute – this cool viewing lift travels 51m down a gorge into a thick Afromontane forest. At the bottom, you can stroll along various wooden walkways, marvel at the Motitsi Waterfall and enjoy the incredibly diverse flora in the region – while the trail only takes one hour, we spent much longer in this wonderworld as it is simply stunning. If the lift isn't enough action for you, you can also zip across the gorge on a 120m long zip line or freefall 70m into the depths of the canyon on the Big Swing. And to add even more excitement, you have to walk across the ravine on a 52m suspension bridge to get to the Big Swing platform!
For most people, this adrenaline will be enough for a lifetime. Still, my travel partners were ready for more and got their fill later during the trip when we popped into Hazyview (roughly 70km from Nelspruit) for a 2.5 hour Sabie River Zip Line experience. This zip line route had us gliding over the beautiful forested valley along the Sabie River, following the trail into the valley basis zipping down sections of the cable that vary from 70 to 230m in length while enjoying spectacular views from the 10 elevated platforms.
Also close to Nelspruit (around 40km), you can visit the Sudwala Caves. Considered the oldest caves in the world, they are part of the Malmani Dolomite Ridge, which began to form some 240 million years ago. A stunning stop, the caves are nothing short of magical and consist of an intricate network of chambers and tunnels where you can spot various stalagmites and stalactites and even a colony of horseshoe bats. For something even more extraordinary, you can book a tour to the crystal chamber, blanketed with shimmering aragonite crystals – it is a bit of a tiring trek involving crawling through tight spots and wading through water, but I promise you it will be worth it!
Putting this list of Mpumalanga attractions together, we realised there are simply too many amazing spots in this incredibly diverse province! Our advice would be: book a test drive in your favourite Suzuki and head out to explore for yourself – you should experience most of these natural wonders in person to understand just how majestic they are. For some great road trip tips, check out our ultimate guide
Make sure your car is ready for your holiday road trip. Download Suzuki's 'preparing your car for a long drive' checklist.
---
Mpumalanga is home to diverse natural beauty, coupled with some adrenaline-pumping activities. Why not book a test drive in one of the Suzuki family members and head out to explore?
Photo by Nadine Venter on Unsplash