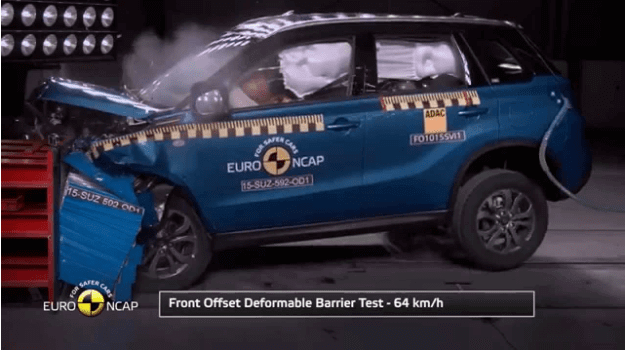 Safety is one of the biggest talking points when it comes to South African roads, but there seems to be a lot of debate around which safety features really are the most important. On top of that, there are even more diverse opinions on whether it's worth paying for advanced safety features that do well on tests such as EuroNCAP (European New Car Assessment Programme) but may not be relevant to local driving conditions.
Estimated reading time: 4 minutes, 33 seconds
With this wide range of opinions, it becomes quite difficult to narrow down which safety features are must-haves and which are worth paying extra for when looking to buy a new car. In addition, vehicle safety standards are constantly evolving – every year Institutions such as EuroNCAP and ANCAP (Australasian New Car Assessment Programme) evolve standards and try to improve the safety standards for vehicles. A glance at EuroNCAP's evolution since its launch in 1997 shows that testing standards have changed dramatically over the past 22 years, and with good reason, because vehicle technology has developed at a blistering pace.
To cut through the noise and help buyers decide which safety ratings to pay attention to, we've used key safety features as a starting point, instead of EuroNCAP or any of the other vehicle safety ratings programmes. On this note: the majority of vehicle safety rating's programmes tests the same vehicle features under similar conditions. There are variances, but these are marginal. So, to avoid confusion, this post will use EuroNCAP as a reference.
1. Vehicle structure
It's easy to say that SA driving conditions are unique, but the truth is your first line of defense is a solid vehicle structure, no matter what country you're driving in. For this information, take a look at ratings related to crash tests – this will give you an idea how specific vehicles compare to one another. Better ratings in crash tests (between 3 to 5 stars) usually indicate a pretty solid body structure and effective crumple zones. In South Africa, this is extremely important due to long travelling distances, high speeds and poor enforcement of traffic laws.
Another excellent resource is Arrive Alive, where you can find information on – and prevention tips for – different types of hijackings. The below tips are some key highlights that all motorists (drivers and passengers) should keep in mind, especially since hijacking incidents seem to be on the rise.
2. The basic accessories
You want to buy a car that, at the very least, has seat belts, ABS (anti-lock braking system), and front airbags. There's no official category for the 'basics', as all new cars should have them (it's illegal to drive without a seatbelt, even in SA). But, if you want to see how your vehicle's 'basics' compare to the rest, you'll find details in the crash test sections of most vehicle safety rating programmes. The basic safety accessories and vehicle structure (mentioned above) are equally important. When shopping for a new car, look for vehicles that perform relatively well in both, instead of excelling in just one.

3. Child Occupant Protection
If you have children, you should pay attention to these ratings – but also read between the lines. Most of the test programmes will specify exactly how children need to be secured inside the vehicle for maximum protection. In other words, your car can have a top child protection rating, but if your child is not secured properly, then those 'safety stars' aren't going to mean much. So before you run off and buy a car with a high rating in this category, first make sure you are taking the correct steps in securing children in your vehicle. Arrive Alive has a handy step-by-step guide: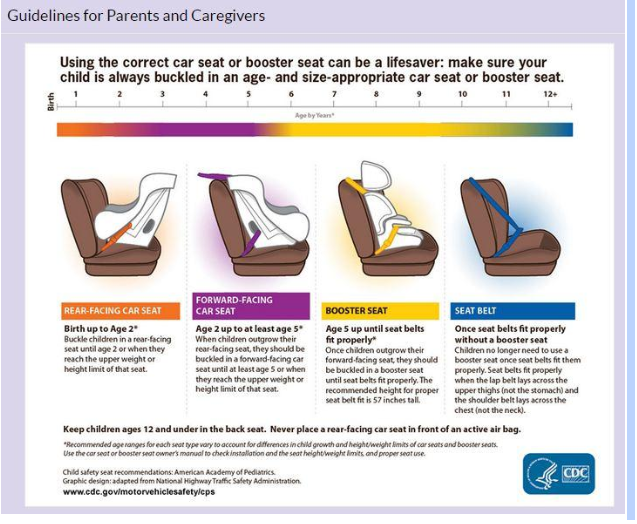 The above three points are the most crucial when choosing the safest possible vehicle for SA roads. The reality is that the majority of South Africans can't afford ultra-luxury vehicles with long lists of advanced safety features. That said, many manufacturers are starting to incorporate intelligent safety features into more affordable cars. So, once you're sure you have the above features covered – and your car rates between 3 to 5 stars in these categories, you can look at the Safety Assist category to see whether any of the vehicles on your shortlist come equipped with more advanced features as an added bonus.
Note: use the EuroNCAP (or similar) ratings as a guideline. These safety tests have become extremely advanced with a lot of emphasis on passive safety features such as automatic braking, steering control, blind spot warnings, and the use of radar and cameras to improve safety. This is a good thing, because it encourages manufacturers to keep developing new safety features. But it also means all of the 5-star ratings are awarded to vehicles filled to the brim with the latest technology, and certainly doesn't mean that the current 3-star rated cars are unsafe.
If, like most South Africans, you can't yet afford a car with all of these features, don't be put off by a lower safety rating. Dig into the details and you'll likely find that your vehicle of choice is
very well equipped in terms of safety and has all the necessary features you expect in a more realistically affordable car.
For more helpful information on choosing and buying a car as well as driving tips and advice. Sign up to our blog and get the latest articles delivered straight to your inbox.
---
Thinking of joining the Suzuki family or extending your family? Here is our guide to buying your next car!