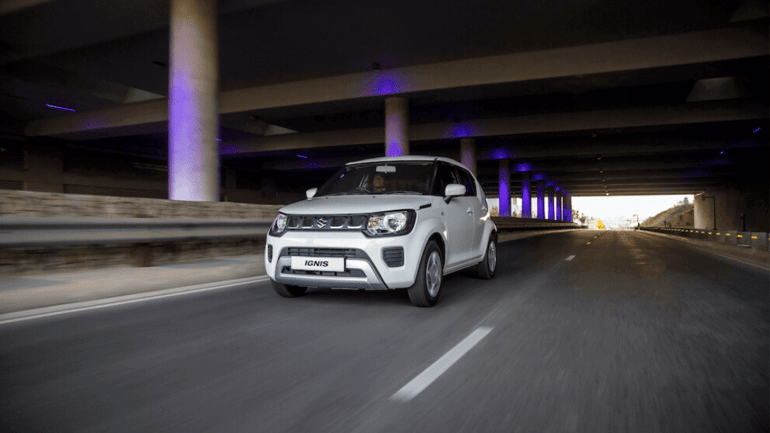 Walking into a car dealership is a bit like walking into a carnival - everything is loud, colourful and spectacular – and you want EVERYTHING! But you don't need everything (and most of us can't afford it) - so how do you choose the best spec?
By the time you're looking at vehicle specification, you've probably already decided on the type of car you're going to buy: compact, hatchback, sedan, SUV, etc. So this is the part where you get down to nitty gritty details: exactly what will you need in your car?
Wading through specification lists can be a nightmare. You're bombarded with standard (already fitted and included in the price), optional extras (can be included, but you'll pay extra), and aftermarket (can be bought separately and fitted to your vehicle at any time).
The best way to decide what specification you really need is to ask: what do I need to stay safe, and what do I need to stay sane? Examples below:
Seat belts, Airbags and ABS
These are three most important safety features in any car and they save more lives on the road than any other safety feature. Although there are no new vehicles being produced without seatbelts, there are still a surprising number of new cars that don't come standard with airbags or ABS. Some manufacturers will actually skip passenger airbags in favour of more 'glamorous' features such as push start buttons or electric windows.
But we can't simply point fingers at the automakers – they're responding to the demand of many buyers who would rather drive a car without a passenger airbag, as long as it has electric windows. The problem is that, other than seat belts, most of us don't need or use airbags or ABS on a daily basis. They're background features designed for emergencies, so many buyers don't perceive them to be of much value.
And we think that is a huge mistake!
The most important specification, no matter what price range you're buying in, are the features that keep you and your passengers safe. If you can't afford a new car with these basic safety features, rather opt for a good quality second-hand car that is well-specced in terms of safety.
Hands-free / Bluetooth
Drivers who spend a lot of time on the road will quickly tell you that Bluetooth capability (for hands-free phone calls) slots into both the 'safety' and 'sanity' categories, which is why it's so high up on our list. So many people still do it, but the last thing you should ever do behind the wheel is text or talk on the phone. As such, Bluetooth is increasingly becoming a standard feature on new vehicles.
Whether your job involves hours of driving per day, or just short stints to meetings or to fetch kids, having a safe way to make or answer a call (because admit it, you're going to
anyway), is one of the most important features you need. If your entry-level buy doesn't come with a Bluetooth option, there are plenty of aftermarket options to choose from.
USB Port
Yup, we've finally reached the age where a USB is considered a critical feature in a car. We're mentioning this because it's not a feature many people think to look for, until they're stuck with a car that doesn't have one. Although we keep hammering home the message to never use your phone whilst driving, it's still important to have it with you, and ensuring that it's charged. Most cellphones these days charge via USB, and if you're driving on your own or doing long distances, it's just safer to be able to charge your phone when you need to. Unfortunately, the level of crime on our roads is a serious concern for all drivers, and you need to be able to call for help.
Aside for the specification mentioned above, most vehicles are already equipped with what you need – such as convenient packing space, adjustable seats, spare wheels (or space saver spare wheels). So, take your time, go for a test drive, and make sure you're getting the spec you need for your lifestyle. And use this handy comparison website to get a head start on essential specification.
While considering a number of factors when buying the ideal car, it's important to always take a step back and look at the bigger picture of what your car will really be used for on a daily basis. This will help you narrow it down and avoid buyer's remorse. You don't want to end up paying for a car that doesn't perfectly suit your lifestyle – it's a rather costly mistake to make.

Book a test drive in your favourite Suzuki model today, and experience the Suzuki way of life first hand.
Download our 101 car facts and stay up to date with all things car related.