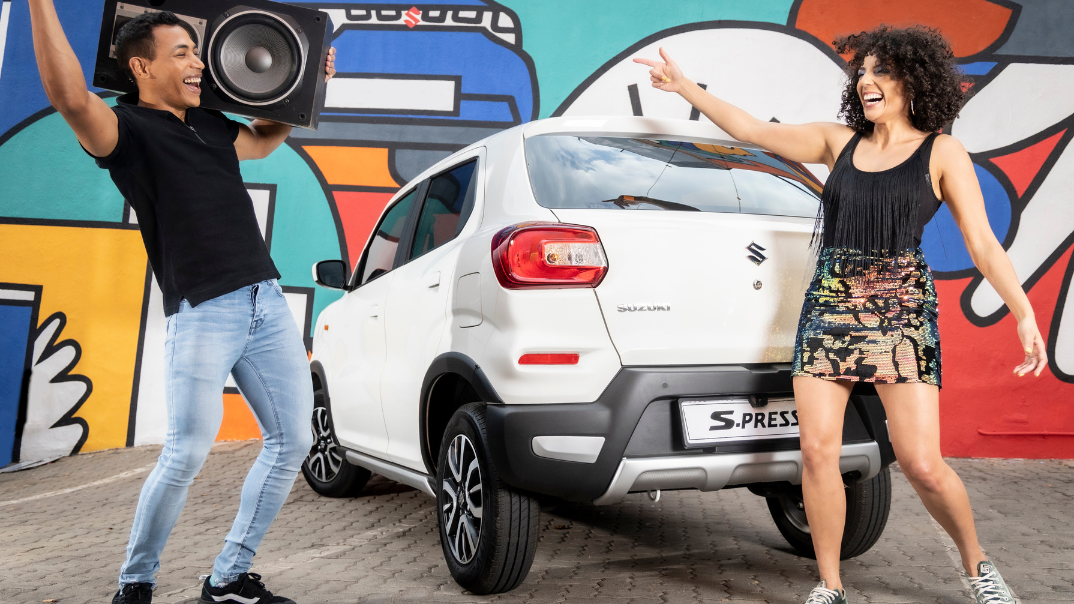 Suzuki Auto South Africa this week committed itself to increasing its focus on affordable mobility in the wake of the economic impact of the coronavirus.
The company recently launched South Africa's new affordability champion in the form of the Suzuki S-Presso and has committed to extending its promotional 5-year/200 000 km mechanical warranty beyond the initial launch period.
At an entry price of R145 900, the S-Presso is one of the most affordable new vehicles on the market, especially considering the fact that its price includes a two-year service plan, as well as one year's comprehensive insurance.
Suzuki Auto launched its all-new S-Presso urban SUV in mid-March via webcast shortly before lockdown. It hopes to distribute additional stock to dealers once the lockdown has lifted.
"We are very excited for customers to see and test-drive the new S-Presso. It has the space and ride height of a compact SUV, it is built on our light and rigid HEARTECT platform and it is South Africa's new affordability champion. We believe it is exactly what our customers want," says André Venter, divisional manager of sales and marketing at Suzuki Auto SA.
The S-Presso is powered by a 50 kW 1-litre engine, which gives it a fuel consumption average of less than 5 litres per 100 km. All models in the range are sold with a standard 5-year / 200 000 km mechanical warranty, a 2-year / 30 000 km service plan and one year's comprehensive insurance.
"At Suzuki we realise that the purchase price is only part of the solution. That is why we try very hard to contain our vehicles' running costs by keeping the costs of parts and servicing low, offering one of the longest and most comprehensive mechanical warranties in the industry and including a service plan and roadside assistance at no additional cost," says Venter.
Suzuki has regularly ranked in the top three in various categories of the AA Kinsey Report for the affordability of service and repair parts. It is also the most awarded brand in the entry-level segment of both the Car Top 12 and Cars.co.za Consumer Awards, powered by WesBank.
"Going forward, we will sharpen our focus on a safe and reliable means of transport at an affordable price, knowing that this will become a necessity for many South Africans. We hope that in keeping our prices low and our service and maintenance costs contained that we will help our fellow countrymen keep the wheels rolling during what will be a very tough year," says Venter.
Suzuki Auto sold 1 249 new vehicles in the shortened March sales month, with 1 162 of these units or 93% sold by dealers to private customers. In contrast, the industry average for dealer sales is 83.6%, with the rest made up of fleet and government sales. Suzuki Auto's sales performance is 8% better than in the same month last year, despite a massive decline of 29.7% in the overall new-vehicle market.
The S-Presso allows you to DO YOU. To learn more about the car that allows you the maximum self-expression; read up on this page and get all the details.