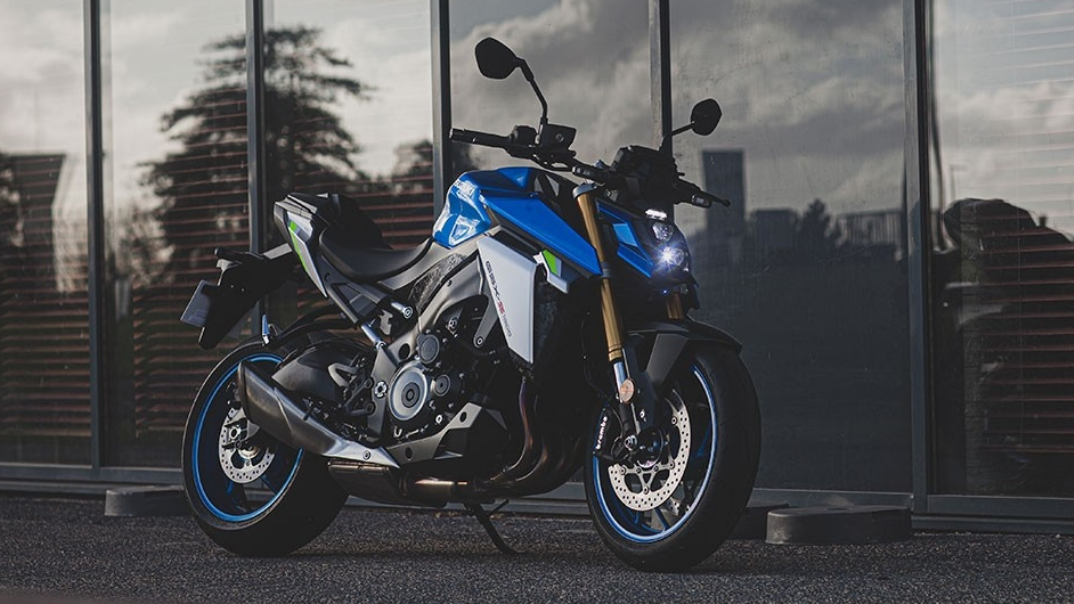 The excitement continues to grow around the world, more particularly in South Africa with the Worldwide launch of the new Suzuki GSX-S1000 which took place on the Suzuki SGMS portal in April 2021. Our Suzuki Customers are waiting in eager anticipation to see, touch and test ride this upgraded Motorcycle.
Estimated reading time: 2 minutes, 50 seconds.

Before we get into specifications and the finer details of this beauty! We'll take into consideration our stringent homologation laws in South Africa, and "hopefully expect our homologation to go through by the end of the 4th quarter of 2021, which means we can expect the first stock arrival and official launch of the GSX-S1000 in the 1st quarter of 2022" says Baker. South African pricing is still to be released and will be released later this year.
The previous GSX-S1000 A and F model did quite well in the South African market, customers just loved the power, smoothness and reliability. Laddering up to that, the NEW Suzuki GSX-S1000 now comes with an all-new electronics package and aggressive new styling.
All New electronics and Rider Mode Package.
The GSX-S1000 now hosts a benefit of features with the following electronics and upgrades:
1. Suzuki Drive mode selector. (3 throttle response modes)
2. Bi-Directional Quick Shift System.
3. Suzuki Easy start system.
4. Ride by wire electronic throttle system.
5. Low RPM assist.
6. Five mode Suzuki traction control system.
7. Full LCD instrument panel.
8. LED headlights and position lights.
9. Led taillight and turn signals.
An Engine that's Ready to Rule the Streets!
The GSX-S1000 engine power is supplied by a high-performance 999cm3 four-stroke DOHC liquid-cooled inline-four engine that inherits true winning superbike DNA.
This street-tuned engine is based on core architecture that benefits from know-how acquired over decades of developing the GSX-R1000 to win countless production race victories, as well as advanced technologies developed for MotoGP racing.
Every aspect of performance has been refined. Overall power output is increased and is stronger through the low- to mid-range engine speeds most commonly used in daily riding. A broader, smoother torque curve featuring greater cumulative torque production consistently delivers abundant power throughout the engine's operating range and particularly shines in the mid to high rpm range.
The revised exhaust and intake cam profiles decrease the amount of lift and reduce valve lift overlap to achieve a better overall balance of performance and controllability across a broad range of engine speeds, while also contributing to improved emissions performance.
Changes to the internal structure of the new air cleaner box help improve power output characteristics. A change to the bore size of the new electronic throttle bodies helps achieve a better balance between idling throttle response and power output characteristics.
New exhaust system
While retaining its clean, sharp looks and exciting sound, the 4-2-1 exhaust system is completely redesigned and tuned to help satisfy Euro 5 emission standards, maximize overall performance and enhance the quality of its exhaust note.
Changes include a new layout behind the collector, a new chamber structure, and the addition of a second catalytic converter inside the chamber. The redesigned structure of the connecting pipes between cylinder pairs increase the performance of the secondary air injection system, which improves the ability to purify exhaust gases. In addition, the collector is now marginally longer and the Suzuki Exhaust Tuning (SET) system positioned a little differently.
The All-new GSX-S1000 is set to be a hit in the SA Market! Pricing and South African Launch details to follow soon.
Subscribe to our blog
and get all our exciting content delivered to you either weekly or monthly.