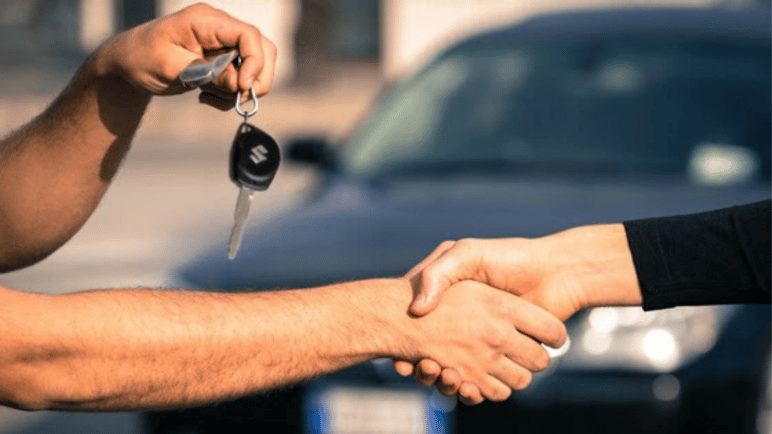 You've done your research, gone for all the test drives, your finance has been approved, and you have finally signed on the dotted line for your new car! Now what?
Estimated reading time: 3 minutes, 45 seconds.
Estimated reading time:
There are few things more thrilling than collecting your brand-new car. If, however, you've never purchased a new vehicle before, you might not be 100% sure of what to expect on collection day. Below are a few tips to guide you through the process.
How long does it take once you have purchased a new car?
This will vary and you will need to check with your dealer how long the expected waiting period is. There are many reasons why your car might not be available immediately ranging from available stock (especially if you want a specific colour or specification) to vehicle registration.

In some cases, your dealer might not have your specific model on the floor and will need to have your car ordered from the manufacturer or transported from another dealership. To avoid nasty surprises, make sure you double-check the expected waiting period.

Another reason you may have to wait a few days is because the dealership needs to register the vehicle in your name. This normally only takes a few days, but could take up to two weeks if the centralised eNatis system is slow.

All of that said, your dealer will be able to give you a fairly accurate idea of how long you'll need to wait depending on which car you have chosen.
The vehicle handover
This is thrilling, amazing, and surreal - you're being handed your brand-new car! Most dealerships will spend between 30 minutes to an hour ensuring they have done a proper handover following strict hygiene protocols. During the handover, the dealer will cover points such as:
Ensuring you have your vehicle registration documents.

If your vehicle is financed, the finance company may require the dealer to confirm that your insurance is active. This is often done with a simple phone call before you leave with your new car.

A quick guide on how to use your owner's manual as well as a vehicle service book. Pay attention! It's really important that you know when your vehicle is due for service.

An overview of the vehicle, such as helping you adjust the seat, mirrors, and radio to suit you. And making sure you know how everything works.

Most dealers will also encourage new owners to ask questions: there are a million small things we only think of once we're sitting behind the wheel and a good dealer will want to make sure you are completely comfortable.
In a nutshell: most of the paperwork is already done by the time you collect your new car, so the actual handover is more about making sure you have all the information you need.
What to do once you have your new car
Once the excitement of the initial handover fades a bit, new vehicle owners should make sure that everything is 100% in order. Double-check that you keep your owner's manual and service booklet in a safe place (usually inside the vehicle).
What to expect once you own a new car
Well, pure joy is a given, but vehicle ownership comes with certain responsibilities. It is now up to you to take care of your vehicle and ensure it stays in peak condition.

Many new owners lose track of when their cars need to be serviced - so make sure you have a foolproof reminder system that works for you. Dealers will often send reminders, but the responsibility lies with the owner. If your contact details change, for example, the dealer might not be able to contact you - so make sure you keep track.

Ensuring you take care of your tyres by keeping them properly inflated is also crucial as it means your tyres will last much longer. Regular cleaning and checks are the only way to ensure your car stays 'new' for as long as possible.

And remember: you can always ask your dealer for advice on anything ranging from proper car cleaning to tyre care. They want you to be happy with your new car and will assist you in any way possible.

Happy driving!

Buying a new set of wheels can be intimidating, even if you're not a first-time buyer. With so many new developments in the automotive industry, you could overlook important features to ask about. Our guide on questions to ask your dealer is all-inclusive from finance to maintenance questions.


---
Subscribe to our blog to keep abreast of all the latest offering, special deals and car related information Suzuki has to offer.