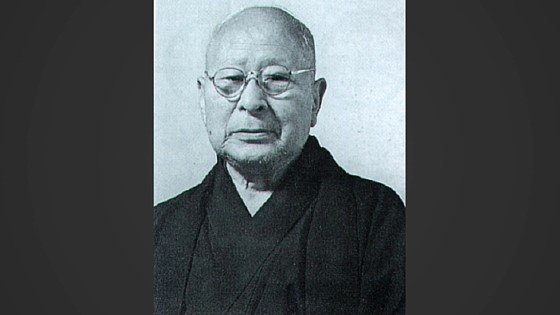 Michio Suzuki was a remarkable man. He was a natural innovator and patented over a hundred ideas in his lifetime
Born in 1887, his village, Nezumino-mura, had only 32 houses. Suzuki was the second son of a farmer and spent his childhood picking cotton; machinery, inventions and even electricity were not a part of his life for years to come. Weaving was the primary skill of Nezumino-mura and soon became Suzuki's main inspiration for "listening to what customers say, and developing products that are practical and have really superior value," to quote the man himself.
Growing up with sound of weaving, it's not surprising that his first invention was a metal and wood floor loom for his mother which wove ten times faster than previous models.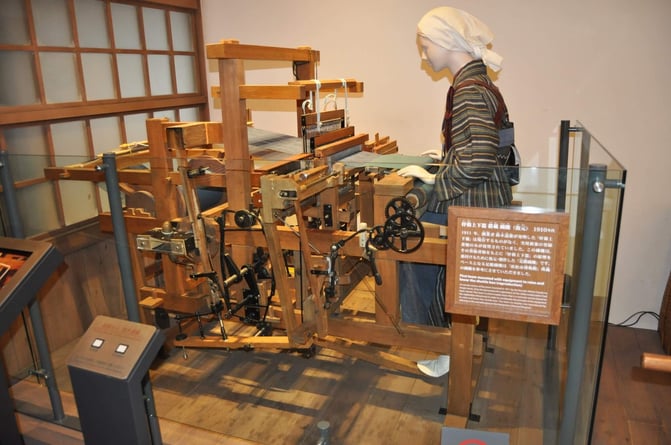 This is reproduction of the original loom, based on his patents, reproduced in the Suzuki Plaza.
Word spread and soon Suzuki was inundated with orders. With his new found confidence, he started the precursor to Suzuki Motors, Suzuki Loom Manufacturing, in 1909. Suzuki was only 21 at the time and started the company on 200m squared of borrowed land. This defined one of his key characteristics - self reliance.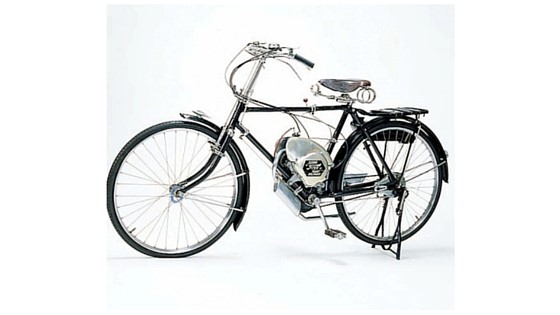 After a series of successful inventions, Suzuki's creation of the Sarong Loom in 1930 was the company's first export around South East Asia and helped develop the reputation of his growing business. The Sarong Loom was one of his most significant creations for many years, in that its massive success was the base that the future of the Suzuki company was built on.
Twenty years later, after World War II, Japan was pulling itself from the ashes of the atomic bombings, and there was a national focus on improving society and industrialisation to keep up with the rest of the world. With textiles as one of Japan's key industries during their post World War II industrialisation period - as well as shipbuilding and railways - Suzuki had, little did he know, positioned himself and his company in an excellent place for growth.
It was in this spirit that Suzuki started Japan's first and only development of mini-vehicles: at the time, other companies focused exclusively on big cars. Said Suzuki, "There is a need for small, practical cars that anyone can afford." This was a completely new field for his engineers and their first invention was a 36cc piston-ported cyclemotor that motorised an ordinary bicycle.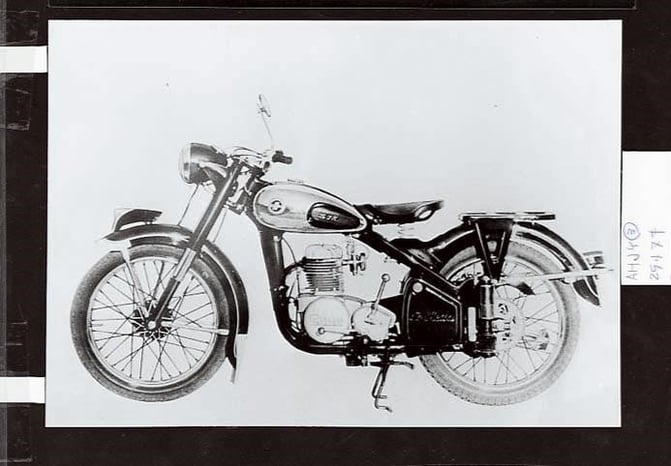 The Colleda Motorcycle (1955)
Innovation was Suzuki's driving force and soon motorbikes dominated his industry. In 1954, only two years after the first motorised bicycle was introduced, the company was re-christened Suzuki Kabushikigaisha (Suzuki Motor Company). Looms became a thing of the past, and motorbikes expanded to include cars, vans, and more, and so the company grew.
Michio Suzuki contributed to the design of the engines and remained president of Suzuki until the mid-1950s, retiring in his seventies and passing the reins on to his son.
The legacy continues to this day: Suzuki still creates useable, people-centric equipment that is both reliable and efficient, and works on developing products that are practical and have really superior value.
Adapted from content in the Hamamatsu City Museum. and Hamamatsu books.
Love learning about Suzuki? Subscribe to our blog!