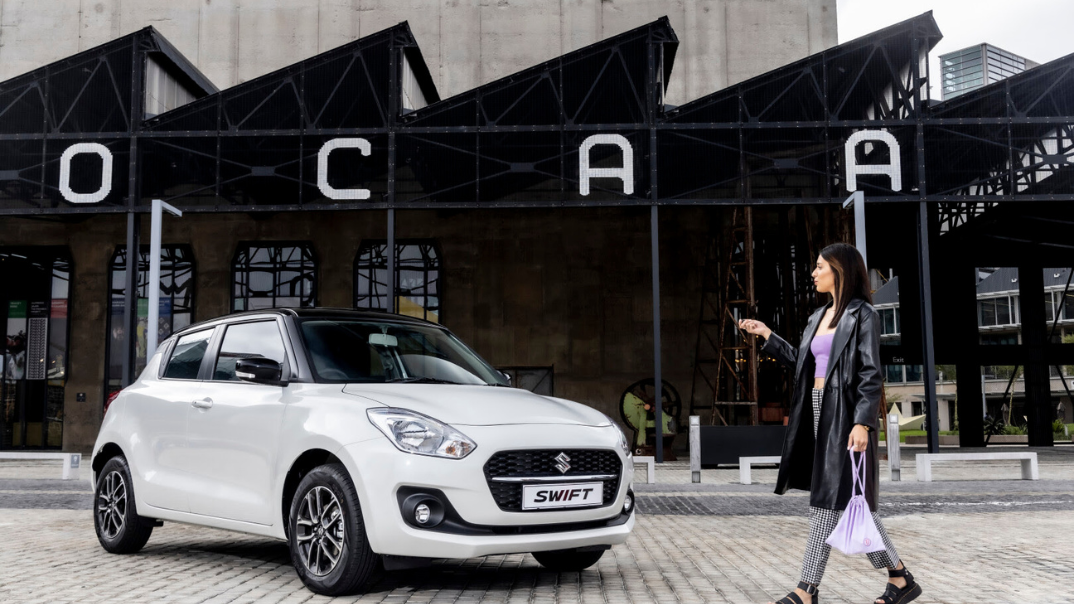 1 621 Swift models sold in one month
Five Suzuki dealers each sells more than 100 Suzuki models
Celerio off to a flying start
Fourth record-breaking month for Japanese brand in a row
Estimated reading time: 2 minutes 6 seconds
Suzuki Auto South Africa today applauded the hard work of its team and dealer network after it set yet another overall sales record in April.
The company reported 3 696 new vehicle deliveries to South African customers and a further five sales to regional customers for a total of 3 701 sales in the short month of April. This is the highest ever monthly total for Suzuki and the fourth consecutive month that it has broken its overall sales record.
Naamsa – the industry business council – further reports that the Suzuki Swift was South Africa's best-selling passenger vehicle in April. Suzuki dealers and its corporate and rental sales team sold a combined 1 621 Swift units, nearly 100 units more than any other brand and model.
With the stellar month completed, Suzuki is now firmly entrenched in the number three position in overall sales, behind Toyota (including brands Lexus and Hino) and Volkswagen (including sales of Audi).
"In March, we welcomed the all-new Celerio, one of South Africa's most affordable and fuel-efficient cars. It further strengthened our line-up of vehicles that are all designed and specified to offer the best specifications and performance for your hard-earned money, with Suzuki's proven Japanese quality and durability," says Henno Havenga, manager for auto dealer sales at Suzuki Auto South Africa.
"We have been able to secure a strong flow of new vehicle shipments from abroad and trust that we will be able to shorten our waiting lists and welcome more customers into the fold. This applies to both the Celerio, of which we had limited stock in our launch month, and our other popular models, such as the Swift, Jimny, Vitara Brezza and Baleno."
Havenga says that all Suzuki's sales channels performed exceedingly well in April. The dealer network sold 2 855 units; a few units shy of last month's record of 2 933 units. Suzuki's fleet and rental division, in turn sold, 839 units, with many orders from large fleet customers in the pipeline.
"There are many more exciting things ahead for Suzuki. We have started delivering the new Suzuki Jimny in GL specification to excited customers and will soon launch the all-new Baleno, which we introduced to the world in February," says Havenga.
"There are several other Suzuki surprises in the wings, and we cannot wait to share them with our dealer network and our South African Suzuki family."