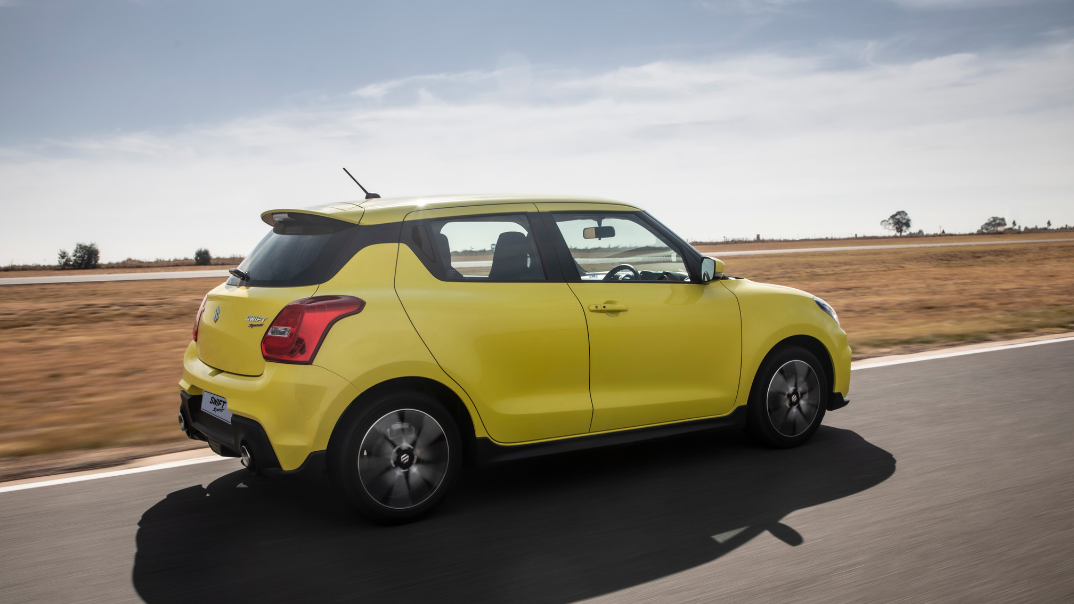 Suzuki is a family, and it is because of this special relationship that the dealers felt spurred on to break new records during lockdown. Being a Suzuki dealer involves much more than simply selling and servicing cars. As much as it is about building relationships with customers, it is just as important to have a great relationship with the company.
Estimated reading time: 2 minutes, 41 seconds.
In a snap survey to find out how nationwide Suzuki dealers were doing with COVID-19 restrictions, the enthusiasm for being part of the Suzuki family was palpable. Here's what our Suzuki dealers had to say...
Morne Van Pletzen, senior sales executive, Suzuki Montana
"I would rate being part of the Suzuki family 100 billion out of 10! To be part of the Suzuki brand is an exceptional feeling when it comes to selling a budget vehicle that offers quality and durability. You can trust the brand and really rely on service and excellent quality."
Andre Louw, dealer principal, Suzuki Constantiaberg
"It is great to be part of the Suzuki family. There's a wonderful group of people at head office and throughout the dealer network.
"The Suzuki brand represents everything that motoring should be about in today's world – it's affordable, economical, and reliable. Suzuki is an all-round great brand with something for everyone!
"Suzuki South Africa advocates family identity, offering guidance to the dealer network. This relationship sees the brand sitting sixth overall on the most recent monthly sales charts, according to figures provided by naamsa / The Automotive Business Council.
Chris Jackson, sales manager, Suzuki Centurion
"Being a Suzuki dealer is awesome because dealers and head office share the same vision. There is an open-door policy between all parties that makes doing business a lot easier. We know we back each other fully."
Morne Du Preez, sales manager, Suzuki Tygervalley
"Suzuki is an extremely fun and exciting company to work for. I love the people and cooperation between colleagues."
Charl Koen, sales manager, Suzuki Worcester
"The Suzuki catchphrase 'Way of Life!' is not just a neat throwaway line! I do not think there is a more energetic brand than Suzuki in South Africa.
"I love the entire brand line-up and I believe in the products. Everything in this brand gives me the confidence to tackle any type of query or problem.
"The excitement from head office personnel in Johannesburg is contagious and they make me want to do better for our company and the brand."
Mark Hohlz, Suzuki Piet Retief
"Suzuki is a family. There is always someone who is willing to help."
Gary Visagie, team leader, Penta Suzuki Klerksdorp
"I love being part of the Suzuki brand, as it is a versatile, reliable brand with big opportunity and affordable pricing!"
Phillip Kempen, sales manager, Penta Suzuki Mokopane
"Suzuki is a fast-growing brand that offers dealers easy systems and open communication. Good prices for good quality vehicles."
Lizelle Steenkamp, new vehicle sales manager, Suzuki Paarl
"It is wonderful to be part of such an up-and-coming brand!"
Cherize Wood, new vehicle sales manager, Suzuki Welkom, Free State
"I love being part of the Suzuki family! It is great being a part of such an amazing brand that is taking over the market."
Meet your closest dealer today. Book a test drive in your favourite Suzuki.
---
In the market for a new car? Download Guide on questions to ask your dealer when buying a car.