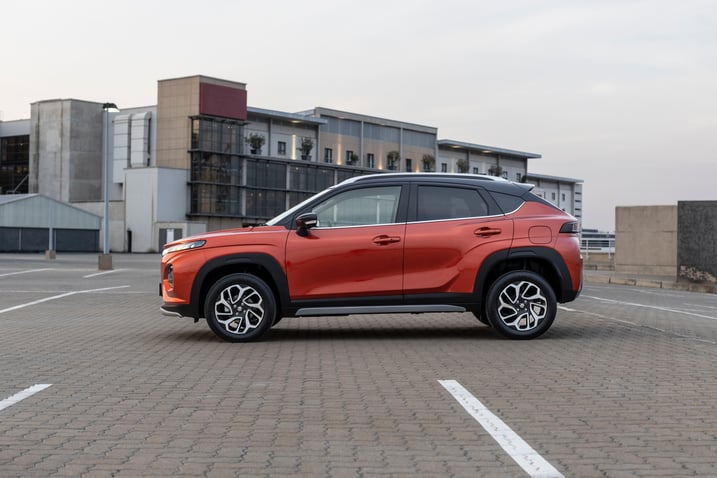 The constantly rising price of fuel is a source of concern and frustration for most drivers. It's important, however, to not get so stuck on the cost of fuel that you forget about all the other elements that keep your vehicle running—many of which can reduce your fuel consumption.
Estimated reading time: 4 minutes, 4 seconds.
There's a reason why we refer to big complicated processes as a 'machine'—these incredible inventions have many moving parts that all need to work together perfectly in order to keep your car running smoothly.
Thankfully, keeping your vehicle in good running order isn't as complicated as the engine itself. Most modern vehicles are very low maintenance, but following some basic rules can dramatically lower fuel consumption, improve vehicle lifespan, and maintain your resale/trade-in value.
Service required
The most important part of vehicle ownership is ensuring you stick to the required service and maintenance schedule. There's a reason manufacturers tell you to bring in your vehicle at a certain mileage or age. After a certain amount of kilometres or time, some of those thousands of moving parts that keep you on the road require some attention.
Delaying your scheduled service or maintenance could lead to damage or your engine not performing as it should and this, in turn, immediately leads to higher fuel consumption.
Think about it: your beloved car gets you from A to B because of thousands of interlinked parts, screws, belts, and a whole bunch of bigger words. It's unfair to expect your vehicle to keep running perfectly if you don't ensure that all parts are kept in good nick.
This is arguably the single most important step in keeping fuel consumption to a minimum and ensuring your car stays on the road for many years to come.
If you own an older vehicle that no longer has a service or maintenance plan, the same logic still applies: you want to make sure that it's running as smoothly as possible and avoid any expensive breakdowns. Our advice is to start with a manufacturer dealership: they can give you guidance on what maintenance needs to be done and extended service plan options, if that's what you're looking at.
Even if you choose not to have your vehicle serviced at that dealership, they will still be able to give you the best advice as a starting point.
The cost of friction
In addition to fuel, vehicles need oil, water, coolant, and other fluids to ensure all parts are working seamlessly. If these fluids are not checked or topped up at the right time it can cause friction, which can lead to serious damage.
Either way, friction due to poor maintenance means your fuel bill will go up. Any 'snags' in the engine mean that more energy is required to keep them moving, which means more fuel is being used.
Friction doesn't only happen in the engine: your tyres use friction between the rubber and road to move the vehicle, but the whole system is designed around just the right amount of friction (or traction when talking about tyres). If your tyres are worn or incorrectly inflated they won't manage the right amount of friction and the 'system' breaks down. Too much traction and you'll be paying more on fuel, too little and you'll struggle to keep the vehicle on the road. Taking the time to check your tyres once a month when you're at the fuel station can save you a good chunk of cash.
Your money is in the details
We know that life is frantic and many of us can barely remember if we brushed our teeth this morning. If you're determined to cut your fuel costs, however, you need to pay some attention to your car.
Take five minutes on the trip home from dropping the kids/dogs/work/getting groceries and just pay attention to your vehicle: take note of any odd sounds, if the steering wheel is noticeably pulling to one side etc. Remember that you are the one who drives your car every day (not the mechanic), so it's up to you to notice when things don't seem to be running 100%.
After making sure that the weird noise isn't just loose change in the cupholder (it happens to the best of us), try to get it to your dealership as soon as possible. Taking the time to have your vehicle checked when it doesn't feel/sound right is much less frustrating than ending up without a vehicle for weeks due to damage that could have been prevented. We know it's a schlepp, but keep that in mind.
At the end of the day, your vehicle needs to be an asset to your life and generally make things easier. Taking care of your car means it will be able to keep doing its job without guzzling more fuel. And right now, that's exactly what we all need.
Download our guide to car safety which covers a variety of driver safety tips to keep you and your loved ones safe on the road.