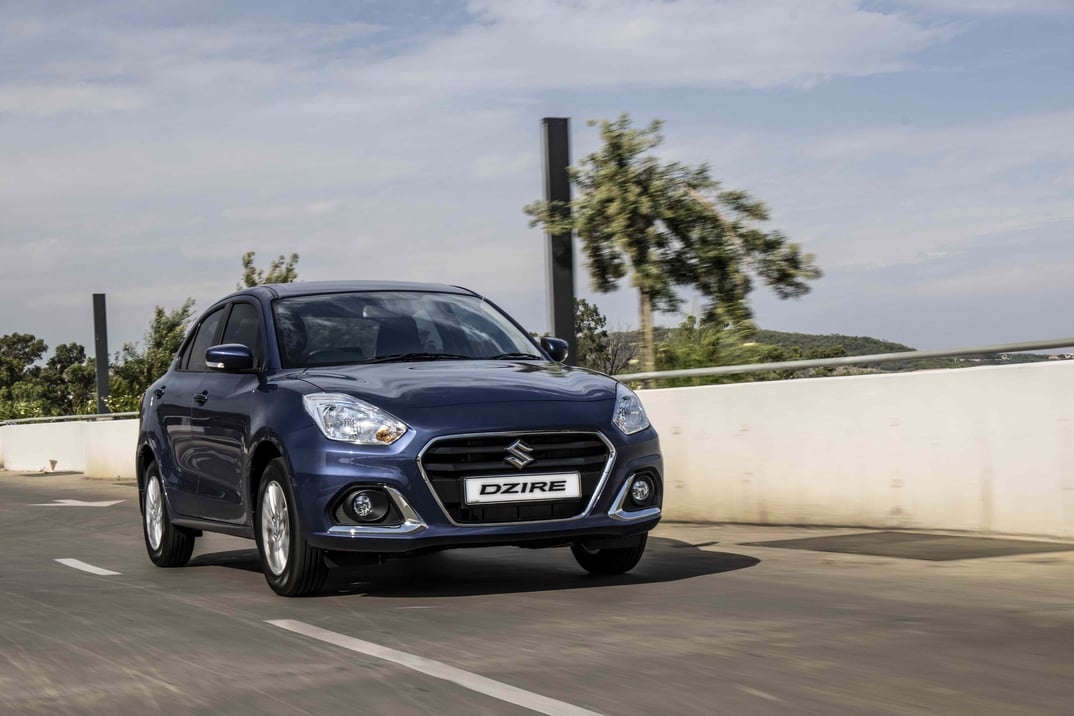 Keeping your car squeaky clean may present itself as a chore and getting it washed may seem like an inconvenience. But who does not love a shiny car after a full car wash? Here's to a joyous ride in a clean car.
Estimated reading time: 5 minutes, 10 seconds.
Nobody tells you how to keep your car squeaky clean when you buy it, which is important - especially if you're a perfectionist. You could, of course, resort to YouTube videos but thought we'd save you time by putting together a checklist of our crispy clean maintenance tips that help any car run the extra mile. If you're still reading this then we know you love your car and want to experience great moments in it.
Regular Car Wash
It sounds petty but washing your car, at least once a week, will have it feeling fresh from bonnet to boot. Whether you take your car to the car wash or get down and dirty yourself, it's imperative that your car gets scrubbed in all the right places. Don't be fooled by the myth that dishwashing liquid makes your car shine brighter… on the contrary, it damages your paint job and will leave you and your car looking sad.
Disinfectants for the win
Once your car goes for that weekly wash, take an extra seven minutes with a wet wipe and a few drops of antibacterial liquid to lightly wipe down your steering wheel, indicators, gear lever, visors, petrol level, door handles, and any other sound system buttons you touch frequently.
Light up your life
Apply a small amount of toothpaste onto a dry cloth and then rub your headlights and rear lights to get them gleaming with the right radiance. We've also heard that Coca-Cola can be used instead of toothpaste to get the same effect. Pick and choose which works best for you and your budget. Read about car hygiene on our blog here.
Keep stains at bay
As soon as one of your children spills some yoghurt on your seat or a passenger leaves a piece of their gravy pie on your car mat, clean it up. The longer you leave a stain to dry, the harder it becomes to remove it. Tree gum or sap and bird poop are no different either and should be removed as soon as possible - don't wait until your next car wash to remove those stains. They tend to blend with the vehicles over coat/clear-coat when the car is hot and standing outside and then hardens when the car is cold or standing overnight - damaging the paint. If you do happen to leave a mark for too long, make a stain remover by mixing one cup of warm water with two tablespoons of bicarbonate of soda and soak out the stain using a damp cloth. The tougher the stain, the more bicarbonate of soda and less water you need to use. Also, leaving the mixture to soak into the stain for longer will prove most effective.
Inner beauty counts
Just as outer beauty and cleanliness matter, so does the inner beauty and engine of a vehicle. Regular oil checks and changes make your car run longer - especially when you're not just using any oil but rather - the right oil! Did you know that some vehicle manuals list the recommended oils to buy/use for that particular vehicle? There's a difference between synthetic and conventional oil so make sure you know the difference and which one your car requires. Here's an American consumer report with everything any new driver needs to know about engine oils. Although, the service station offers you their oil, your manufacturer always knows best what manufacture sanctioned oil will deliver the best results in any car.
---
Looking for more car tips, advice and driving advice? Our Suzuki team has put together 101 car facts and tips. Download this guide to get these all in one place.
---
Stick to your service schedule
There's a reason why manufacturers recommend cars go for services regularly. It's part of the maintenance game and this is one of the easiest but hardest rules to stick to in order to make sure your engine keeps running smoothly. Although service plans and recommendations differ from car to car, it is important to book your car in for a service as often as required, based on how much you drive. If your budget and service plan can afford you more flexibility, in terms of a higher frequency of visits to the service shop, then make that investment. It'll be worth it when it's time to trade in that vehicle. Suzuki's online bookings for services and parts is better than you can imagine.
Sweet smelling somethings
Everyone loves stepping into a car that smells fresh and looks clean! We've all seen the air fresheners sold at intersections or cab drivers with refill Sta-Soft packets lodged into their back seats. It's all for a good cause. Sta-Soft refills don't explode in your car, especially if they are kept in a cool place (under the seat or in the boot) as opposed to on the dashboard in direct sunlight. Although this doesn't have a long- term benefit on the maintenance of your vehicle, it does leave a lasting impression about your level of cleanliness and indirectly informs your passengers not to eat pies and yoghurts in your car :) Win-win.
Remember that maintaining your car is a labour of love and requires you to be present and active. You don't have to wait for once a week to take your car for a wash or any of these other checklist items. - you can pick up a soft cloth and dust off the dirt every evening if it matters to you. But if you want to make the most out of this 'lifetime' investment then, keep things as squeaky clean and consistent as possible. Download our Guide to Buying a New Car for more tips on maintaining and driving your car.
Owning a new car doesn't have to be daunting. Get our guide on extending the lifespan of your new baby so it stays looking like a million bucks for longer.
---
Stay updated with the latest news and helpful content by subscribing to our blog. We'll send you the latest articles from our team of Suzuki experts.