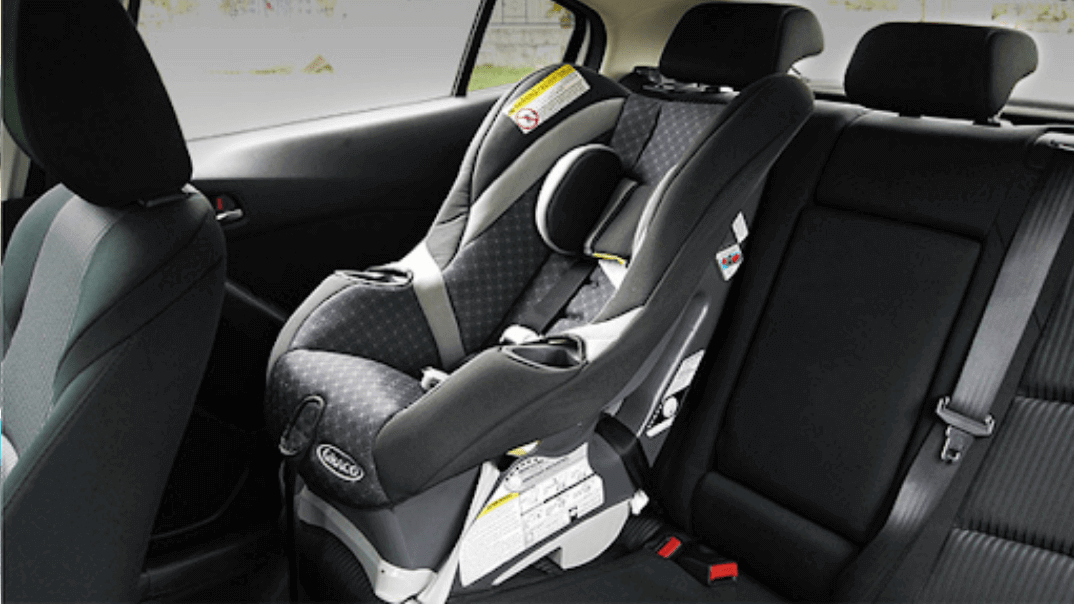 Keep your little ones safe and entertained during road trips and everyday car rides with these accessories.
Estimated reading time: 3 minutes, 36 seconds.
Keeping your little ones happy and safe in your car and keeping your car in great condition can be difficult. We also know that safety is important to parents who travel with their kids. Features like Isofix could be considered a necessity for moms, rather than an accessory, as it's the safest way to help you install a car seat.
We have looked at driver accessories and other safety features in previous articles but now we turn from these features and add ons to more mobile accessories. Travelling with children of any age can lead to messy seats covered with crumbs or toys all over the backseat, there are some really practical accessories to keep your car clean and your kids entertained while on the road.
Here are seven accessories to help make travelling with your kids easier.
1. Backseat organisers
A backseat organiser is an essential car accessory to make sure your car remains clean and organised. You can find a wide variety of backseat organisers that can store things such as toys, books, milk bottles, wipes, blankets, and other travel essentials in one place. Some even have a cooler box for all your kids' favourite snacks.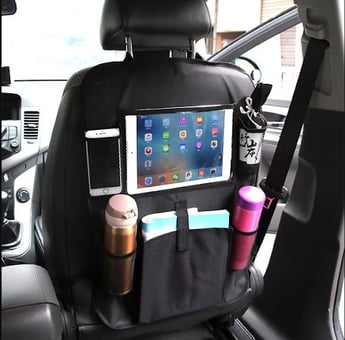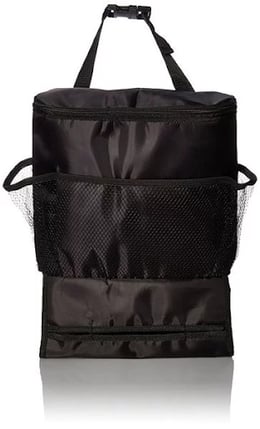 Image from Kid Car Back Seat & Organizer with Drinks Cooler 5by2
2. Backseat tray table
Your child could end up in tears if they drop their favourite toy on the car floor and can't get to it because they're strapped into their car seat. Having a handy backseat tray table is a great way to keep their toys within reach and food off the floor and seats. These are great, not just for everyday use, but for road trips as well. They're also useful for older kids as they can play cards or board games on the tray table.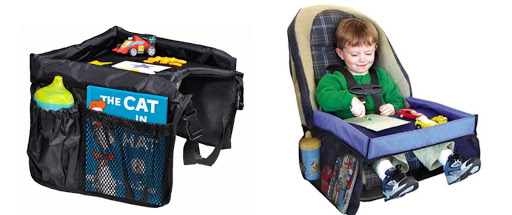 Travel snack and play tray available from Snatcher
3. iPad/Tablet headrest mount
There will be no more fights over your tablet or iPad if you have an iPad/tablet headrest mount that keeps it securely in place. If you have more than one child, getting two devices could help. If you only have one device, you can place the mount in a position for all to watch their favourite cartoons.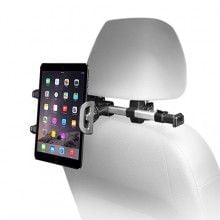 Adjustable Car Seat Headrest Pro mount for tablets available on Takealot
4. Baby car seat mirror
You want to ensure your little one is safe in their car seat without taking your eyes off the road. A baby car seat mirror is beneficial for both babies and their parents. A baby car seat mirror allows you to easily and quickly check on your little one while driving. Be careful though not to get distracted by their beautiful smiles.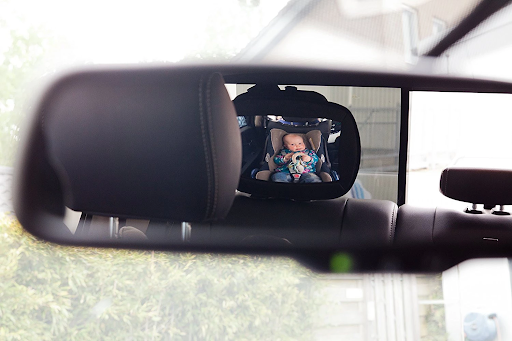 A3 Baby & Kids Large Rear View Mirror on Kids Livings
If you want to find out how to personalise your wheels without taking away its monetary value, read our blog on personalising your ride to discover some really cool accessories that will help you make your ride your own.
5.
Car seat chest clip
Sometimes your kids find their way out of their car seat by removing their arms from the car seat straps. With a car seat chest clip, it's highly unlikely your little one will sneak out of their car seat again. This will keep your child safe and leave you free to focus on the road ahead.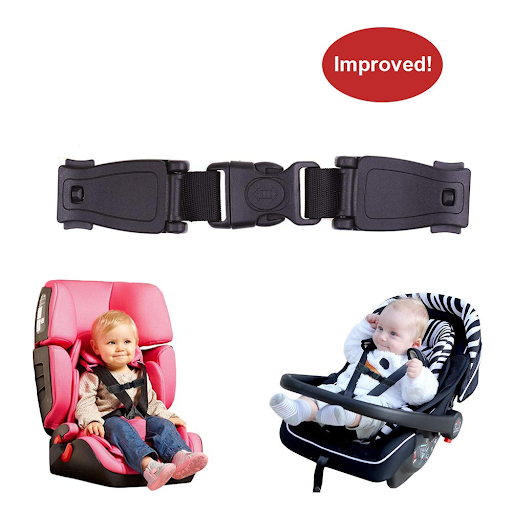 YBB Car Seat Chest Harness Clip for Car Seat or Stroller on Amazon
6. Car-Friendly Toys
Sometimes you'd love for some silence in your car while your kids play with their toys. There are car-friendly, non-electronic toys that you can get for your kids such as magnetic puzzles, doodle sketchers, colouring books, and plush toys.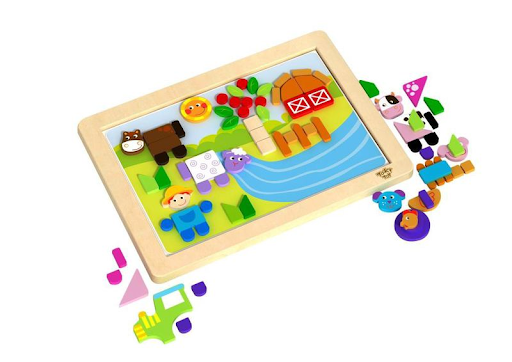 7. Sunshades and blinds
A wide variety of sunshades and blinds are available in many different colours and designs. Sunshades are easy to attach and remove and protect your child from the heat and glare of the sun while travelling. Any sunshade or blind that you buy should be lightweight yet durable and block 90% of UV rays.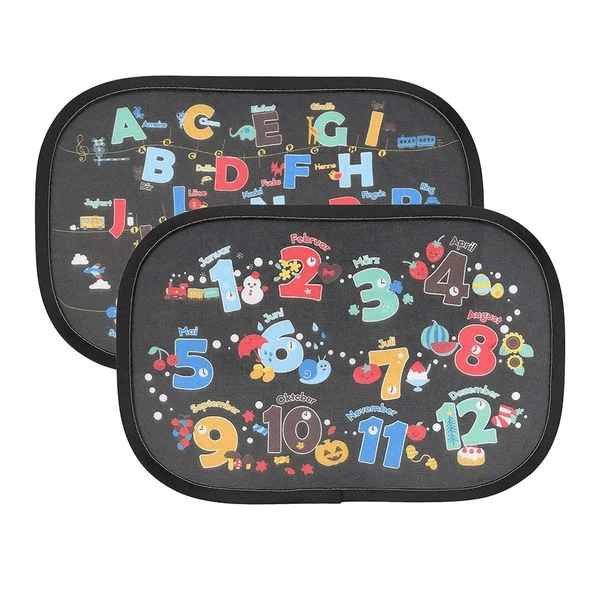 2 pack Lovely Letters Car Sun Shade Cover for Kids on Takealot
If you own any cool car accessories or gadgets that make travelling with your kids easier, let us know on any of our social media platforms. To read more about keeping yourself and your family safe in your car, subscribe to our blog. We will deliver the latest blog posts straight to your inbox.