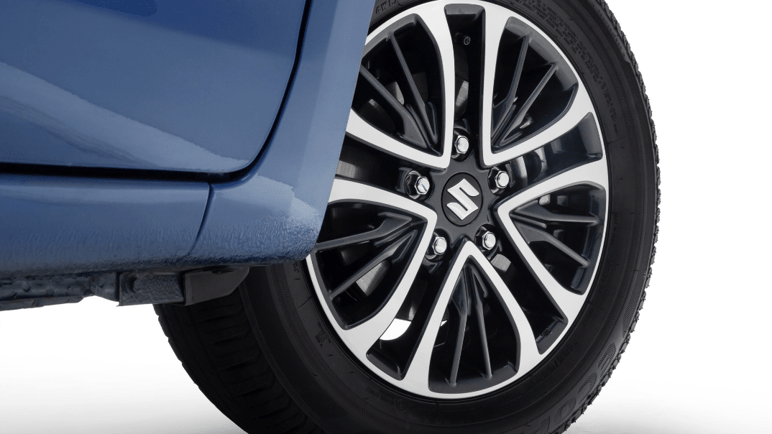 Customise your car to stand out from the crowd whilst retaining, or even increasing its value.
Estimated reading time: 6 minutes, 38 seconds.
In a world dominated by social media and pop culture, it seems like individuality is hard to come by. It's almost as if everyone's using the same hashtags and selfie poses, but that kind of defeats the point, right?

True individuality can come in all shapes and sizes, especially when it comes to your cars. Just like a tattoo or a cool charity shop find that only you could pull off, your cars have become another extension of how you express yourself.

Customising cars has been around since we left the horses in their stables, and today the aftermarket car industry is worth billions worldwide. The glory days of hot rods and lowriders popularised the idea that an ordinary car can become something more than the sum of its parts; by adding your own touches, it could become a personal brand.
So let's chat about the ins and outs, the pros and cons and the dos and don'ts when it comes to making your car fit you like a glove, and in the process adding to its value.
Aftermarket parts and warranties
Before we get into the juicy bits, we need to cover a few important points regarding how modifying your car can affect its warranty.

The short answer is that it's a bit of a grey area. Manufacturers tend to get a little squirmy when it comes to any modifications or additions that will affect the mechanical operation of the vehicle. So accessories like aftermarket turbo systems, ECU flash tuning, suspension upgrades, and brake modifications should be carefully considered when your car is still under warranty. It should go without saying that certain features such as airbags, seatbelts, and important electronic sensors should only be fitted by the manufacturer and not by an aftermarket seller.

Manufacturer-approved upgrades are always a good idea if you're keen on going that route - these parts won't void your existing warranty and will actually add value to your car. The cool thing about the rise in popularity of aftermarket accessories is that manufacturers are starting to offer a whole host of rad parts that makes it easier than ever to stand out from the crowd right from the start. Suzuki has always offered some of the coolest and quirkiest accessories; the 1985 Samurai came with a built-in CB radio as an option, and the awesomely named Suzuki Mighty Boy had the option of a full tartan interior!

So now that you're in the know, let's take a look at a few mods that will improve the functionality and looks of your car without decreasing its value (they may actually increase it), and some that will make the cars from pimp my ride look conservative!
The Interior
Your car's interior is where you're going to be spending most of your time, thus it should be comfortable and functional. The good news is that almost every part of an interior can be chopped and changed to suit your needs, but only a few accessories will actually add value to your car.
Seats
The first point of contact you make with the interior is usually the seat. Leather has traditionally been a value adder, and if kept in a good condition will always push the value up.
Brand name seats from the likes of Recaro and Sparco are always a big drawcard and can be considered a value add.
Entertainment Systems
A quality fitted sound-system and GPS might not be an obvious way to set your car apart from the crowd (unless you go next level and fill your boot with subwoofers), but they will add to the overall experience of the vehicle, and shouldn't harm the value of the car if installed properly.
Other interior mods
Changing your gear knob to a skull with a flaming tongue, adding neon lights under your seats or dropping some shag carpeting on your dashboard won't add any value to your car, but as long as it makes you happy, and it's easy to reverse, then why not!
The Exterior
The exterior of your car is basically its face. Too much plastic surgery and you could end up with something out of a zombie horror, so choose your accessories wisely.
Window tinting and anti-smash and grab
Window tinting and anti-smash and grab protection is a value add that will enhance the look and safety of your car when done professionally. Have you ever seen cars with those bubbled and faded window tints? Not a good look!
Bodykits
Aftermarket body kits are a sensitive subject, and can make or break a car. Bodykits from recognised brands that work with manufacturers like AC Schitzer or HKS will guarantee quality and durability, and will usually help increase, or at least retain the value of your car.

Subtle changes to a car's exterior can help make it stand out without having to scream, "Look at me!"

Suzuki has always been good at offering exterior accessories that add, rather than detract from the looks of their cars.
Wheels and Tyres
Who doesn't love a pretty wheel? Probably one of the most popular aftermarket car mods is changing the wheels to something more eye-catching. The scope is almost infinite, and the choice you end up making could affect the value of your car for good or bad. Certain brands and styles of aftermarket wheels go hand in hand with particular cars. BBS Wheels for instance has a strong tie to BMW and Porsche.

A good set of tyres will help with performance and will boost the appeal and value of your car. Oversized mags and stretched tyres will have the opposite effect.
Roof Racks
Roof racks are a great way of making your car more functional by adding extra packing space, as well as adding to its resale value when the time comes to part ways. As with any other accessory, make sure that the quality and installation is up to scratch. Most manufacturers will offer a roof rack as an option.
4x4 accessories
The 4x4 and off-road market is where aftermarket accessories come into their own, especially in 4x4 - crazy South Africa.

Due to the popularity of bakkies and SUVs, the aftermarket industry has exploded in recent years, and due to the nature of these cars, parts and modifications have tended to be functional and not purely for the sake of aesthetics.

4x4 recovery gear like high-lift jacks, roof racks, long-range fuel tanks, and bullbars are but a few examples of aftermarket accessories that will add value to your car, whilst making it even better to live with.
Mechanical Modifications
Altering the mechanical parts of a car is always a risky undertaking and should be done with the utmost care by qualified mechanics. The sad truth is that it's rare to find an engine modification that will actually add value to your car, and in most cases, buyers will frown upon any alterations of this nature.

Engine performance modifications to modern turbo-powered cars are gaining in popularity, and some manufacturers are even backing certain parts and electronic alterations offered by third-party companies. The best way to go about modifying any part of your engine would be to go through a manufacturer-approved company.

Suspension and braking system upgrades tend to be a more neutral modification that shouldn't affect the value of your car if quality parts are used.
So, should I customise my ride or not?
Traditionally car personalisation has been frowned upon, but the increasing demand for individualism in a world full of copies has pushed the aftermarket car industry to new heights, and car manufacturers have started taking notes.

Choosing the right accessories to personalise your ride will not only help you stand out and feel more attached to your car, but could help increase its value. Just remember to use quality parts, and get them installed professionally.

Making your car stand out from the crowd is easier than you think. See how you can personalise your ride with Suzuki's fresh range of accessories.


---
In the market for a new Suzuki? Download our guide to buying your next car to help you.