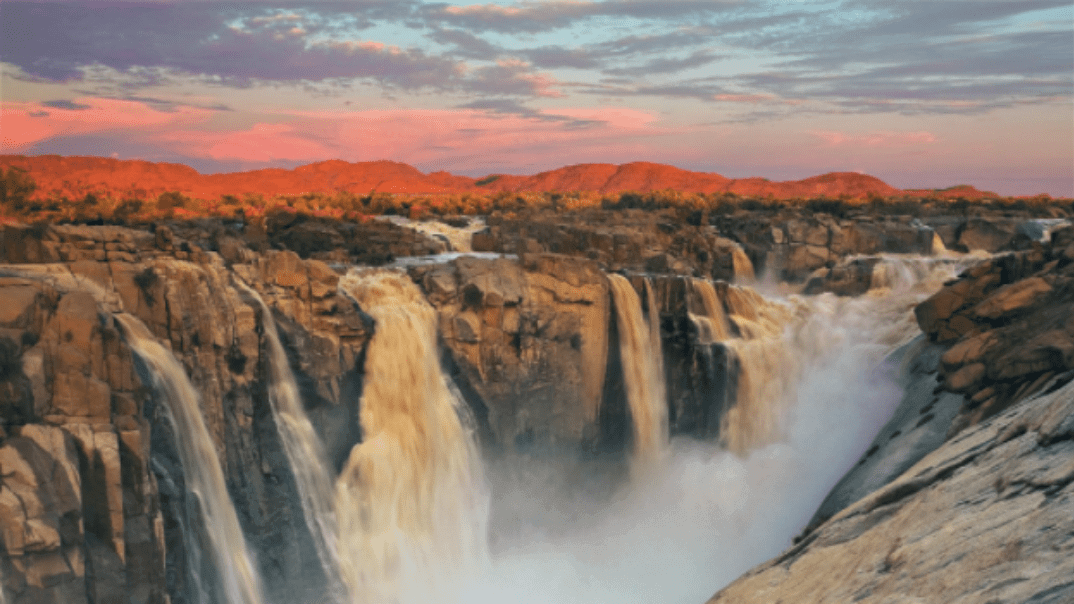 If you're a 4x4 enthusiast, you'll want to add these trails to your bucket list - these are 11 adventures you don't want to miss out on!
Estimated reading time: 7 minutes, 24 seconds.
It's not hard to see why Southern Africa becomes part of your soul. With its breathtaking natural beauty, diverse wildlife and incredible people, who wouldn't want to have a road trip here at the top of their bucket list?
However, 4x4 enthusiasts have the upper hand when it comes to exploring the lesser-known gems our country has to offer. With your trusty 4x4, you can enjoy some of the most isolated, untouched regions in Southern Africa. In true man-vs-nature style, these trails will take you into the heart of the African bush. You'll be able to get up close and personal with wildlife species, and some of the best views the world has to offer.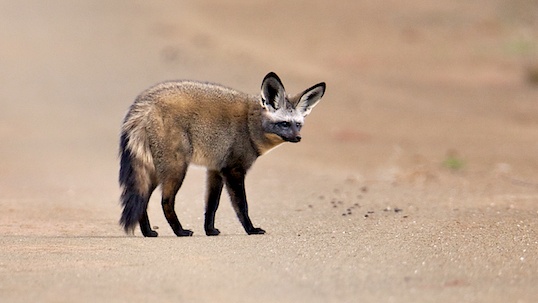 Image source: Nightjar Travel
Take a look at Our best 4x4 trails in South Africa
1. Sani Pass (The gateway to Lesotho), KwaZulu-Natal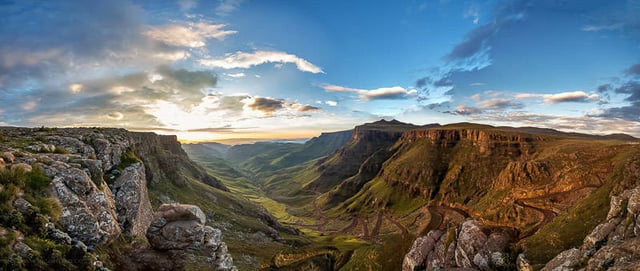 KwaZulu-Natal (KZN), with its unmistakable lush, green scenery, is famous for its outdoor activities. With everything from beach to berg, there's an adventure for everyone in this temperate, subtropical province.
As far as 4x4 trails are concerned, Sani Pass offers a challenging trail filled with spectacular views, at 2865 meters above sea level.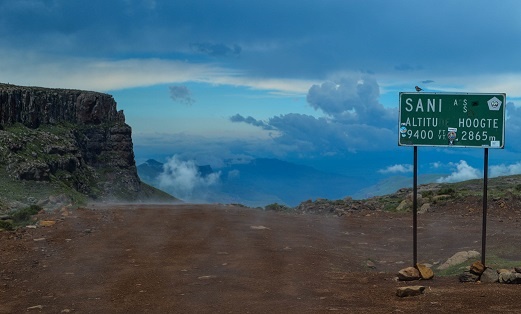 Image source: Round the World in Thirty Days (Sani Pass: gateway to the sky)

The route can become quite a serious track in cold and rainy weather, so it's wise to attempt during warmer months, however, the effort will be well worth it. This trail is rated as one of the most beautiful in the country, climbing through the rugged mountains of the Drakensberg, on the way to Lesotho.


---
If you're planning a family road trip, and need some destination inspiration, check out these 8 game parks off the beaten track.
---
2. Namaqua Eco-trail, Northern Cape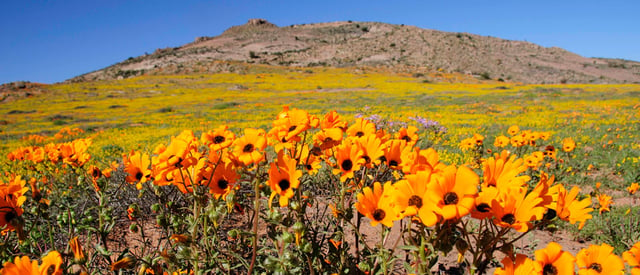 Image source: Springbok

The Namaqua 4x4 route is the longest 4x4 route in South Africa, stretching over 600km through the picturesque landscape of the Northern Cape.
With trails ranging from easy to extreme, 4x4 enthusiasts will definitely find something to suit their expertise. Some of the highlights of the route include the Southern Richtersveld, the Caracal Trail and the Road to Hell.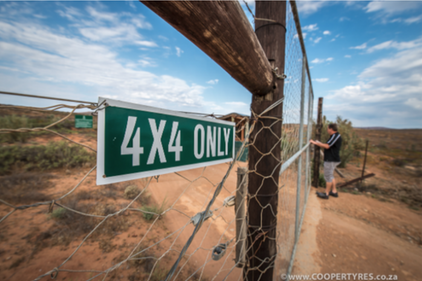 Image source: Coopertires (Namaqua Caracal 4x4 Trail)

The Road to Hell - turn back now, you've been warned!
This riveting detour is not for the faint of heart. Situated in an optional dead-end branch of the Namaqua Eco-trail (on the first leg of the trail, headed to the N7 North of Steinkopf), the Road to Hell should rather be attempted by experienced 4x4 drivers in convoy.
The descent will have even the toughest 4x4 drivers' hearts racing, and the climb back up can get extremely difficult.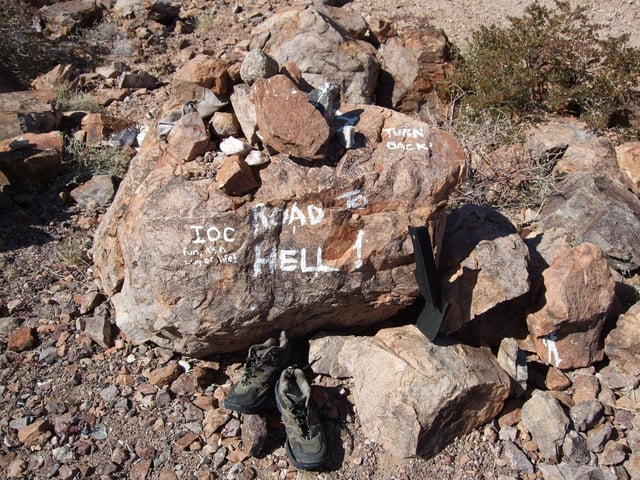 Image source: Uli von Kapff (You've reached the point of no return - the Road to Hell, Namaqua Eco-trail)


It's a highly technical drive - but this is one for your bucket list. With a little determination (and a lot of hard work), the Road to Hell pops out in the Orange River Valley, where you can experience a little piece of paradise on Earth.
If you'd like to experience the Namaqua Eco-trail at in all its glory, then the best time of year to plan a trip is during the flower season (August/September) when you'll see carpets of bright, cheerful flowers along your journey.


3. Augrabies Falls National Park, Northern Cape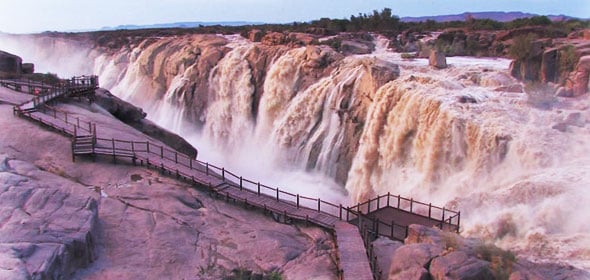 Image source: Northern Natal Courier


The Augrabies National Park 4x4 trail is just under 100km, taking you through the barren African plains (with a few water crossings). The trail is extremely easy in a 4x4, and is a great self-drive, beginner's route. However, even seasoned 4x4 enthusiasts will revel at the beauty of the Augrabies Falls, and you're likely to encounter some pretty exciting wildlife along your way.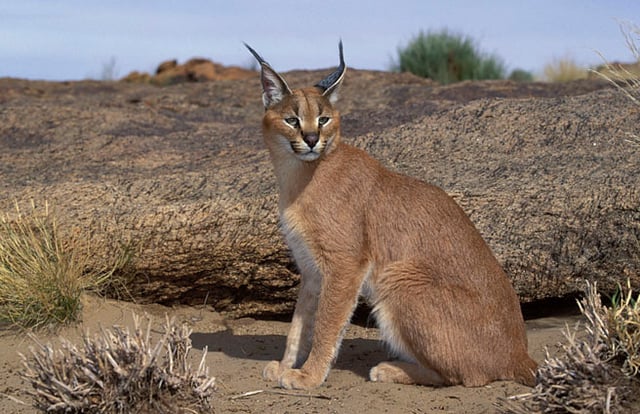 Image source: Londolozi Blog (The world's most elusive creature: the caracal)


The Echo Corner detour is a short stretch (only about 7km long) which is not to be missed. It overlooks the Orange River, with unparalleled viewpoints, and is the perfect spot to stop for a rest (camping facilities and chalets are available) and marvel at the wonders of the South African landscape.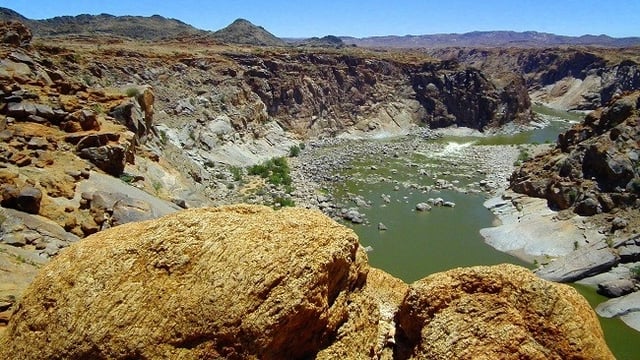 Image source: Visits to the Park


4. Quthing Valley 4×4 Route, Lesotho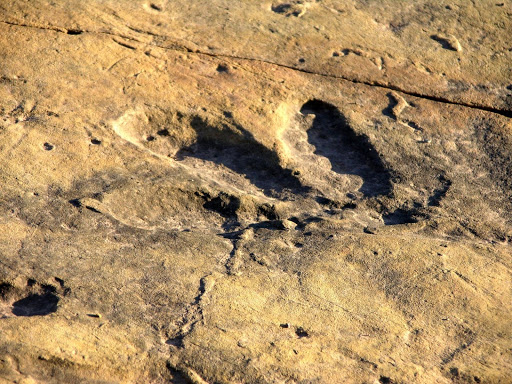 Image source: Travel Notes

Combining both a cultural tour as well as off-roading, this trail starts at Moorosi or Mphake and ends at Ongeluksnek. The route takes in the Malekgonyane Nature Reserve, Letseng-la-Letsio Lake, Mt Moorosi Fortress, Fort Hartley, as well as two mountain passes – Manyemotsa Pass and Ongeluksnek Pass. It is a full day tour if you plan to include attractions such as pony trekking, cultural performances and viewing dinosaur footprints.


5. Day Kgalagadi – Polentswa Wilderness 4×4 Trail, Botswana side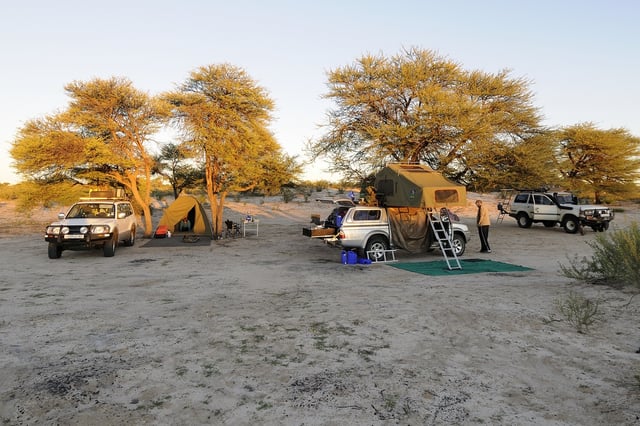 This is a 6-day adventure route through the spectacular and beautiful Kalahari Desert and the circular route involves plenty of sand driving, including some deep sand. It begins near Nossob Camp on the Botswana side of the Kgalagadi Transfrontier Park, and is a true challenge even for skilled off-road drivers. Accommodation is in campsites and the area is malaria-free. Advance booking is required since vehicle numbers are limited for each tour.
6. Namib-Naukluft 4×4 Trail, Namibia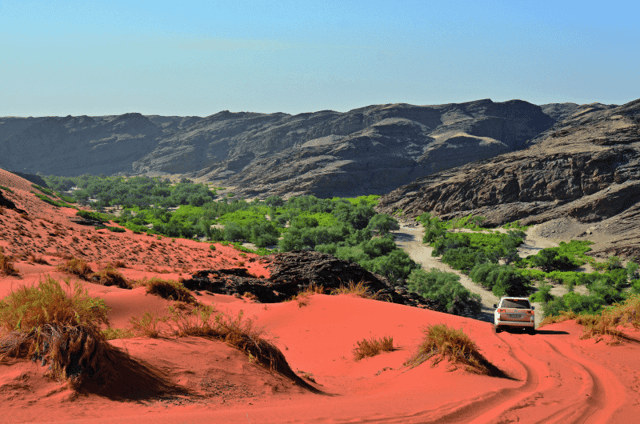 Image source: SA 4x4
This is a serious challenge for off-roaders, taking in steep, rocky gradients and is no wonder the two-day 73 km route is regarded as one of the toughest in the world. Stretching northwards from Luderitz through the Namib Naukluft Park, the trail covers sharp rocks, steep gradients and thick sand. You need to be highly skilled in technical driving to prevent vehicle damage and/or personal injury.
Wide, soft-walled sand or mud tyres are not recommended because of the many sharp rocks on the narrow, mountainous trail, and you need to have a good supply of recovery gear, spare parts, and several spare wheels as well. In addition, you must bring all your food, water, firewood, and camping gear, since the campsite on this trail is very basic, consisting of A-frame shelters fitted with bunk beds. Only 16 persons in a maximum of four vehicles are allowed on the trail at any one time and reservations to traverse this trail should be made at least eight weeks in advance.


7. Kirkhill 4×4 Trail – eSwatini, Swaziland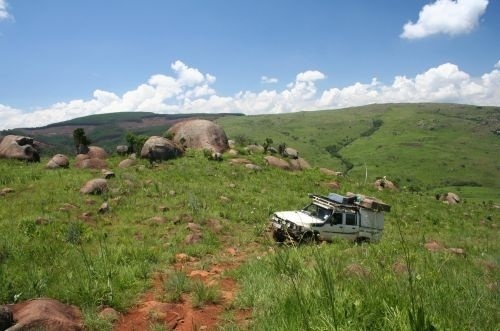 Image source: Tracks4Africa
Good trails for 'soft roaders' are not easy to find but Kirkhill needs only a few hours to complete and offers some truly stunning scenery. Starting about 20km from Mbabane, the route involves some scattered rocks that occur in some sections but which are easily avoided even by drivers with average driving skills. However, things can get a little trickier during, or after rain, when thick mud occurs in some sections. The trail offers accommodation in a campsite, rescue vehicles and equipment, drinking water, swimming and quad bikes are welcome. This trail is worth doing for the scenery alone, and is recommended.


8. Three Provinces 4×4 Trail, South Africa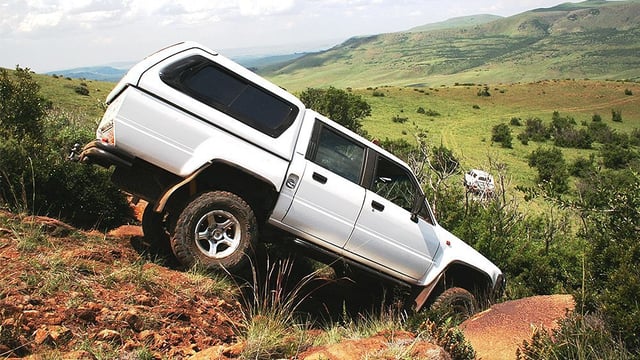 Image source: 3 Provinces 4x4 Adventures

On Waterval farm near Volksrust, the trail is actually a fusion of three separate routes culminating in the meeting of the borders of KwaZulu-Natal, Mpumalanga and the Free State at the top of Langkrans some 2253 metres above sea level. The trail includes stream crossings, mountainous area, rocky terrain and muddy holes but can be driven by novice off-roaders.
9. Ferndale, Eastern Cape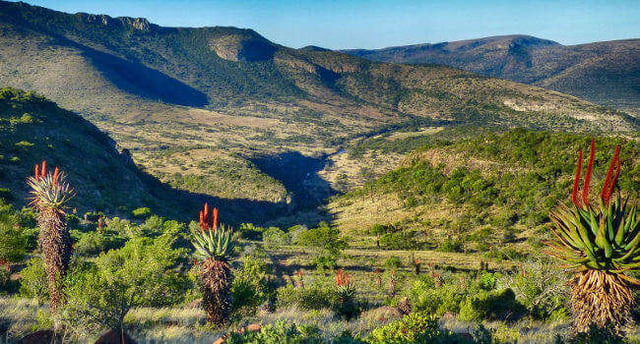 Image source: Ferndale 4x4
With various 4x4 trails graded between 3 and 5 on the property, the working farm of Ferndale in the Henderson Valley near Cathcart is a firm favourite. The cattle, merino sheep and Angora goat farm also offers microlight flips, camping and caravanning, game and bird viewing, hiking to see caves and Bushman art along with four specific trails. The easy route allows time to try and spot the 130 bird species on the property, while Diff-lock Alley is 11.5 km of seriously tough driving.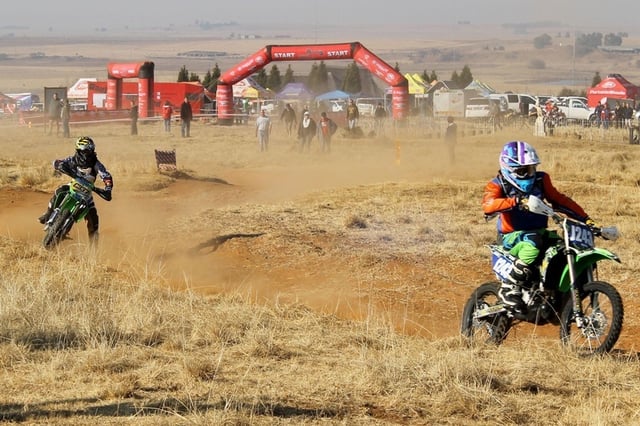 Image source: Lekoa Lodge

Close to Johannesburg in the Southern Gauteng-Vaal region, the guest lodge offers
6000 hectares and is popular with Quad bikers and two-wheelers as well as 4x4 enthusiasts who need to provide at least two weeks' notice. Other activities include paintball, horse riding, fishing (bring own tackle) cold-water swimming pool and mountain biking (bring own bicycles).
11. Klipbok 4x4 Adventures, Western Cape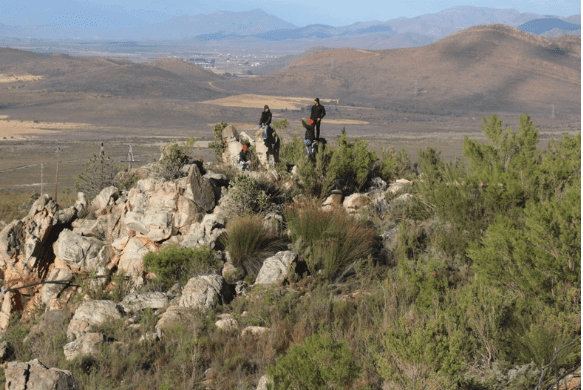 Image source: Klipbokkop
Starting at the foot of the Langeberge this is a challenge for the 4×4 enthusiast and family. The panoramic nature 'fynbos' and view over the Tradouw Valley in Barrydale is worth the effort. On top of the Langeberge is a braai and the lapa and overnight accommodation on the mountain is also offered.
If you haven't tried your hand at your own 4x4 adventure, you'd better start planning. . . With trails like these in our backyard, South Africans have no excuse not to cross these adventures off our bucket lists.
Got any recommendations to add to our list? Let us know, we'd love to hear where your favourite 4x4 spot in South Africa is.
Get all the latest content from the Suzuki blog delivered straight to your inbox, subscribe to our blog and never miss a post.