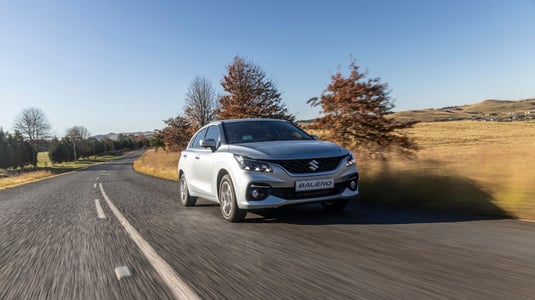 The Baleno just launched in South Africa after massive success in India. Here's our round-up of some recent, local reviews.

They say the proof of the pudding is in the eating, and with a car it's certainly in the driving. The Suzuki Baleno launched early November 2016 and has already amassed reviews from some of South Africa's finest publications. We've collected and curated them (those online anyway!) for you to look through.
"Everything about this hatch feels good. The ride is solid, the steering feel is much better than the average in this segment, the cog-swopping process is slick and well attuned to power on demand and the living quarters are really well-insulated. In typical Suzuki fashion it clings to the tar with tenacity with hardly any body lean through the corners. To drive the Baleno is pure pleasure and undoubtedly amongst the best I have piloted in this class and price range."
Read the rest of the review here
"The design of the Baleno is contemporary with modern elements up front such as LED daytime running lights, while the overall silhouette will not look out of place among some leading models in the segment."
Read the rest of the review here
"This compact hatch offers more space than the Swift, with the grown up looks and drive of the Ciaz sedan, all at a price that promises to please."
Watch the video here:
Read the rest of the review here
What's your take on the Baleno? Let us know in the comments and read about the the 9 things Charl we love about the Baleno here or read this article from a Baleno driver who absolutely loves her car - find out why.
---
Looking for some advice on choosing and buying a new car? Look no further! Our Suzuki team offers some advice on how to buy a new car including some helpful advice from features to finance.