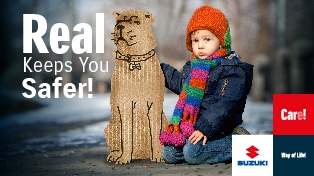 Horror stories about disastrous car repairs abound. One only has to look at Hello Peter on the internet to find them. The best solution? A professional service is still the right way to go.

Diagnosing automotive problems is the hardest part of a car repair. Changing parts is easy and much of that can be done yourself or by a cut-price repair service.

However, the part you change might not be the root cause of the problem and it is only qualified professional operations that have the trained staff and diagnostic equipment to be able to trace the fault.

Consider the tale of the owner of an SUV that was overheating. The owner took it to a nearby mechanic who replaced the thermostat. A week later the radiator cracked and it was replaced. The car continued to run hot until, finally, the engine began losing power.

At that point the owner took it to an approved service operation where it was discovered the cause of the overheating was the failure of two fans – but, by now it had burnt a valve and cost the owner a lot more in repair bills.

A professional car service at an approved dealership gets you more than just an oil change. Lots of other work and checks are carried out, ensuring your car runs at its best and is safe to drive.

Consider this for a second: who do you go to for a comprehensive medical check-up? Google, or a qualified doctor? The latter, right? Well, surely the same should apply to your car.

One of the decisions you have to make as a car owner is figuring out where to take your ride for its regular service... You're probably torn between saving money and ensuring your car gets all the fine-tuning it needs. There are three main options - take it to your approved local dealership, perhaps employ the services of a cheap mechanic, or heck, just do it yourself?

There is a distinct difference between 'service technicians' who can service your car and a qualified mechanic who can repair your car.

Conventional wisdom still rings true to this day: getting a professional car service from an approved dealer is definitely better than doing it yourself or getting a cheap mechanic.

Before taking your car anywhere to be serviced or repaired it is worth checking the operation is a member of Retail Motor Industries (RMI) and specifically the Motor Industries Workshop Association (MIWA).

This provides you, as the customer, with the security that certain minimum standards are being met as well as the opportunity for recourse if something does go wrong.
Your warranty can potentially be voided
if your mechanic has been lax in their work - cutting a corner to save you a few rands by fitting non-genuine parts that might cause damage, or the failure of associated parts. Furthermore, when going outside the dealer network, there's a very good chance that you won't have access to the latest diagnostic equipment, service information or technical support.

And if you still need any convincing that your car is better off in the hands of its creators, then consider the following:
Dealers

(such as Suzuki)

offer

high-quality OEM parts

. You can be sure that you're getting parts that are designed specifically for your vehicle. This way, you will be able to maintain your warranty and improve the resale value of your car.

Dealership mechanics boast

factory-certified technicians

, who have strong expertise in servicing specific vehicle makes and models. You rarely get this calibre of specialised talent anywhere else.

Your dealership represents a vehicle manufacturer, so it needs to meet your

high customer-service standards

- whether they like it or not. With that said, you can rest assured that you'll receive unbeatable customer service when you take your Suzuki for servicing at any of our local dealerships.

Top-notch facilities? Score! Given that dealerships are part of a larger network, their resources and facilities are far above smaller servicing shops. They have the latest and greatest tools, the most service bays and the cleanest facilities that are more inviting for customers, like you.

Now that you know better, be sure to take your ride to the people who know it best, and it will love you for longer.
To keep your car running optimally, all Suzuki customers who are outside their service plan can book a service online and your chosen Suzuki dealership will arrange a time with you for a service. Suzuki dealerships are trained to take care of your car and will advise you on how to keep their car running smoother for longer.
---
Want to read more great content from Suzuki? Subscribe to our blog and get great driving tips, maintenance advice and car related articles sent directly to your inbox.