The Suzuki Ignis launched mid-2017 and oh boy, do the public, and media, love it.
The Suzuki Ignis exceeded all expectations when it launched with a bang in Cape Town on 27 May 2017 with excited motor heads keen to try out Suzuki's latest, highly competitive offering. The model was well received in Europe and local motor heads were keen to try out the stylish crossover here too!
Since its launch, the ultra-compact SUV is rolling off the dealer floor in droves - with a good many on back order already too.
With few competitors, the Ignis is a unique offering that brings a breath of fresh air and innovation to the local small car market by linking the wieldy agility of a city runabout to the robust styling and stance of an all-terrainer. Though we admit we're a little biased - and totally in love with the Ignis - we're not the only ones! Suzuki's social media went wild during the launch, our social platforms receiving close to triple the normal number of impressions from an excited public in a mere five days.
Accolades for the diminutive Suzuki Ignis are coming in thick and fast, with the latest being the coveted Drive 360 Award handed to Suzuki in Johannesburg on Friday, 1 December 2017.
The Ignis won the Compact Car Category in the Independent Group's Drive 360 Awards and was later recalled to receive the overall Drive 360 Award for 2017. These awards represent the feedback from a judging panel comprising journalists from throughout the group's motoring publications, including The Star, Pretoria News, The Mercury, Daily News, Cape Times and motoring.co.za.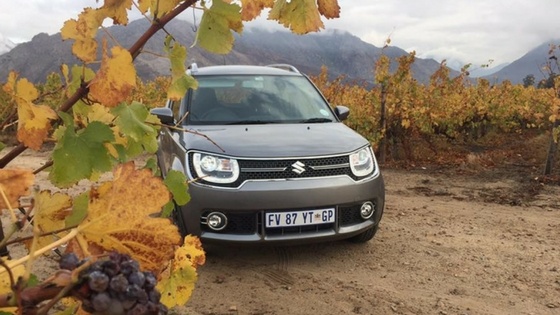 The model's cheeky designs ties in elements from other Suzuki classics and that, plus the Ignis' superior ride and handling, gave the model many positive reviews from South African motoring journalists.
Homeward bound after a launch #LikeNoOther. The @Suzuki_ZA #Ignis is a #Kei car done right. Cute factor + character at a great price.
Way to knock it out the park, @Suzuki_ZA. Kei-car cuteness, a touch of off-roader butchness - new Ignis really is #LikeNoOther 🤙🇯🇵 pic.twitter.com/xwemMe9v3t

— Ray_Leathern (@Ray_Leathern) May 26, 2017
Led headlights and DRLs of the new @Suzuki_ZA Ignis. Stunning #Ignis#likenoother pic.twitter.com/t3qvhaXHRg

— Wezile Bonani (@Lorenzio_bonani) May 26, 2017
Lives up to the hashtag #LikeNoOther in this segment. Enjoying this car so far. Full story coming soon pic.twitter.com/H0aE1FBu7f

— SACarFan (@SACarFan) May 26, 2017
..the @Suzuki_ZA #ignis is here!.. rave reviews overseas!.. highly anticipated here!... #LikeNoOther @ilisolezwe pic.twitter.com/4RrPbH1yGw

— #Dozer_Drives (@doughZAR) May 25, 2017
You can see all the reviews and tweets about the Ignis under the hashtag #LikeNoOther.
The advert for the Ignis also got, in three weeks (at time of publication) close to 19 000 views. See it here:
With all this love, it's not surprising that the ultra compact SUV got some pretty great reviews too.
Suzuki Ignis (2017) First Drive | Cars.co.za
"Each challenge didn't seem to destabilise the car, in fact, you start to see what I feel every crossover should have: character. The Ignis has loads of it. It feels lively from behind the wheel. It's not fast, but it's not slow either, which keeps you content in the city and appeased on the open road."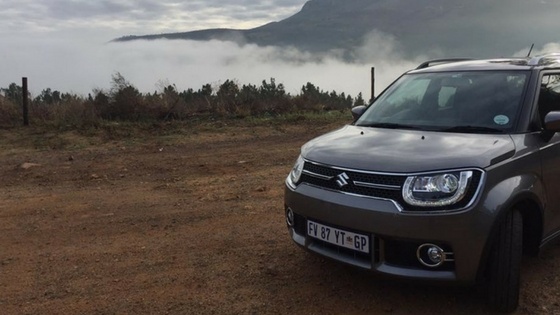 New Suzuki Ignis is on fire | The Citizen
"Classified by the Japanese manufacturer as an ultra-compact crossover, the Ignis is definitely a lot more than that categorisation and initial appearance indicates. Only 3.7m long and 1.69m wide the overall impression is of a small car in every sense of the word, but don't let that fool you."
CAR REVIEW: SUZUKI IGNIS An instant love affair! | Women on Wheels
"It's not very often I get into a car at a launch and instantly develop 'feelings' for it. So it came as quite a surprise that a mini-love affair began almost instantly with the new Suzuki Ignis. The butterflies started as I laid eyes on it and just grew the more time I spent in it."
Suzuki's new Ignis - Kicking it Kei jidōsha style | Chris Wall Media
As far as kei cars go, the Suzuki Ignis is absolutely brilliant, and as far as affordable cars go, it's equally as brilliant. Someone mentioned that Suzuki SA would like to shift around 40 of these cars a month, but I reckon that once buyers become aware of the Ignis, it will quickly become one of their best selling models. I guestimate more than double of those projected monthly figures. The tagline for the car is: "Like no other" which is just about perfect for it. This thing is A-OKei!
As you can see, the Ignis is already taking South Africa by storm. Watch the Ignis drive video to see it in action
Love this funky crossover already? Book a test drive and drive off in a car that's #LikeNoOther.