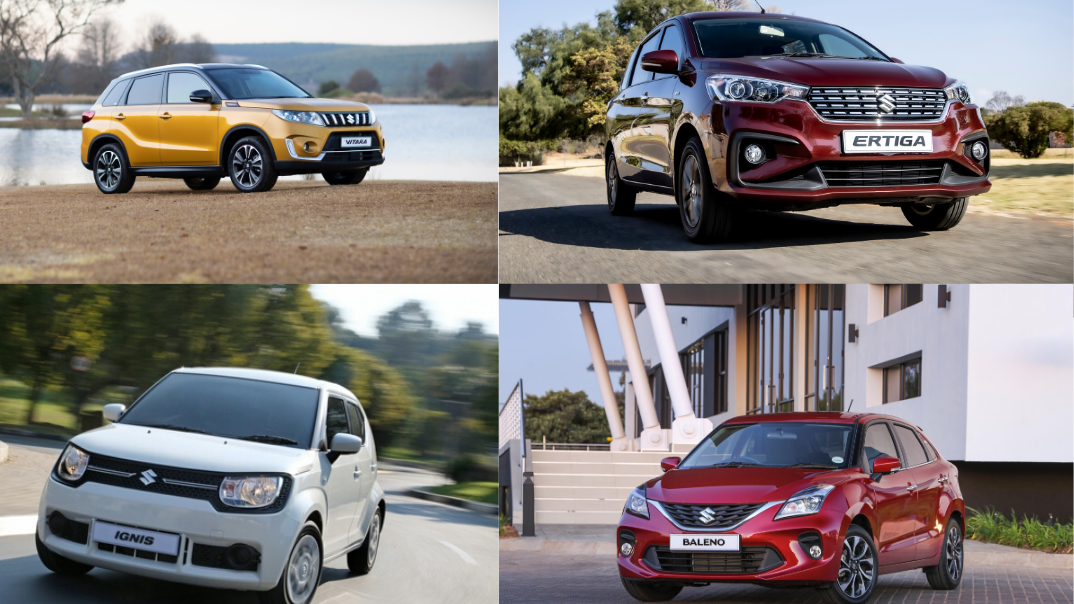 We all love our cars, many of us to the point where we give them a name (admit it!) and talk about them as if they were a person. If your car was a celebrity or sports superstar, which one would it be?
We put our heads together to determine which celebrity our cars would be.
Jimny
The Jimny has so many different characteristics. It's compact, strong, capable, and undoubtedly has a sense of humour. When you combine all of these, the Jimny is most definitely the Faf de Klerk of the Suzuki line-up: easy to underestimate due to its size, but packs a whole lot of punch with fun thrown into the mix! An icon.
Grand Vitara
The Grand Vitara is powerful and timeless. With every generation, this family favourite just gets stronger and more reliable. Yes, this is the Serena Williams of motoring: wins on every surface never gives up and does it all while looking a million bucks.
BALENO
The Baleno is young, sleek, and funky - but with a serious side when there's work to be done. Much like Chad Le Clos, the Suzuki Baleno is certainly the fun one in the family that still puts in the hard work necessary to remain at the top of its game - while managing to look good for the cameras, of course.
SWIFT SPORT
The Suzuki Swift Sport is exactly that: sporty and fast. With its quick-off-the-mark character, this car is easily the Wayde van Niekerk in the Suzuki stable. Its sleek lines and perfectly compact form makes the Swift Sport a born runner.
IGNIS
The Ignis is without a doubt the surfer in the family. We've likened it with Jordy Smith as the Ignis is more than capable of handling the city on a daily basis, but its off-road characteristics remind you that it's important to get to the beach as often as possible.
Celerio
The Celerio just looks cheeky, which immediately makes you think of soccer (right?). Just like Portia Modise, the Celerio is agile, versatile, and an absolute crowd-pleaser. It may not be the biggest in the range, but it is always keen to take on the competition.
DZIRE
The Suzuki Dzire's name says it all. This is the sassy one in the family and we're drawing a parallel with Rowan Chesire (not only because they rhyme!). Chesire is a renowned freestyle skier with a knack for surprising audiences. Just like Chesire, the Dzire is in a league of its own and much more suited to the freestyle way of life than being boxed in.
ERTIGA
The Ertiga is most likely the Dwayne 'The Rock' Johnson in this scenario. This seven-seater is capable of some serious heavy lifting, but it easily slots into any character: from family transport to wild weekends away. At its heart, however, the Ertiga is a softy and really just wants to keep you and your family safe.
VITARA
Like Jacques Kallis, the Suzuki Vitara is one of the greatest all-rounders in history. Perfectly at home in the city or the bush, the Vitara is equally at home on a shopping spree as it is when heading off the beaten track. The Vitara is that annoying team member who is just so good at everything that you can't help but love them anyway.
If you love this article and want to read more, subscribe to our blog and we'll deliver our latest articles straight to your inbox.
Love cars? Want to learn more about how to drive well, care for your car and be a better passenger? Well, this e-book with 101 car facts will certainly have at least one new fact for you.