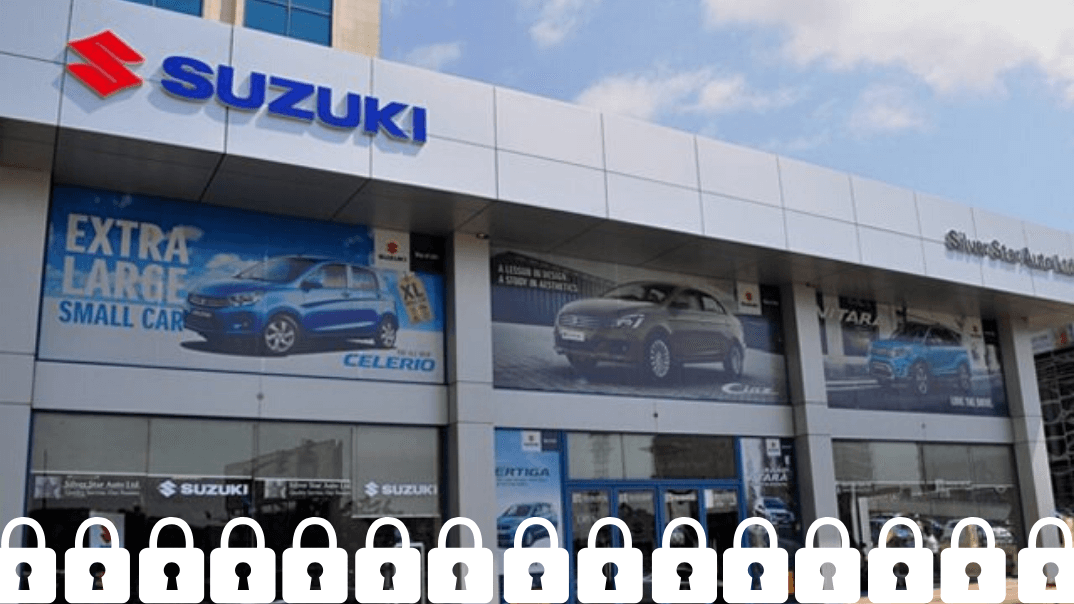 We here at Suzuki are fully committed to providing good service to you, our valued customers. We understand that during these unprecedented times, there is a significant amount of anxiety and uncertainty. To help you decipher legislation and determine how we can help at this time, we have assembled a list of answers to frequently asked questions about Suzuki trading during the lockdown .
The below questions have been asked by our Suzuki audience and we have compiled answers for you.
SERVICE FAQS
Can I have my car serviced during lockdown level 1, 2 and 3?
Yes, you can book your car in for a service during lockdown. Remember to book your service online, as we still need to ensure we limit the number of people on-site at any time - so booking online will assist us with this.
What happens if I have a vehicle emergency?
If you have a vehicle emergency, walk-ins are allowed but we still need to ensure that we keep a full record of each person who visits the dealership and we need to ensure that social distancing protocols are maintained at all times. These records will be kept, in writing, at the premises of the business for a period of three months after the state of disaster has been lifted.
Are there any restrictions regarding where I can choose to service my car?
Car owners are to maintain or service their cars within their own municipal boundaries where possible but restrictions on inter-provincial travel have been lifted.
What happens if I missed my service during the lockdown?
Anybody who has missed a service due to lockdown level should note that Suzuki has granted service plan holders an additional one month leniency on the normal 21-day grace period for car services. All warranties will remain intact, as if you had serviced within the lockdown period. Note that now that service restrictions have been lifted it is critical that you get your car serviced timeously - you can book a service online.
My car broke down during lockdown, what steps should I take now?
If your car breaks down at any time you can call on Suzuki Roadside Assistance and they can tow your car to a dealership for repair. At any time, during any stage of lockdown you can call Suzuki Roadside Assistance or the AA to tow your car or assist you with emergency roadside assistance. The number to call is 086 163 8979.
---
To get all the details regarding Suzuki Roadside Assistance and understand what is offered to Suzuki Customers in this service, download the Suzuki Roadside Assistance Guide.
---
I see that vehicle repairs are allowed. What exactly is covered by this?
This means that although we are maintaining strict hygiene, health and safety protocols, we are repairing vehicles of all kinds without exception. The one limitation we have in place is the number of vehicles that can be serviced/repaired at a time.
Are there any restrictions for servicing cars and maintenance?
The following vehicle repairs and maintenance are now allowed.
Emergency vehicle repairs;

Vehicle service and maintenance as per the user requirements;

Cosmetic repairs, such as minor scratches and dents or cosmetic enhancements;

Voluntary or routine servicing that is NOT overdue in terms of manufacturer's service intervals;

Warranty claims of a cosmetic nature unless warranty is due to expire within 30 days of intended repair date.
SALES FAQS
Can I buy a car during all lockdown levels?
Car sales are allowed.
Can I trade in my vehicle during lockdown level 1,2 and 3?
You can trade in your vehicle at a Suzuki dealer. We would ask that you make an appointment to visit the dealer as this assists us in adhering to regulations. We will continue to maintain strict strict hygiene regulations.
Can I test drive a car during lockdown level 1,2 and 3?
Test drives of vehicles are allowed as long as certain rules and regulations are adhered to. The most important rules and regulations are listed below:
Test drives are allowed and making an appointment online is strongly encouraged, contact your dealer to book a test drive and they will schedule an appointment.

Vehicles will be sanitised before each test drive to ensure the health and safety of the public.

Everybody who visits the dealership must wear a cloth mask or homemade face covering, their temperature will be taken and a visitors' log will be recorded at the dealership.
GENERAL FAQS
Can I pop in to a dealership without an appointment?
You may do so but you may be asked to wait if the dealership has reached maximum capacity of visitors. We do encourage that you book in advance if you plan to visit the dealership for service, maintenance, parts, test drives or to buy a car must be booked in advance. We recommend that you contact your dealer and make an appointment - you can make an appointment online.
Are there any restrictions of movement when I visit the dealership?
Members of the public will not be allowed, under any circumstances, to enter the workshop environment. These workspaces will exclusively be reserved for technical and support staff.
Can I apply for my driver's licence or learner's licence during the lockdown levels?
Driving licence testing centres (DLTC), registering authorities, Vehicle Testing Stations (VTS), and driving schools have resumed operations, subject to the hygiene, disinfection control, social distancing and sanitising measures.
My motor trade licence expired during the lockdown period, what do I do now?
Motor trade number licences that expire during the period that commenced from 26 March - 31 May 2020, are deemed to be valid and extended for a further grace period of 6 months from 20 May 2020.
Deadline for expired licence vehicles ended on 20 September 2020 and a penalty fee may be charged at 10%.
What if my driver's licence, learner's or licence disc, temporary permits, roadworthy certificates or PDPs expired during the lockdown? (26 March) up to (31 May)?
These will be deemed valid as the period has been extended with 90 DAYS from 1 June 2020 by the Road Traffic Management Corporation.
What are the precautionary measures taken by driving licence testing centres?
No person will be allowed to enter a driving licence testing Centre (DLTC), registering authority, vehicle testing station or driving school without a face mask, or a homemade mask that covers the nose and mouth.
What hygiene standards have been put in place at dealerships?
Sanitisation procedures at all Suzuki dealerships will be applied to meet South African government regulations as well as Suzuki's own health and safety regulations as we value the safety and health of the public and wish to ensure that any visit to the dealership is safe for the public and for our staff.
This includes but is not limited to the following:
Maintaining social distancing protocols at all times;

Ensuring that all staff and customers wear a cloth face mask or a home-made item that covers the nose and mouth and not allowing any customer access to a dealership, used car outlet or auction without a face mask;

Not allowing an employee who is sick or who has COVID-19 symptoms to work;

Mandatory screening of all employees when they arrive for work on a daily basis;

Mandatory signing of a register by all visitors and customers to all sites; and

Not permitting children access to dealerships and used car outlets under Alert Level 2.
Are there any best practices for taking care of my car during the lockdown?
To care for your car during lockdown, or while working from home, start your vehicle each week and check if your battery needs charging, ensure there are no leaks from your vehicle while it's standing (place a clean newspaper under your vehicle regularly to check this), and check your vehicle has sufficient oil and lubricants before starting up again after lockdown.
I heard that Suzuki dealerships are opening in a staggered manner, how will this work?
During Lockdown Level 3, we opened up in a staggered or phased manner. Dealerships are now open but we are still maintaining strict mandatory hygiene and social distancing protocols. All visitors and customers to all sites will be expected to sign a mandatory register.
Click here to find your nearest dealer.
---
We hope this information provides some clarity, and answers any questions you may have.
For information you can get in touch via our website, or contact the Suzuki Customer Care team via the Customer Care page on the suzukiauto.co.za website, and through interactions on our Suzuki SA Facebook page.
---
For updates and new articles, subscribe to our blog and get all our exciting content delivered straight to your inbox.