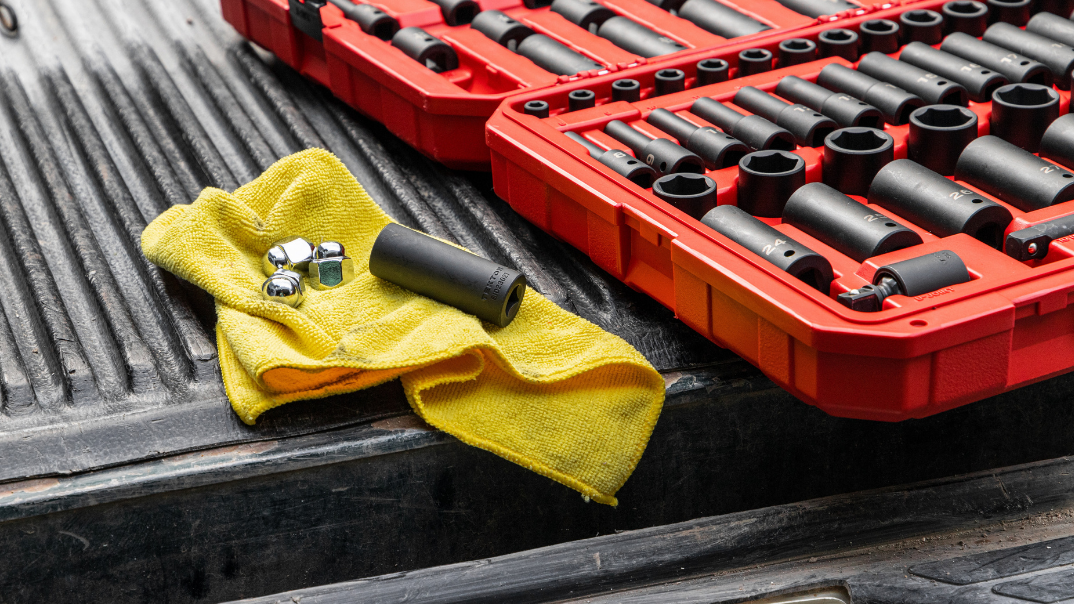 The age-old question: to extend your vehicle warranty or not? If you don't, you will have to make a point of setting money aside, because at some point you will need to spend it on your vehicle.
Estimated reading time: 4 minutes 24 seconds.

If you ask other drivers, dealers or vehicle experts whether they think an extended warranty is worth it, you will likely get a variety of different answers. The fact is, there's no straightforward answer and it often comes down to a personal choice.
This choice should, however, be carefully researched and thought through. You don't want to celebrate paying off your vehicle–or purchasing a used vehicle–just to be left stranded because you no longer have a warranty and don't have the funds available for the maintenance or repairs needed. To help you make this choice, we take a look at the pros and cons of both options.
Saving instead of extending
Should you opt to put money aside rather than extending your warranty, you need to start doing so a while before your warranty expires. There are no fixed rules on how much you should be saving as all vehicle parts pricing differs, so do the following research:
Ask your dealer how much your out-of-plan service will cost; some services cost more than others depending on mileage and which parts need to be replaced. A good rule of thumb is to always have enough funds available to cover two full services. Although we're talking about warranties here and not service plans, the odds are high that you will need money to cover the parts that would have been replaced under your service/maintenance plan. So if you know the costs, you know how much to set aside. This will differ for every vehicle and your best source will be your dealership or the vehicle manufacturer.

By saving money instead of taking out an extended warranty, you give yourself some flexibility. Most extended warranties have limits: they only cover specific parts up to a specific amount–mostly electrical and mechanical. You might find yourself in a situation where you have an extended warranty, but still need to pay an additional amount as the extended warranty only covers a percentage of the cost. Note

: No two warranties are the same–read

this article

for more detailed information.
By choosing to save instead of taking out an extended warranty you should be prepared to pay for a rental vehicle if the need arises. Make sure you include this in your savings budget, because you don't want to be caught off-guard.

Saving instead of extending gives you some financial leeway. Not everyone is in the position to pay a certain amount each month. But they might be in a position to put some money aside every two or three months. If that's the case, this option does give you some breathing space, but you must ensure you save the required amount in order to avoid getting stuck with an inoperable car.

The biggest downside of choosing to save is human nature: many of us tend to spend instead of save–quite often because we don't just have extra money lying around. If your car is out of warranty, but still in great condition, it's easy to think that 'you'll get to it' and rather use your funds for more urgent matters. We can't argue with this logic, so if you have trouble putting money aside, an extended warranty might be your safest bet.
Choosing an extended warranty
If you decide to go the extended warranty route, our top advice is to go with the manufacturer approved option. The reason is simple: you are assured of manufacturer approved parts and excellent service. Remember: these manufacturers want to keep you within their brand, so it's in their best interest to offer you the best parts and service possible.

If, however, you choose to go with a third-party warranty, you'll want to do a bit of homework. Again, your dealership will be able to give you advice (they really do want to help!). Get a list of all the crucial parts that are covered by the manufacturer-approved warranty and compare this to third-party warranties.

Read the fine print: many extended warranties include items such as vehicle rental or even medical support. If, however, your vehicle insurance policy already makes provision for these, you don't need those added extras. Your main focus for an extended warranty is to cover possible mechanical or electrical failures. You don't want to get stuck paying for an extended warranty that doesn't cover all the crucial parts. Again, this is where expert advice is needed.

The biggest 'pro' of taking out an extended warranty is knowing that you are covered for the most likely mechanical or electrical repairs/replacements that will be needed in the future. Every vehicle needs parts replaced at some point, and knowing that you are prepared and covered makes a big difference. Also: there is no temptation/option to spend the money on something else and risk getting stuck without a vehicle.
As the points above show, there are pros and cons to both options. That said, if you depend on your vehicle to make a living, we strongly advise opting for an extended warranty. There are many options available and you really can find one that suits your specific vehicle needs and your budget.
If you keep up-to-date with services, maintenance, and care, you will lower costs, lengthen the lifespan of your vehicle, and increase your resale value. Visit our service and maintenance page to learn more.