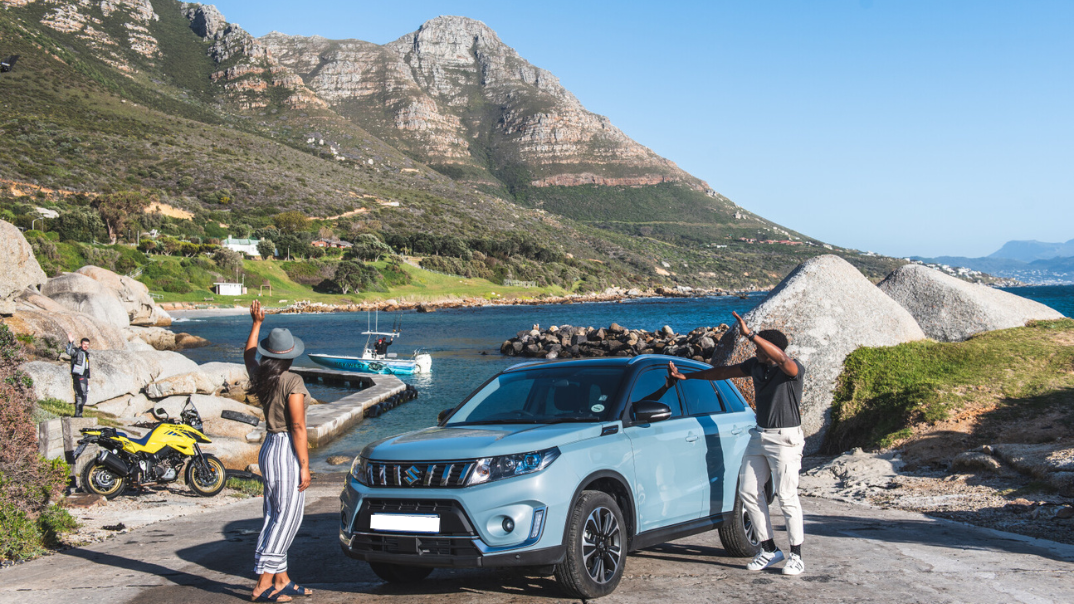 Suzuki Auto South Africa this week sent a special note of thanks to its dealer network for its stellar performance in September.
Estimated reading time: 2 minutes, 50 seconds.
The automotive business council, naamsa, yesterday announced that Suzuki sold 4 364 new vehicles in the past month. This number is close to its overall best sales and firmly entrenches Suzuki as one of South Africa's top three best-selling vehicle brands.
Of the overall sales, the Suzuki dealer network sold 3 135 units or more than two-thirds of all the vehicles.
"When a brand is growing as quickly as Suzuki is growing now, it can easily lose its connection with its customers. And while a brand can invest in its marketing and communications, the ultimate connection is between the dealer and the customer.
"That is why we are so immensely proud of our dealer network, who have managed to maintain a very high level of customer satisfaction and repeat business," says Henno Havenga, Manager of Auto Dealer Sales at Suzuki Auto South Africa.
Suzuki grew in recent months to 84 dealers, with our newer dealers in both the large metros and in smaller towns and cities.
"At our Dealer of the Year Awards earlier this year, Suzuki dealers in rural towns and regions like Queenstown, Vredenburg, on the West Coast and Mokopane won awards alongside large dealers in areas such as Bryanston, Johannesburg and in Durban, Durban South and Cape Town.
"This means that our customers are guaranteed a great experience, regardless of where they buy their new Suzuki," says Havenga.
Swift the top-seller
In September, the Suzuki Swift was the top-selling new Suzuki through the dealer channel. Dealers sold 829 new Swift models, and the government, rental and fleet division added a further 503 units for total sales of 1 332 Swift models.
Other models that performed well include the Vitara Brezza (736 units), the S-Presso (340 units) and the Suzuki Dzire (417 units).
The same vehicles proved popular to fleet, government, and vehicle rental buyers. In total, Suzuki sold 1 227 vehicles through these channels in September.
It is worth noting that four Suzuki dealers sold more than 100 Suzuki vehicles to individual customers in September.
Marine sets new record
While the automotive division has made waves in recent years for its rapid growth and range of popular vehicles, the Marine and Motorcycle divisions also grew their market share and overall sales.
In September, Suzuki Marine set a record of 176 new outboard motor sales. This new record positively shatters the previous record of 164 units set in June 2020.
Tanja Maes, Manager for the Marine Division, says: "Suzuki Marine is the market leader in 4-stroke outboards and we are very proud of our dealers sales achievement. The new record represents a very good spread of sales of all our products, from the smallest to the largest and most powerful engines, and a very good geographic spread between all our dealers.
"The new record also pushes our market share for year-to-date to over 60%, which is significantly higher than our 2021 market share of 51.1% for 4-stroke outboard sales in South Africa" says Maes.
"Our Suzuki Motorcycle division is performing equally well. While we report our sales numbers later in the month, it is already evident that our new motorcycles – the Suzuki Hyabusa and the new GSX-S1000 GT – are selling well ahead of expectations," says Stuart Baker, Sales Manager for the Suzuki Motorcycle Division.
Subscribe to our blog and get all our exciting content delivered to you either weekly or monthly.