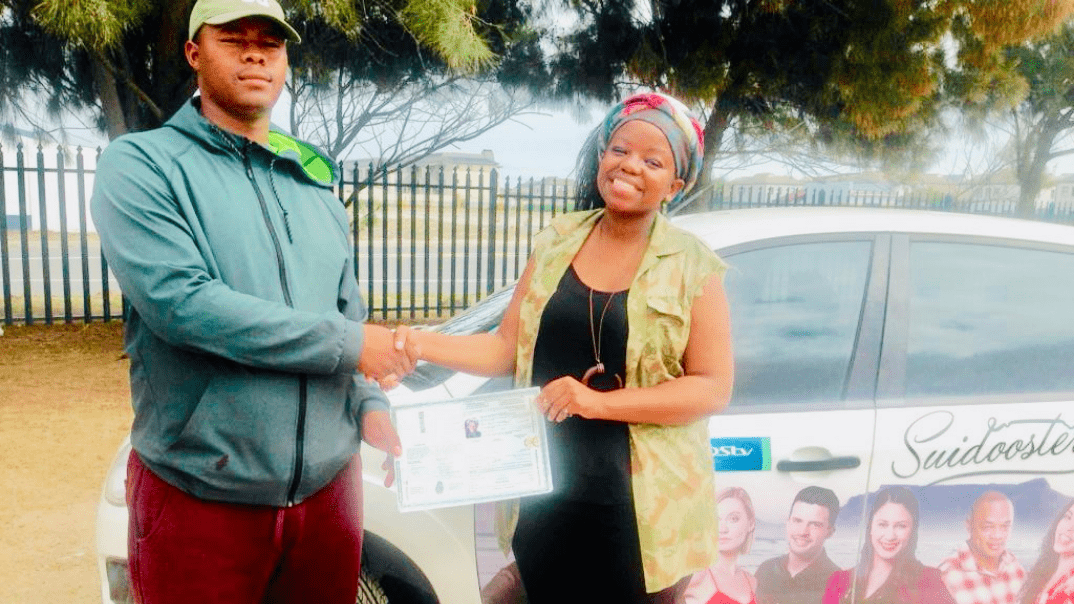 Driving may be one of the most intimidating skills a person needs to learn and it is tougher for some than others.
Estimated reading time: 4 minutes, 4 seconds.
Learning to drive is an exciting, yet sometimes scary, skill to learn which takes some time no matter who you are. Gaining the confidence to get behind the wheel and being in control of a car can be a challenge. We spoke to FILMGRO Driving Academy's driving instructor, Sibo Xhakhane, their training manager, Karabo Malefo, and their CEO, Seton Bailey for their advice on how to build driving confidence.
Before getting behind the wheel
Driving on a public road with many other vehicles and pedestrians who don't always follow the rules can make someone nervous to get behind the wheel. Added to this, having to do a number of things simultaneously such as clutch control to stop the car from rolling back, indicating, managing the handbrake, changing gears, and the fear of getting in an accident makes it understandable why many people have little to no driving confidence.
If your driving confidence is low, get to know the car before you get behind the wheel. You need to have a broad understanding of "car control". This means knowing what the car you are going to be driving is capable of in terms of raw thrust, power, and braking. There are internal and external car controls you need to understand before getting into the driver's seat like pedals, levers, being aware of pedestrians, road signs etc. Parking is one of the first things you'll learn. You can learn more here on parking like a pro using mirrors and handling your clutch control.
Getting your licence in a manual vs. an auto car
Getting your driver's licence in a manual car is better if you are unsure what kind of car you will need to buy/can afford. There are different skills needed to drive a manual car compared to an automatic car. Learning to coordinate the clutch, gears, and accelerator in a manual car is what many people struggle with - but do get the hang of over time. The advice from our experts is to be patient with yourself. You don't want to find yourself having to drive a manual car because of certain circumstances and you did your driving lessons and licence in an automatic car.
---
Need help with your learner's licence test? No problem! Download this guide and get some helpful advice and practice tests to help you.
---
Getting the hang of clutch control isn't something that should hamper your driving confidence. The instructor will always use the handbrake to assist with balancing the car. Listen to the instructor to balance the pressure on the foot brake, ease the clutch, and accelerate proportionally and appropriately. Once you have that under control, the instructor will release the handbrake.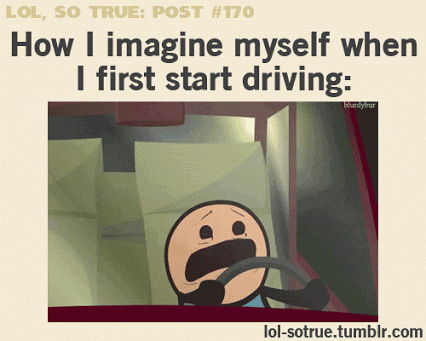 Be vigilant and observe at all times
There's being observant and then there's being hyper-observant - the better option for South African roads. This means always second-guessing other drivers and not assuming what they may or may not do. You can never predict if another driver will start to slow down when a traffic light turns yellow. Being hyper-observant also applies to pedestrians as you cannot predict what they may or may not do. A safe following distance is always important especially during extreme weather conditions. Even if you aren't a first- time driver, driving in wet or misty weather conditions can be intimidating. But it's doable. As the driver, you need to drive slowly, be extra vigilant, and ensure your lights are on. In heavy fog conditions, you need to have your brights on.
Getting into a 'fender bender' is a part of life
Unfortunately accidents can happen even when you're learning to drive with a driving instructor. It can be difficult to remain as calm as your instructor when you've just been in an accident or 'fender bender', but try so that you can listen carefully to their instructions. The accident may not have been entirely your fault and it's important for you to understand this so you can continue learning to drive. Yes, this kind of incident is going to knock out some of your driving confidence but your instructor won't throw you back into the deep end but help you get your driving mojo back.
Not sure what to do in an accident? Download our checklist of the things to do if you get into a car accident.
At the end of the day, there are many people who have come before you who were terrified of getting behind the wheel and now drive like pros. With an understanding that accidents do happen, often not even the fault of the driver, but due to a combination of circumstances, we at FILMGRO Driving Academy do not set people up for failure. We encourage them to do well, get back on the road and succeed in becoming legal and confident drivers. Success is getting up one more time than you fall down.
Our team of experts at Suzuki have created a 101 Car Facts Guide that is useful for both first-time and longstanding drivers. Download the guide and learn more about driving, and never lose your confidence.
---
Thinking of buying a car for your child and still unsure whether to buy a used or new vehicle? We have those questions covered in our guide to buying a car for your child.