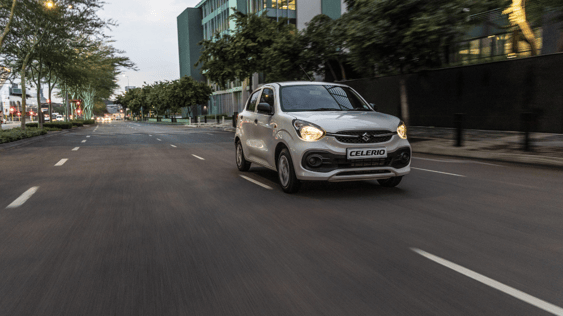 We took a Vote of Confidence in ourselves this year: extending our legendary warranty to an incredible 200 000kms.
As the nation was gripped by the #VoteofNoConfidence, we took a Vote Of Confidence in ourselves: extending our warranty by close to double its existing parameters.
Our mechanical warranty now lasts for five years or 200 000kms, up from our previous three year/ 100 000km warranty and applies to every vehicle sold from July to December 2017. It's at no extra cost to new Suzuki drivers (as any new Ignis owners will be pleased to note), and proves that we know Suzukis don't break down.
Not sure what a warranty is? Read our article explaining it.
The warranty covers mechanical failures, but doesn't cover problems caused by accidents, abuse or missing scheduled maintenance.
As Suzuki SA Divisional Head For Sales And Marketing André Venter said to IOL Motoring, "That means the 2020 Olympic Games in Tokyo and the 2022 Soccer World Cup in Qatar will have come and gone before you need to worry about extending the warranty on your Suzuki."
But wait, there's more!
We also extended our partnership with the Automobile Association to five years of free roadside assistance. This includes services like help with a flat tyre, battery jump-starts, car lock-out support, emergency fuel and yes, if you don't have a GPS on your phone, even telephonic directions. The AA will also relay messages to family and friends in the event of an emergency.
"Over the past few years, we have worked really hard to further improve our customer service and extend our dealer network to place good Suzuki service within the reach of more South Africans. We have also improved our warranty and service plans to be both easy to understand and as comprehensive as possible," says André.
We're not the only ones who took a Vote of Confidence in Suzuki this year. Customers did the same in the annual Cars.co.za Consumer Awards (powered by WesBank), when we won Brand of the Year, the first of many for 2017. As Cars.co.za explains, "The result was determined using valuable consumer feedback via the Cars.co.za Ownership Satisfaction Survey and market data supplied by data specialists, Lightstone Consumer."
You've got six months to snap up this Vote of Confidence, so why not book a test drive in some of our award winning models?