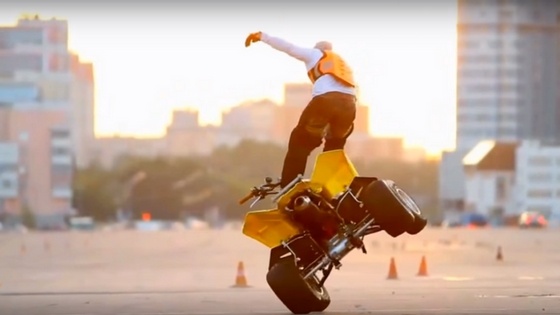 Take a sturdy quad bike, throw in a stunt master and you won't believe what these bad boys can do.
Driving on two wheels, flipping around, doing doughnuts and more on the Suzuki quad bikes LTR 450 and Suzuki LTZ 400 - this will definitely be the best three minutes of your day - though don't try this at home!
There's some pretty sick action at the 2:04 mark, so keep your eyes peeled.
Love what you just saw? Watch some incredibly dangerous bike stunts or subscribe to our blog for more great content like this.