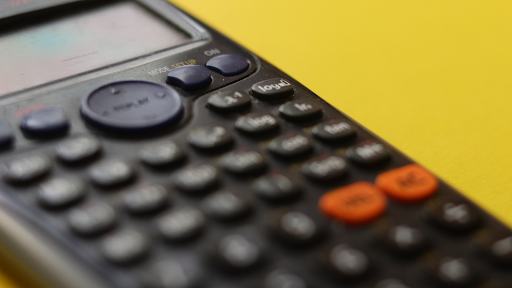 It's often difficult for car buyers to gauge what price bracket they can look at, because they're not sure what their affordability is or how to calculate it. We've put together some of the top tips to help you estimate what your vehicle budget is likely to be.

Estimated reading time: 3 minutes, 7 seconds.
There's nothing better than shopping for a new car, but if you don't know exactly how much you can afford, it can quickly end in frustration or disappointment. So before you even do that first google search, take the steps to make sure you're shopping within your affordability range.
When you apply for vehicle finance the bank will do a full check on your financial history and current status. This includes income, assets such as property or other vehicles, monthly expenses, previous or existing loans, credit or store cards etc. It, therefore, varies for each person as we all have different financial obligations. If your application is approved, your bank will let you know what amount you're approved for.
That said, many people only apply for vehicle finance once they have chosen the vehicle they want to buy. This way the dealership handles all the paperwork making the process much easier for buyers. But that means you need to have an idea of what your price range is.
In a previous post, we detailed how you should go about calculating your affordability and you can read the full post here. In a nutshell, there is a general 'rule of thumb' that you shouldn't be spending more than a quarter (25%) of your monthly income on vehicle-related costs. So, if you are earning R20 000 per month, your total vehicle expenses should not exceed R5 000. This should include costs such as fuel and insurance.
Expert advice
The best place to start is with a reliable affordability calculator. This will give you a good start in determining what price range you can start looking at. While it's tempting to shop at the upper limits of your affordability results, keep in mind that all online calculators can only give you an indication–you'll only get your final affordability price once you've applied for vehicle finance.
If you've never applied for vehicle finance, remember that reputable dealerships are there to help. They work with vehicle finance on a daily basis, and often have an in-house finance expert, so you really can turn to them for advice. This will be much easier than trying to wade through all the finance myths that are always doing the rounds online.
By asking for advice you can avoid costly mistakes such as settling for a less-than-ideal interest rate or rushing into a deal because you think you'll never find such a great deal again. Avoid being rushed, do your research and find the vehicle and price that you know works best for you.
Never underestimate ownership costs
The biggest mistake that many vehicle owners make, especially first-time car buyers, is underestimating the cost of owning a vehicle. Once your vehicle finance has been approved, remember that it only applies to the purchase price of the vehicle.
All other costs such as fuel, insurance, tyres etc will come out of your pocket. This is why buyers should never buy at the upper limit of their affordability (or the amount they've been approved for). You need to give yourself some financial wiggle room to accommodate for increases in fuel price or simply unexpected costs such as a windscreen or tyre that needs to be replaced.
For precisely this reason, Suzuki offers an ownership cost calculator. This handy tool helps you estimate what your running costs will be. In many ways, this is more important than the purchase price, because if you can't afford to run your car once you've bought it, it completely defeats the purpose.
So, before you sign on the dotted line, make sure you have factored in all hidden costs and that you are being 100% honest with yourself about what you can afford per month. You want a car that adds value to your life, not one that becomes a financial nightmare.
You want a car that adds value to your life and not one that becomes a burden.
Do the calculations in advance and understand all the costs involved in owning a car before signing on the dotted line. Ensure it fits within your budget including licences and insurance.

---