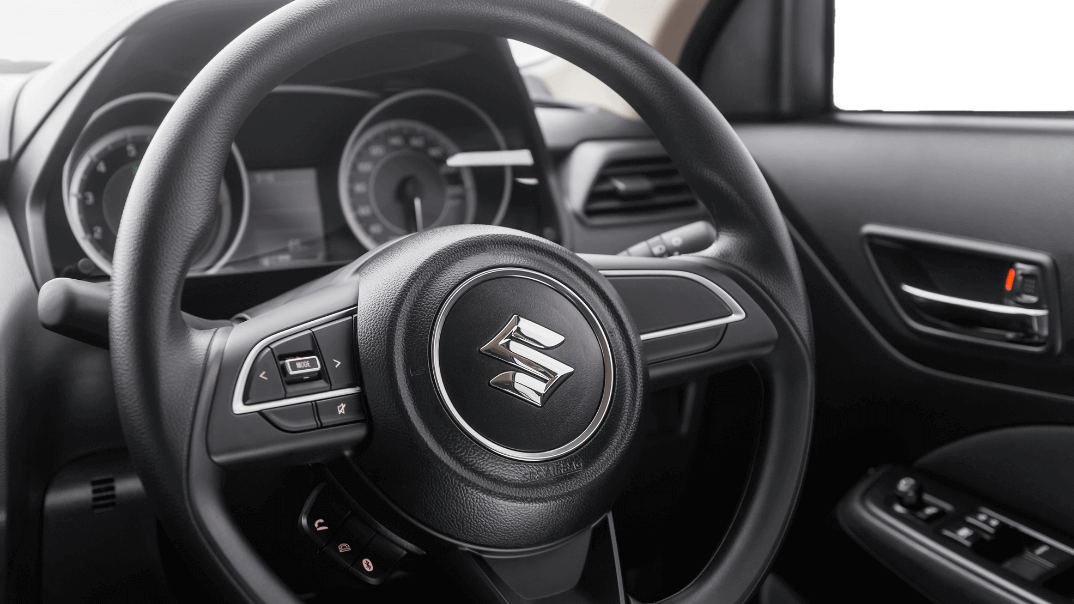 With everything happening online these days, it's easy to forget that there are human beings behind our favourite shops and online brands. This is why we're featuring some of our very own awesome dealers.
Estimated reading time: 4 minutes, 36 seconds.
Much the same as our vehicles, the people who run, and work at, our dealerships are passionate and capable with all kinds of personalities. In an age where consumers increasingly want to know the values of a brand and not just the specs of a car, we'll introduce you to some of the amazing people who make the Suzuki brand so special.
We chatted to Chris Jackson, the Dealer Principal at Suzuki Centurion, the dealership that won the overall prize as Suzuki's best dealer for 2019/20.
Suzuki Centurion first opened its doors in 2009, and their Dealer Principal, Chris Jackson, has been with the brand since 2012.
According to Chris, Suzuki Centurion has the same passion for the brand and goals as all the other dealerships, which, in his opinion, is why Suzuki as a whole continues to do so well in the local market.
"If I had to pick one thing that possibly gives us an advantage as a dealership it's the fact that many of our staff members have been at this dealership for years. Three of our top salespeople have been here for more than five years, which means they know their customers, and clients actually come back to us specifically because they know and trust them", says Chris.
Most of the Suzuki Centurion staff also agree that the dealership is a fantastic place to work. "It may be a cliche", says Chris, "but when staff are happy that automatically translates into their quality of work and how they treat their customers. I think this is one of the key reasons why we do so well as a dealership: because we really do enjoy what we do and also working as a team."
The Suzuki team in Centurion consists of 15 people ranging from technical to sales. All of them agree that in this work environment they have clear responsibilities and goals and that the opportunity to grow within the Suzuki brand is a core factor that keeps everyone motivated and striving to keep delivering their best.
With many years of vehicle sales under his belt, Chris admits that operating a Suzuki dealership is 'easy' compared to many other brands. "I don't mean in the sense that we don't work hard! But, at the end of the day, Suzuki is simply the kind of brand where you don't have to try and convince people too much - once they've been on a test drive they quickly understand what the brand is all about - there's no pretence. I love that. This brand also attracts the coolest clients, which again makes our job a pleasure", says Chris.
When talking about the impact of Covid, Chris admits that it has been tough, even when working at an award-winning dealership. That said, everyone at the dealership adapted quickly and with plenty of support and guidelines from Suzuki SA, they have done well in weathering the storm. "One of the unexpected positives", says Chris, "is that, as a dealer network, we really had to support one another - instead of competing - and I think we have created a stronger brand network because of that."
Another interesting insight from Centurion is that the past year has ensured that customers do a lot more research online. According to him, about 80% of customers who walk through the door already know exactly what they want in terms of model, specification and even colour. "Once again, this is where we benefit from having such a 'real' brand - there are no nasty surprises for customers who already know what they want. If anything, the final test-drive phase just further cements their decision", says Chris.
As a brand, Suzuki quickly adapted to a more digital-savvy audience and improved all its digital touch points to ensure customers get an extremely informative online experience. This in itself has given the Suzuki brand a boost - customers have a positive experience from the initial website search right through to the final test-drive and buying phase.
According to Chris, "one of the most notable things, however, is the fact that the importance of word-of-mouth recommendations has become more important than ever. It almost seems that the digital evolution has strengthened this 'old-school' way of research as well. People seek out the opinions of others, and that has been a huge bonus for us because we have such good relationships with our existing customers."
When looking to the future, the team at Suzuki Centurion are optimistic. Nobody underestimates the current challenges, but when they look back at this time last year and see what they have achieved and how well they have adapted, they remain a very positive and optimistic team.
"We are successful thanks to two very simple factors", says Chris, "the first is that we are selling a spectacular brand, and the second is that we have a superb team. These are the basic building blocks to not only survive but to grow as a dealership. We know there are still many challenges ahead, but we now also know that we can deal with them and even grow our business during tough times. I think that's an important lesson as a team and it keeps us inspired".
Meet your closest dealer today. Book a test drive in your favourite Suzuki.
---
In the market for a new car? Download out guide on questions to ask your dealer when buying a car.