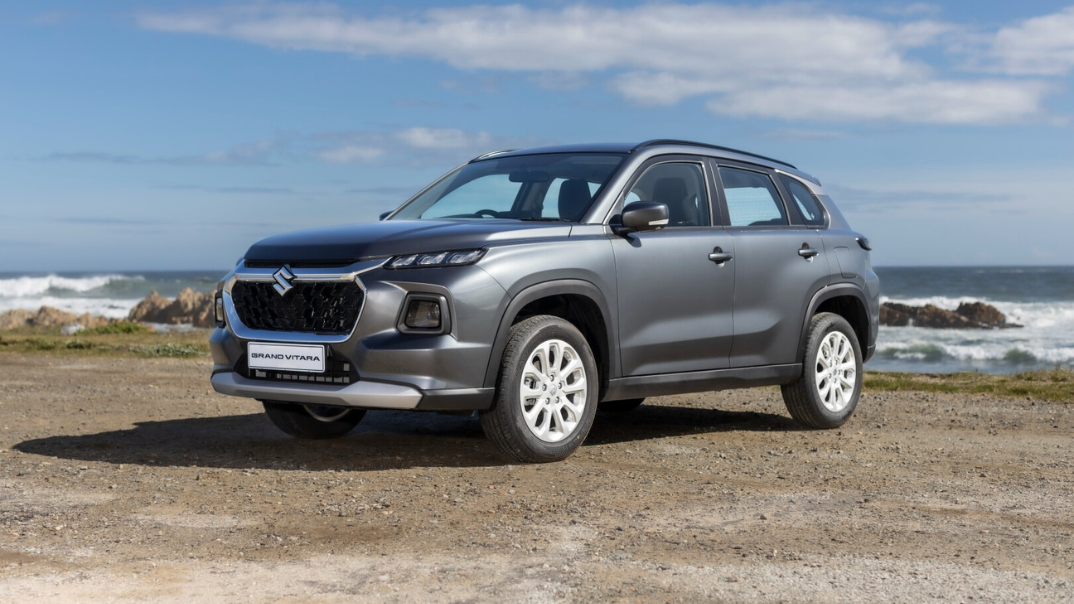 Suzuki Auto celebrates a significant sales milestone in South Africa, reaching their 200,000th customer. Their sales growth has been remarkable, with the last 50,000 units sold in just over 12 months. Suzuki's success can be attributed to their fuel-efficient and affordable vehicle options, appealing to customers all over South Africa.
Estimated reading time: 3 minute, 53 seconds.
Suzuki welcomes 200 000th customer
New milestone for sales volumes and momentum
Suzuki recommits to excellent customer service
Suzuki Auto has just passed a major sales milestone in South Africa.
The Japanese maker of compact passenger vehicles, SUVs and commercial vehicles handed the keys to their 200 000th buyer in July and ended the month with sales of 4 361 units.
This means that the total sales for Suzuki now stand at 201 417 since they opened the doors of their first dealership in 2008.
To put this in perspective, Suzuki sold their 50 000th unit in August 2017, just over nine years after selling their first model. Their last 50 000 units, which pushed the brand past 200 000 units, took just over 12 months.
Our story in South Africa is one of increasing sales and increasing sales momentum," says Henno Havenga, General Manager of Auto Sales and Marketing at Suzuki Auto South Africa.
"For instance, we took just over nine years to sell our first 50 000 units. The next 50 000 units were sold in four years, the next 50 000 units were marked off in 17 months, and our last 50 000 units to reach 200 000 sales were recorded in 12 months and a few days."
One of the reasons for Suzuki Auto's success can be found in the monthly sales analysis, provided by naamsa, the business council for the automotive industry.
According to naamsa, new vehicle buyers are feeling the pressure from the ever-increasing price of food and of general living expenses. The ten successive rate increases by the South African Reserve Bank have put further strain on disposable income and it has kept passenger sales below the previous year's figure.
naamsa reports that the industry sold 43 389 vehicles in July. This is an increase over the total sales of July 2022, when the industry sold 41 052 vehicles, but it hides the fact that passenger vehicle sales declined by 9.7% or 2 985 vehicles in July 2023.
In contrast, Suzuki sales have grown as a percentage of overall sales. In May, Suzuki's overall sales of 3 709 units represented 8.61% of total sales. In June, that number and the percentage grew to 4 335 and 9.26% respectively and by July, the brand sold 4 361 units for a total share of 10.05%.
In the passenger vehicle market, the market share for Suzuki vehicles grew from 12.77% to 13.63% and ultimately to 14.9% in the same three months.
"People are responding to the increasing cost-of-living expenses by opting for more compact and more fuel-efficient vehicles and by shopping around between manufacturers for the brand that offers the best value for money. Suzuki scores well on both counts," says Havenga.
For instance, the popular Suzuki Celerio, is officially one of South Africa's most fuel-efficient cars. Ditto the Suzuki Super Carry and the new Suzuki Eeco, which beats its competition as two of the commercial vehicles with the lowest running costs in the country.
Another contributing factor to the continued sales success of Suzuki in South Africa, is ample choice. For instance, a buyer in the sub-R220 000 entry-level segment has a choice between the Celerio, the very popular S-Presso compact SUV, the Ignis, the Dzire and the entry-level versions of the Suzuki Swift. They can also purchase the Eeco panel van or Super Carry pick-up in this segment.
Buyers looking for an SUV, can choose the Ignis or S-Presso, the go-anywhere Suzuki Jimny, the luxurious new Grand Vitara and soon the new Fronx and XL6. A five-door Suzuki Jimny is also on the cards for launch later this year.
And then there is customer support. Over the past few years, as Suzuki sales increased in pace and volume, the brand invested heavily in its dealer network and increased both its reach and representation across South Africa.
"We now have 100 dealers across Southern Africa, with several more on the drawing board. Each dealer has to meet our strict criteria for customer support, parts availability and service excellence, and we measure this every month.
"At our most recent Dealer of the Year Awards, we saw the results of this continued dealer development programme as dealers from as far afield as Polokwane, Stellenbosch, Gqeberha, Kyalami and Klerksdorp won awards for their customer service, sales performance and good business management," says Havenga.
Lastly, says Havenga, is Suzuki's focus on maintaining the highest level of customer support.
"We feel strongly that Suzuki owners, whether they buy a Celerio or a Grand Vitara, should not feel like they have made a compromise or that they are a second-tier customer.
"In this regard, we have made the decision to redouble our support of our dealers and customers. This includes activities as diverse as shipping parts to every dealer every day and making sure that every Suzuki in South Africa has at least two airbags and stability control as standard," says Havenga.