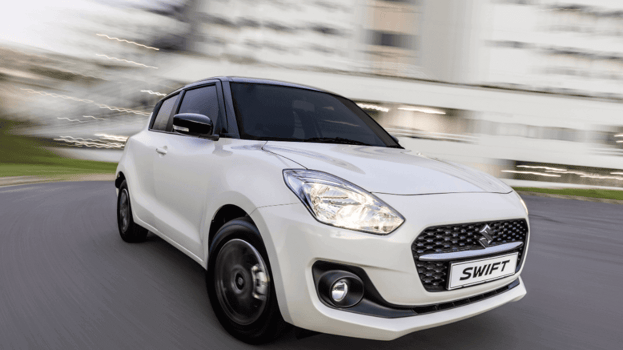 More customers walked into their local Suzuki dealer than ever before in February, leading Suzuki Auto to breaking its one-month-old sales record and giving Suzuki its best start to a new year ever.
The National Association of Automobile Manufacturers (Naamsa) reports that Suzuki Auto sold 1 696 vehicles in February, breaking the January 2020 record of 1 631 units and setting a new all-time record for the start of the year, in which the first two months of the year are traditionally combined to get a better idea of the projected sales trajectory.
"It is hard to believe that Suzuki Auto only broke through the 1 000-unit a month barrier in August 2017. Since then, we have broken our sales records multiple times while the overall market has continued to decline. We owe a debt of gratitude to our dealers for continuing to delight our customers and helping us to grow our Suzuki family," says André Venter, divisional manager for sales and marketing at Suzuki Auto South Africa
Naamsa reports that Suzuki's dealer network sold 1 171 units of the total of 1 696 vehicles, which is close to its all-time dealer record and represents nearly 70% of all sales. Dealer sales remain a proxy for the health of a vehicle brand, as it represents the choice of private individuals who choose the brand of their own volition.
In contrast to Suzuki's sales growth, the overall market continued its downward trend. Vehicle sales declined by 0.7% to 43 485 vehicles in line with Naamsa's prediction that overall sales would finish in the red in 2020, after a poor performance in 2019.
With new sales records in January and February, Suzuki Auto has started the calendar year with sales of 3 327 units, only three years after it celebrated selling more than 10 000 units in 12 months.
"The economy is tough, and it has forced businesses and individuals alike to count their pennies. Suzuki Auto has prepared well for this market and now has a range of products that offer exceptional value, both in the initial selling price, the running costs and the after-sales support and warranty conditions," says Venter.

Venter continues: "We have also introduced new models at the affordable end of the vehicle sales spectrum, with the highly affordable S-Presso soon to join the fold."
The Suzuki S-Presso will join the family in March and will combine the best of Suzuki's compact vehicle expertise, including its rigid HEARTECT platform, with its SUV expertise to offer the best possible vehicle to customers in the entry-level segment.
Among Suzuki's best-sellers are the Swift, 761 units sold in February, the Ertiga (192 new units) and the Ignis (128 units). In the segment for light commercials, the Super Carry sold 62 units
Love our blog and want more? Subscribe and get our latest articles delivered to your inbox hot off the presses!