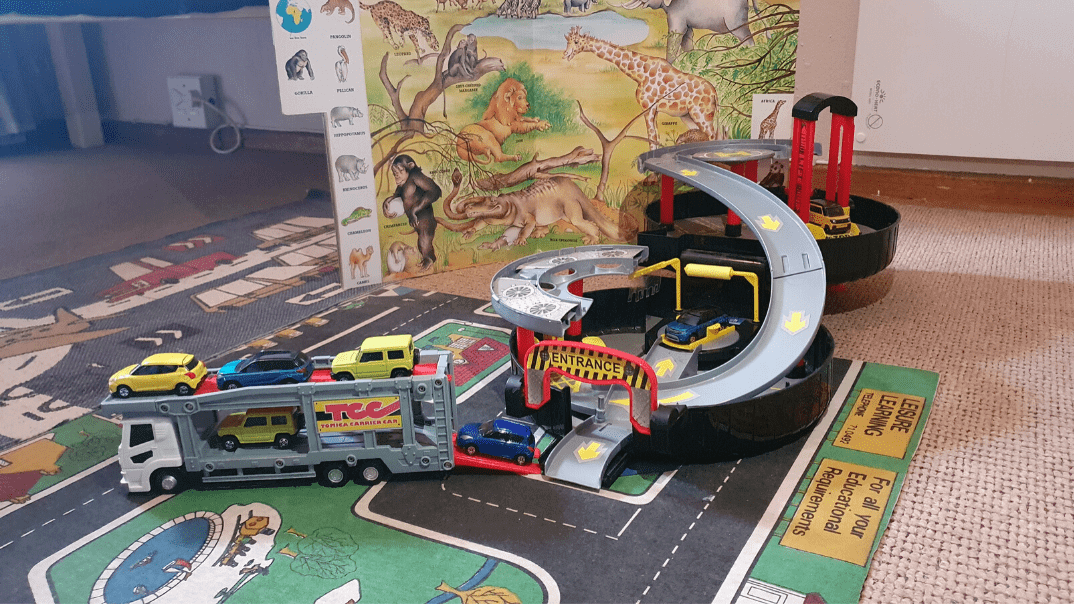 We asked our customers and followers to share the inventive and fun things they've been doing while in lockdown for a chance to win R1500 in online vouchers. Here's a roundup of our favourite social media #SuzukiHomeAdventures posts.
We here at Suzuki know just how frustrating it can be to be stuck in the house. All we want to do is get back out there on the open roads! But for now, we're staying safe by staying at home. We asked our valued customers and couch-potatoes alike to send us the fun and inventive ways they're staying entertained during the lockdown. We are happy to report that you all certainly delivered! From toilet paper bowling to makeshift safaris to marriage proposals, we've had such a warm and exciting response to your #SuzukiHomeAdventures! We love how responsible and resourceful you've been in creating these posts, because those are exactly the values we honour here at Suzuki. So to show our gratitude, we've rounded up our favourite posts from all over social media, so that you can enjoy them just as much as we have
#SuzukiHomeAdventures #SuzukiSA #WayOfLife I just proposed to my girlfriend @lorato pic.twitter.com/LfWqNO6w5x

— Lenyora (@kglenyora) April 21, 2020
This post really touched our hearts. Talk about a lockdown love story! We would like to congratulate @kglenyora and @lorato on their engagement, we wish you all the happiness in the world.
Dreams of visiting a tropical island 😬🏝 #SuzukiHomeAdventures pic.twitter.com/Xlf1Q1ncyZ

— ragmat baron (@raggie_786) May 1, 2020
Speaking of dreams coming true, @raggie_786 dreamed of visiting a tropical island, and then brought that dream to life. Thanks for the mini-vacay, we really needed the break.
So we got dressed up this morning as if it was busy morning, drove around the block & then started our online school class at 8am. We actually felt the pick me and up and everyone was in smiles too. Just to do something different was good #SuzukiHomeAdventures #wayOfLife #SuzukiSA pic.twitter.com/TgaVlEewc3

— Nasika ( NES ) (@NasikaB) April 21, 2020
After that refreshing holiday, it's time to get back into the swing of things and that means going back to (online) school. @NasikaB showed us that sometimes doing the morning school run can be fun, even if it's just around the block.
Like this shot of me trying to capture the elusive Girafficuss Plasticonimus on camera? #SuzukiHomeAdventures @Suzuki_ZA pic.twitter.com/qYAYCmtRaG

— @arthurbacchus (@arthurbacchus) April 20, 2020
This rare educational sighting of the elusive Girafficuss Plastic Onimus really excited us. This is a once in a lifetime sighting folks. It's amazing that it was caught on camera by @arthurbacchus!
I built a vlog studio in the @Suzuki_ZA Vitara. The plan was to take my film gear, and set up an epic recording booth from which I can Vlog, do voice-over work, whatever I want really. A studio in a Suzuki. A Stu-Zuki.#SuzukiHomeAdventures #SuzukiSA https://t.co/IIhFz073Sv pic.twitter.com/yMKgGTqLBx

— Calvin Fisher (@CalvinFisher_ZA) April 3, 2020
Speaking of being camera ready, @CalvinFisher_ZA will be filming vlogs from the comfort of his Suzuki Vitara, calling it his "Stu-zuki"! What an inventive way to keep in touch with your followers, and give your car some extra love and attention.
Its bowling 🎳 time because... LOCKDOWN got us getting creative pic.twitter.com/zKYqHFna7m. #SuzukiHomeAdventures

— Thinasonke (@Thinasonke19) April 17, 2020
If we're talking inventive, then this game of toilet paper bowling that @Thinasonke19 played is right up our alley. Now we know where all the toilet paper went. What a way to strike back at lockdown boredom!
Speaking of two cuddle bugs, here's one to really drive up the cuteness factor. @jay_maz's little ones aren't letting the lockdown stop them from cruising around in style.
@Xolani Zaca is also living in style during the lockdown. From a tropical vacay to making theatre at home, this family is taking imagination to a whole other level. In fact, we're getting a little jealous of the never-ending fun.
Even our favourite Marvel superheroes are staying home during the lockdown. Here's Iron Man showing off the new home economic skills Jarvis taught him. We love this post 3000!
Here's @bucs1_zn playing 30 seconds. Don't worry, we've played a few games against ourselves too. On the bright side, at least we always win. We give you extra points for resourcefulness!
#SuzukiHomeAdventures with this guy <3 He's sleeping just like my little Suzuki in the parking bay.. Waiting for lock down to end so we can cruise again <3 pic.twitter.com/Sz3HZnw9ds

— Haylstorm (@Hay_Haylstorm) April 15, 2020
Of course, no lockdown would be complete without our trusty pets to keep us company. Here's @Hay_Haylstorm's gorgeous kitty giving her comforting cuddles during this hard time. We could also do with a catnap right about now!
To all our Suzuki's 'tyred' of being stuck 'in park', don't worry, you'll be out cruising around again in no time.
We hope these posts have brightened up your day and chased away any lockdown blues.
Here's to all our valued customers and followers who have been responsible and stayed at home, we want to thank all of you. Together, we can make it through this.
Stay tuned for more #SuzukiHomeAdventures by following this hashtag on social media.
Share your own #SuzukiHomeAdventures with us on social media for a chance to win a R1500 online voucher. Let your imagination run wild and have fun!
For more great Suzuki content, Subscribe to our blog and get all things auto delivered straight to your inbox.